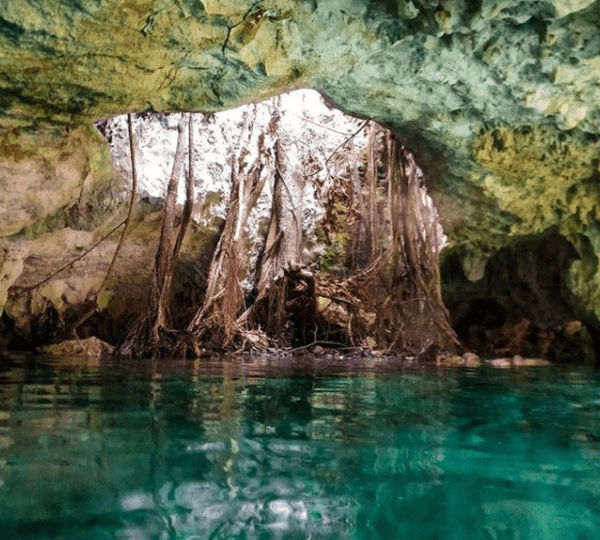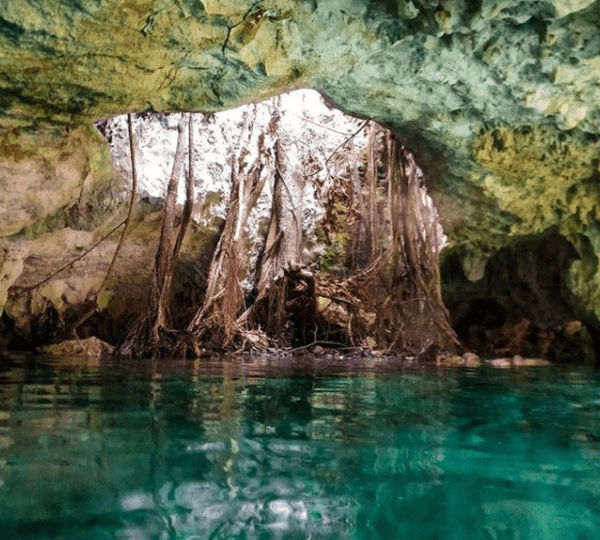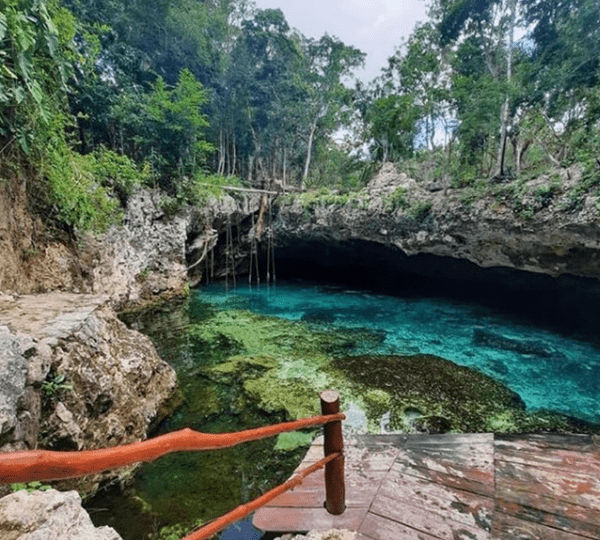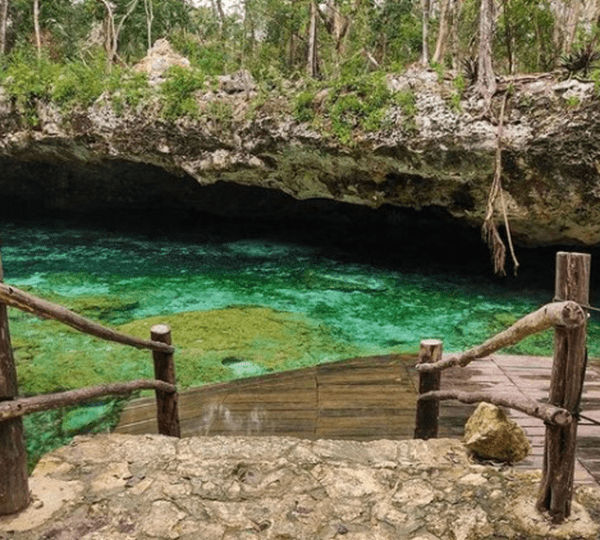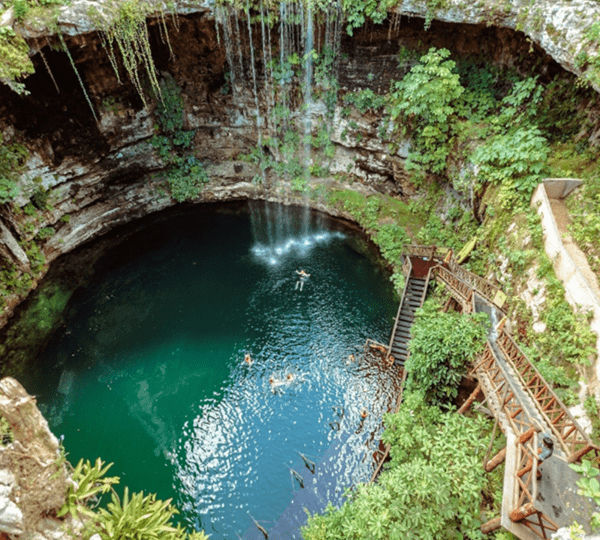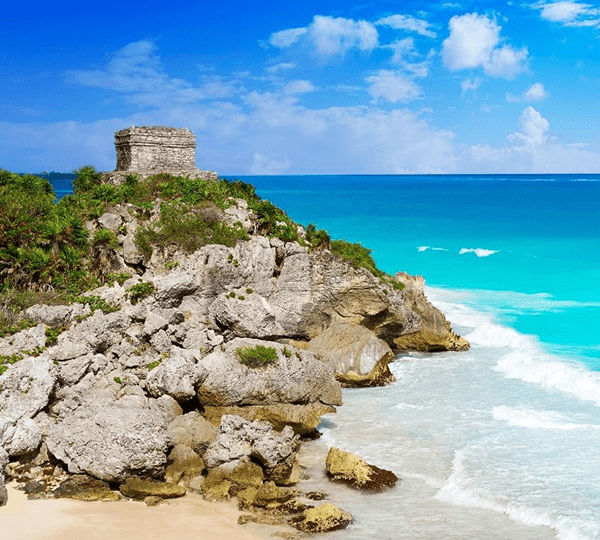 Overview
Tulum Tour & Cenotes
A cultural experience awaits during your visit to the Cenotes and Tulum Ruins. One of Mexico's most mythical Mayan archaeological sites and a beautiful place to learn more about this ancient civilization with a rich and extensive culture that hides many secrets.
Soak up the culture with incredible stories you have never heard before, told by a professional historian guide who will ensure you live an unforgettable experience.
Finally, enjoy the beauty of the cenotes and Tulum "Chen-Ha" and "Mariposa" of the iconic Cenotes Route from Cancun to Tulum. Here you can swim in the calm, cool, and crystal clear waters and relax in a private area.
During your tour and stay in the Tulum Cenotes, you will learn about the mythical stories and legends of these places consecrated by the Mayans.
Book the best tour to Tulum and its surroundings with eTransfers Travel.
About this activity
Round-trip transportation.
Free time at the beach in Tulum.
Visit to 2 Cenotes, open and underground.
Experience
Highlights
Swim and refresh after a hot day in 2 beautiful cenotes.
Learn more about the Mayan civilization and their culture.
Explore the ancient Mayan city of Tulum.
Discover the remains of ancient buildings.
Explore on your own and take in the views.
---
Full description
A cultural experience awaits you when you visit the Cenotes in Cancun and the ruins of Tulum. Let us accompany you to discover this emblematic site surrounded by walls that in the past allowed it to defend itself and become a very important commercial site located on a cliff facing the Caribbean Sea. Finish refreshing yourself in the crystalline waters of a cenote and relax as the Mayans did.
---
Includes
Round-trip transportation.
Multilingual guide.
Guided tour of Tulum.
Free time at the beach in Tulum.
Visit to 2 Cenotes, open and underground.
---
Not suitable for
Personal expenses.
Lunch.
Food and drinks.
Optional tips.
---
Precautions
Not recommended for people with heart problems or other serious medical conditions.
Important information
What to bring
Comfortable clothes (beach wear) and shoes are recommended.
Please bring sunscreen, sunglasses, a towel, your camera, and spending money.
Know before you go
Confirmation will be received at time of booking.
We can provide you a meeting point to pick you up at Playa del Carmen and Tulum.
For any change, pick-up request, or any information needed, please contact our customer service: +52 (998) 388 1172.
Pickup information cell phone / WhatsApp: +52 (998) 338 5165.
Schedule: 09:00 am 03:00 pm (4 pm return in Cancún hotels).
Please note that the pick-up hotel service is only available from Cancún hotel zone and the Riviera Maya.
The pickup time will be between 7:00 am - 8:00 am (depends on your location). You will get exact details via email once you make a reservation.