Home / blog / basic-guide-to-visit-xcaret-cancun
Basic Guide to visit Xcaret Cancun | Airport Cancun
If you are traveling soon to Xcaret Cancun Theme Park you can\'t miss this Basic Guide to visit it in just one day. Learn more about it, what to do, how to get there and much more. Airport Cancun.

Christian,
2022-05-31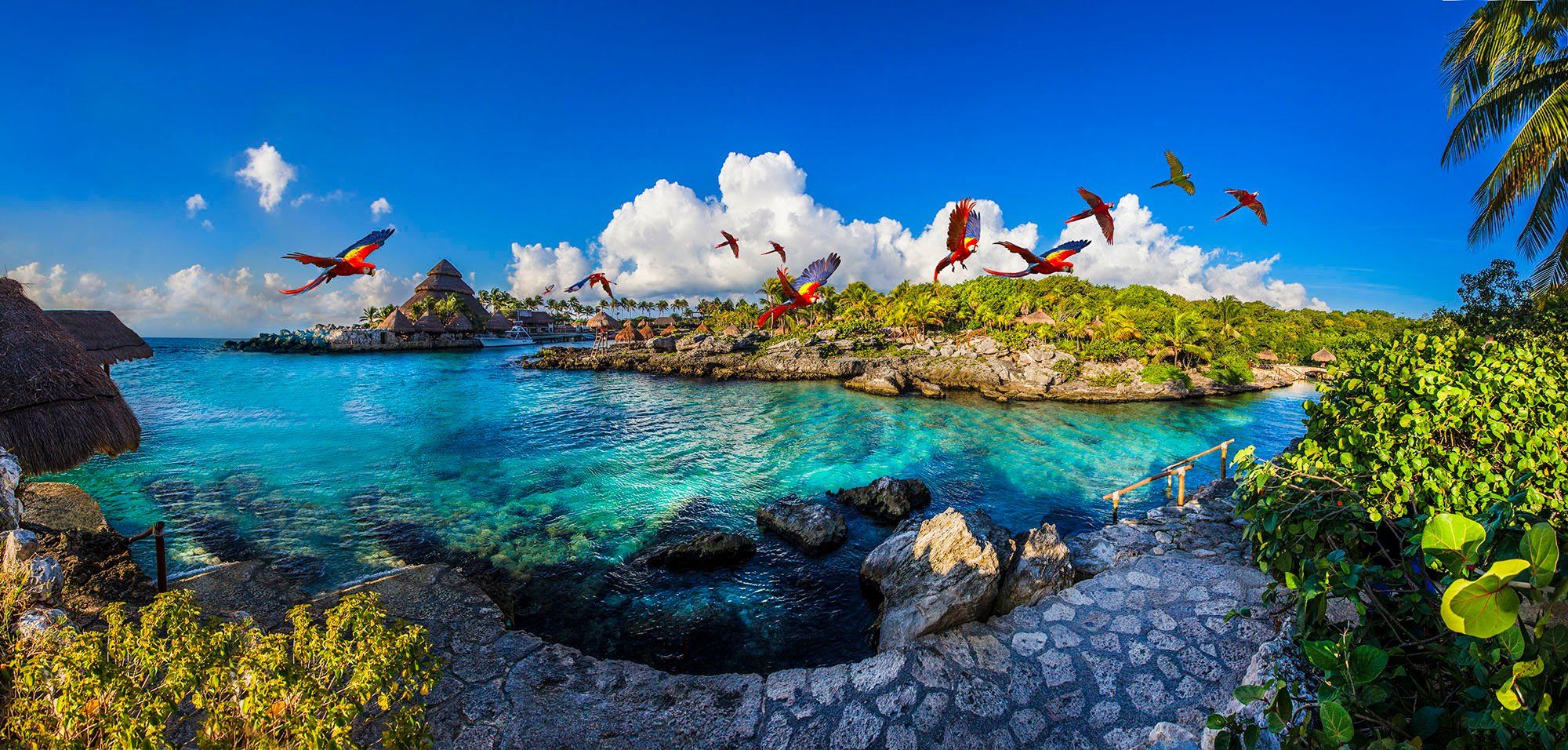 Basic Guide to visit Xcaret Cancun
One of the most popular tourist attractions in the Mexican Caribbean is undoubtedly Xcaret Park Cancun, which offers endless surprises for domestic and foreign tourists. With more than 50 attractions, Xcaret Cancun provides fun and entertainment at all times.
To visit every corner of this ecotourism park requires much more than a single day, but don't worry! In this article, you will find a complete guide with basic information about Xcaret Cancun and its main attractions to enjoy the most in just one day.
All You Need to Know about Xcaret Park Cancun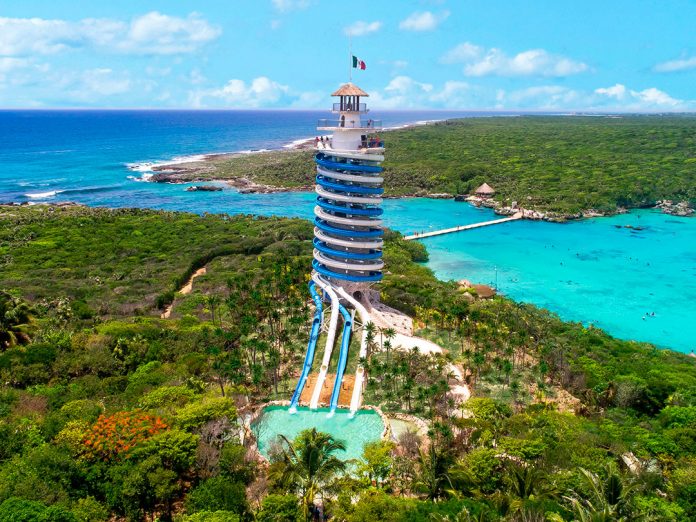 Location
Xcaret Park Cancun is located in Solidaridad, Quintana Roo, specifically at Km 282 Chetumal-Puerto Juarez Highway.
The distance from Cancun International Airport toward Tulum to get to the park is approximately 74 km (50-60 min). If you are coming from Playa del Carmen, the distance to the park is 6 km (15-20 min).
Schedule
Xcaret Cancun Park operates every day throughout the year, from 8:30 am to 10:30 pm.
Tickets & prices
There are different types of tickets to Xcaret Cancun, depending on your needs and budget:
Xcaret Basic
Includes 50 park activities.

Does not include snorkel equipment rental, transportation, lockers, food, and beverages.
| | |
| --- | --- |
| Adults | $119 USD |
| Children | $60 USD |
Xcaret Plus
Includes 50 park activities.

Buffet lunch.

Lockers, dressing rooms, and private bathroom area.

Snorkeling equipment for subway rivers.
| | |
| --- | --- |
| Adults | $162 USD |
| Children | $81 USD |
Xcaret Total
Includes everything Xcaret Plus offers + One optional extra activity of your choice.
| | |
| --- | --- |
| Adults | $97 USD |
| Children | $48 USD |
Some important points to highlight are:
*Children under 4 years old get in free.
*Children from 5 to 11 years old pay half price.
Top 5 Attractions You Can't Miss at Xcaret Cancun
Xcaret is perhaps one of the most versatile theme parks of the Riviera Maya in Cancun so that you can find activities of all kinds for all ages. With more than 50 attractions, you will probably be overwhelmed by not knowing which attractions to prioritize; that's why we leave you the Top 5 places to visit in Xcaret Cancun to make the most of your day in this fantastic destination.
Swimming in the Subway Rivers
You can't miss Xcaret Cancun star attraction, the subway rivers with more than 600 meters to swim through. Explore every corner of these while you cross the park and enjoy watching its attractions.
Swimming and Snorkeling Beaches
If what fascinates you is enjoying water activities, the swimming and snorkeling beaches at Xcaret are for you. On the Snorkel Tour, you can board a small boat from Xcaret to a fantastic reef 15 minutes away from the park, where you will have the opportunity to see hundreds of fish, rays, and even sea turtles up close.
Attend the Shows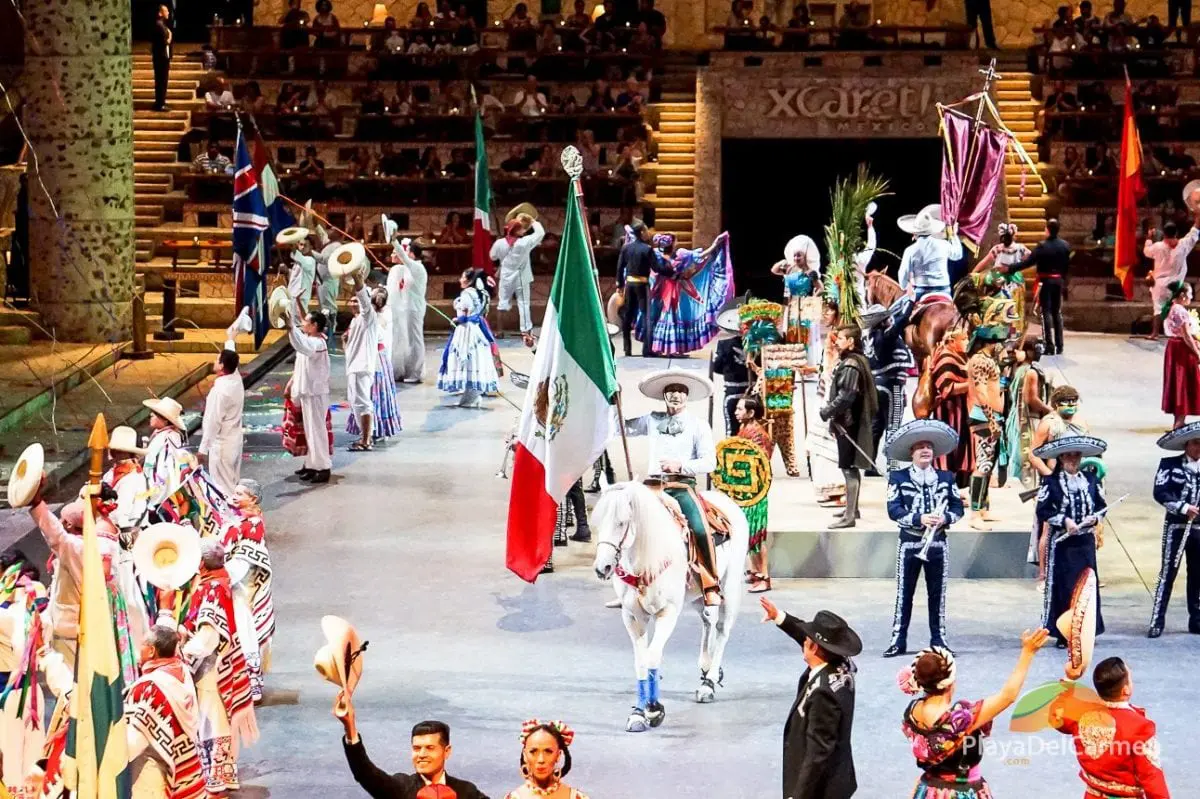 When visiting Xcaret Cancun Park, don't forget to ask about the schedules of its famous shows and spectacles such as "Xcaret Mexico Espectacular", as well as the dance and charreria shows, among others.
Connect with Nature
Connect with nature in attractions that will allow you to learn more about the biodiversity of the area, such as:
Flora and fauna sighting on the Jungle Trail.

Aviary.

Butterfly farm.

Admire the beautiful views of the entire park from the Scenic Tower.
Cultural Activities
Enjoy great cultural activities that will teach you more about the Mayan culture. You can do them at the Mayan Archaeological Zone and the Mayan Village, both attractions inside the park.
Route and Tips to Visit Xcaret Cancun
To make the most of your trip, it is of utmost importance to know the park and its surroundings, this way, you will save valuable time.
We recommend that you study the Xcaret Park map before visiting the park. The park is divided into 6 main routes, which are presented in order of proximity and color so that you can visualize them more clearly on the map.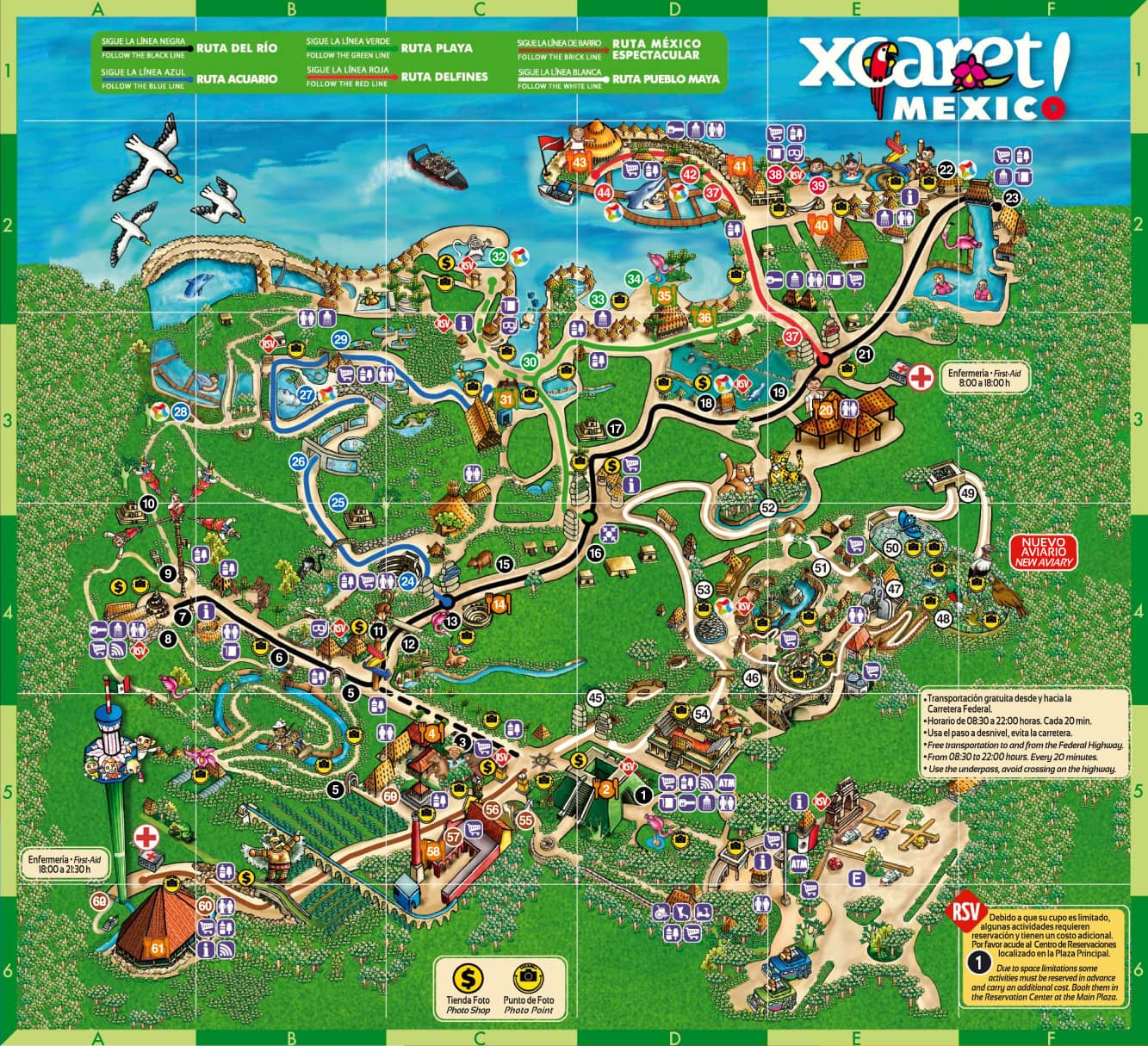 River Route (Black)

Aquarium Route (Blue)

Beach Route (Green)

Dolphin Route (Red)

Mayan Village Route (White)

Mexico Spectacular Route (Brown)

Restaurants and Bars Route
If you are wondering what you should know before visiting Xcaret Cancun, here are some tips that will make your visit easier:
Arrive early; this way, you will make the most of your day.

Plan your route in advance using the map as a reference.

Buy your tickets on time; this will help you get the best prices.

Bring a change of dry clothes.

Use biodegradable sunscreen.

Ask for the schedule of each show to see it on your route.
How to Get to Xcaret Cancun?
Here are the most popular transportation methods to get to Xcaret Cancun in the fastest and safest way. This way you can choose the one that best suits your needs and budget.
Taxi
Although this option may seem quite viable, it is usually the most expensive due to the high fares, which are not regulated and depend entirely on what the driver decides. From Cancun Airport, the trip to Xcaret Cancun can cost up to $80 USD.
If you travel with more people, the price may decrease. However, you should keep in mind that you will not be able to travel with large groups due to the limited passenger and luggage capacity.
Bus
ADO buses can take you to Xcaret Park; they leave from the Cancun bus station and the Playa del Carmen bus terminal. These are an excellent option if you have a limited budget. However, you must keep in mind that they only have 3 schedules per day (round trip), so your travel itinerary will depend on them. Besides, your luggage capacity will be limited.
The bus ride from Cancun Terminal ADO to Xcaret Cancun can take approximately 1 hour and 15 min.
Vans
To get to Xcaret Park, you can also use the vans (public transportation). However, if you are looking to travel in a van, you must first go to the bus station in Cancun and ask for those that go to Tulum, as these are the only ones that pass in front of the park.
The cost is $60 MXN ($3 USD) per person. It would be best to keep in mind that you will be dependent on other passengers during your trip due to the continuous stops and lack of privacy. Therefore, this method of transportation may not be a good idea if you are traveling in a group. However, it is a budget-friendly option if you are a solo traveler.
Private Transportation to Xcaret Cancun
Undoubtedly, the best option for any traveler will be to have a reserved Xcaret Cancun Private Transportation service to travel from Cancun Airport (CUN) to Xcaret Cancun. Having a transfer service will allow you to travel comfortably, thanks to the privacy they offer. Likewise, you will arrive quickly at your destination (approximately 50 to 60 minutes) since you will not depend on continuous stops by other unknown passengers.
A Transfer to Xcaret Cancun is much more effective and safer than a cab service or public bus / ADO.
Choosing Cancun Private Transportation is the best alternative for a comfortable, fast, and safe trip to Xcaret Park.
Create Unforgettable Experiences in Xcaret Cancun
If you are wondering if visiting Xcaret Cancun is a good idea, the answer is definitely yes! Being ideal for all ages; you will be able to enjoy this experience with friends, your partner, or family.
Before your visit, don't forget to make your itinerary where we advise you once again to prioritize everything you don't want to miss. It is also helpful to study the map of the area first, as this will allow you to move around the park quickly, due to its great extension,
Prepare your suitcase, organize your activities and transportation method, and finally, enjoy an unforgettable adventure in Xcaret Cancun.