Everything you need to know
Immigration and Tourist Card
1

Submit your customs declaration
Have your documents ready for fast processing

2

Get ready to check-in
Have your information ready to fill in the forms

3

Know the regulations for international travelers
All the information you need for your application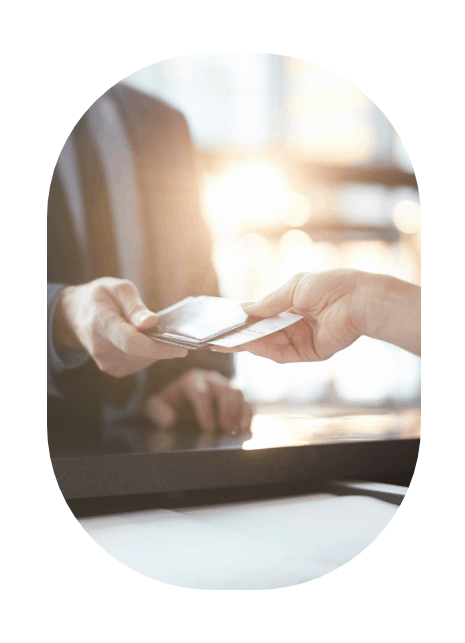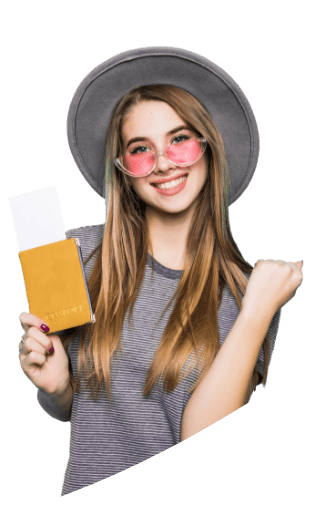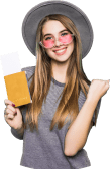 ENTRE IMMIGRATION FORM
What is a tourist card?
When making any international trip, it is necessary to identify yourself with an official document known as a tourist card. That is why all foreign citizens visiting Mexico must fill out the Immigration Entry Form (FMM) before they arrive in Mexico. We make the immigration process easier for you by providing you with the Immigration Form, and you can fill it out online.
The online registration is very simple, all you need is your passport, flight information, name of the hotel where you are staying, or address. When you finish, you will need to print the Official Entry Tourist Card. IMPORTANT the tourist card is per person including minors.
It is important to know everything about the immigration tourist card before traveling to Cancun. This way you will not have any difficulties when you arrive in the city.
All international tourists require a passport and an immigration form; this is known as a Tourist Card. You can obtain this document from travel agencies or airlines.
Upon arrival at the airport, you will be able to get an immigration card, although you may lose travel time by completing the form upon arrival. It is advisable to do this type of paperwork in advance to make the most of your trip.
​TRAVEL ADVISORY
Some airlines will no longer provide immigration forms onboard the planes, therefore we recommend filling out the form in advance to avoid any delay in the immigration process upon arrival in Mexico.
Get your tourist card now, and don't waste your time at the airport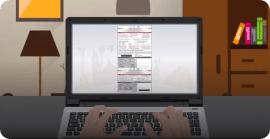 1. Fill it Online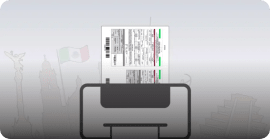 2. Print It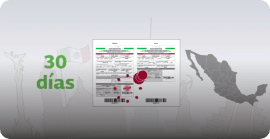 3. We'll Stamp It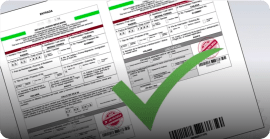 4. Welcome to Mexico!
You need to issue your tourist card if you..
You are a foreign citizen traveling to Mexico
You have a valid passport
You are going to travel to Mexico in less than 30 days
You will not stay in Mexico for more than 180 days
You are traveling to Mexico for pleasure, vacation or recreational purposes
You are NOT going to Mexico to seek employment
What do I need?
Contact information
Passport information
Full name of hotel or address in Mexico
Arrival flight information
Email to send you the Tourist Card
A printer to print the Tourist Card
Create your tourist card here
Remember that when you arrive at the Cancun International Airport you must keep the entry and exit form that you have just completed online and that we have sent to you by mail. When you arrive at the Cancun Airport, go immediately to the immigration booth to give the immigration officer the entry form. They will stamp the exit form you have to keep during your stay in Mexico. Finally, at the end of your trip, you will present the exit form along with your passport before boarding your return flight.
Official immigration requirements to visit Mexico - Mexican Consulate.
Travel documents for Mexico
If you are traveling from another country, it is recommended that you carry an official ID or passport with you at all times. It is also valid to present a birth certificate.
Bringing an ID with you when traveling to Mexico is indispensable for various activities such as renting a car, obtaining a service or tour within the city or its outskirts, or obtaining transportation if you wish to visit more than just one place in the city.
Source: http://www.consulmex.com/eng/consular_visa_tourist.asp
Requirements for minor-aged travelers in Cancun.
All minors must present a passport when entering the country. If the minor does not have a valid passport, he/she may present official identification. Passport is not mandatory for children. However, for security reasons, they must carry it. It is recommended that all minors travel with an adult who is responsible for them.
In case a minor wants to travel alone and is not yet 16 years old, he/she may enter the country with written permission signed by his/her parents or guardians in Spanish or English, a notary, and a representative of the local police. If the minor's companion is not a relative or parent, this permission will also be required.
Tourist Card - Frequent Asked Questions
What is a tourist card and why is it necessary to travel with it?
Do I have to send my passport for inspection?
How long do I have to carry my tourist card?
Where can I get my tourist card?