Cancun Airport
Parking
1

Security 24 hours
Service every day all year

2

An affordable option
Prices per hour and per day

3

Parking lots in each terminal
Easy as that, takes just a few minutes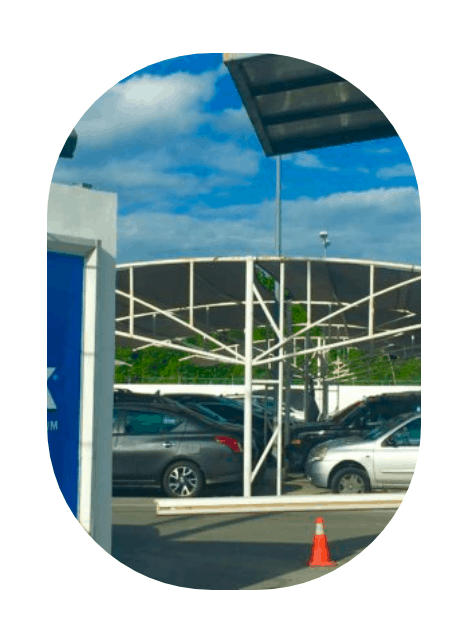 Find the best Cancun Airport Parking
Cancun is a very popular vacation destination and to save a lot of time and money the Cancun Airport parking is a great and affordable option.
The parking lot is in front of each terminal with security 24/7, and you don't have to use shuttles to and from the parking structures. The rates are for hours or per day in case you need parking for more than 6 hours. The prices are $36 MXN per hour and $215 MXN per day. You can pay for the ticket at the ATMs located inside each terminal.
The Cancun Airport parking is a great option for extended stays or for picking up and dropping off passengers.
Prices are in MXN and may vary*

| Parking rates (These rates include VAT) | Prices |
| --- | --- |
| First Hour | $36.00 |
| Fraction (every 20 minutes after the first hour) | $12.00 |
| 24 Hrs/Day | $215.00 |
| Lost ticket reprint | $215.00 |
| Exclusive Airport Community | |
| Commercial Pension | $800.00 |
| Airline Pension | $1,050.00 |