Cancun Airport
FBO Airport Cancun
1

Security 24 hours
Take your time, don't rush your self

2

Print it
From the comfort of your home or office

3

Welcome to Mexico
Easy as that, takes just a few minutes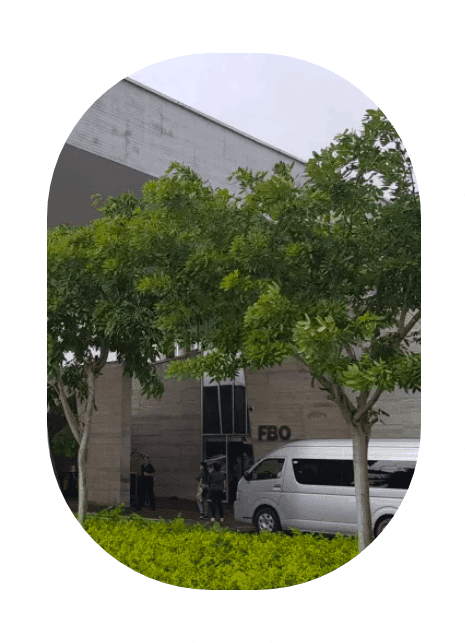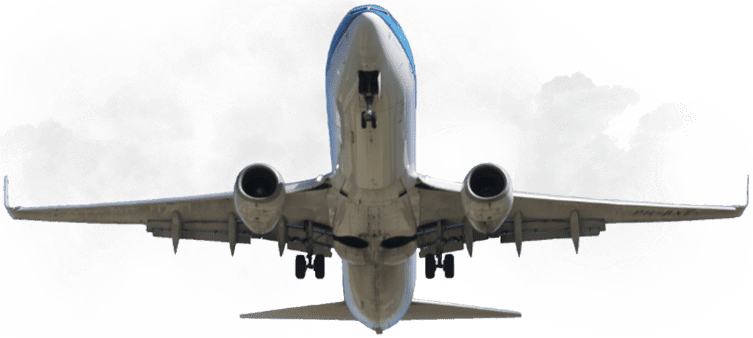 Cancun Airport has an FBO (Fixed Base Operations). FBO is a special base to receive all private, noncommercial aviation. The Cancun International Airport FBO is located northwest of the airfield, next to Terminal 3.
Upon arrival at the FBO Zone, you will receive high-quality ground handling, fuel coordination, Cancun transportation, and Cancun Car Rental, among other support services.
Don't forget that you must present your documents and luggage to immigration when you park.
The FBO facilities at Cancun, Merida, and Veracruz airports serve general aviation customers from Mexico, the United States, and Latin America.
Special Services:
APRON
Surface area of 47,581 m2
Assistance from Apron Control Center (ACC) by radio
21 power-in, power-out aircraft stands
2 taxiways for simultaneous operations
3 independent helicopter stands
RAMP
General services
GPU electrical plant
Aircraft towing
Coordination of refueling services
Courtesy coffee and ice
CUSTOMER SERVICES
24-hour traffic, dispatch, and ramp services
Assistance for passengers and crew on arrival and departure
Ground transportation
Car rental
Gourmet catering
Delicatessen products for sale
Luxury items for sale
DISPATCH
Coordination of flight plan
Assistance for crew with aeronautical paperwork
Weather reports
Assistance for passengers and crew with customs and immigration procedures
FACILITIES
Pilot's room
Meeting room
VIP lounge
Passenger lobby
Payment Methods
We accept payment in cash and with the following credit cards:






Contact
GENERAL DIRECTORATE OF CIVIL AERONAUTICS
Transportation and Aeronautical Control, General Aviation and Air Services.
Address:
Providencia 807-1er piso, Col. Del Valle. C.P. 03100, México, D.F.
Phone:
+52 (555) 6877620 / +52 (555) 5232955
Fax:
+52 (555) 5233419
FBO MANAGER CONTACT
Eduardo Olamendi
Phone:
+52 (555) 6877620 / +52 (555) 5232955
Fax:
+52 (555) 5233419
E-mail:
Official Requirements
Upon arrival at the FBO, you must take into account the following requirements:
Pilot licenses
Aircraft registration
Airworthiness certificate
Aeronautical documents required by law
Single or multiple entry permit (if applicable)
Insurance policy valid in Mexico with worldwide coverage.
Additional Information
Private or non-commercial aircraft may apply for single or multiple entry permits at local D.G.A.C. (Mexican Civil Aviation Authority) offices. (Mexican Civil Aviation Authority)
Permits for private or non-commercial aircraft cost $1441.00 pesos.
Commercial aircraft and air ambulances must receive the corresponding authorization from the Mexican aeronautical control authorities prior to arrival.
Learn a little more information about Immigration and Customs.
FBO CUSTOMER SERVICE
Phone:
+52 (998) 848 - 7200 ext. 21943 y 21944
Direct line:
+ 52 (998) 848 - 72 - 41 / 48
E-mail:
Tanya Soria Martínez
Tel:
+52 (998) 848 - 7200 Ext 21941
E-mail:
IMMIGRATION REQUIREMENTS
General statement (aircraft specifications and aircraft registration number, arrival, departure, and passenger and crew members).
Valid passport.
Valid Official Visa.
Immigration form (1 for each passenger or crewmember)
Mandatory and Personal Immigration Form for each passenger and crew member.
In case of being a U.S. citizen, present birth certificate and passport.
Letter of Authorization in case of being a minor and traveling without a responsible adult.
CUSTOM REQUIREMENTS
Customs declaration.
Baggage control and documentation.
The Customs team must inspect all baggage on a mandatory basis.