Car Rental in
Tulum
Tulum Car Rental.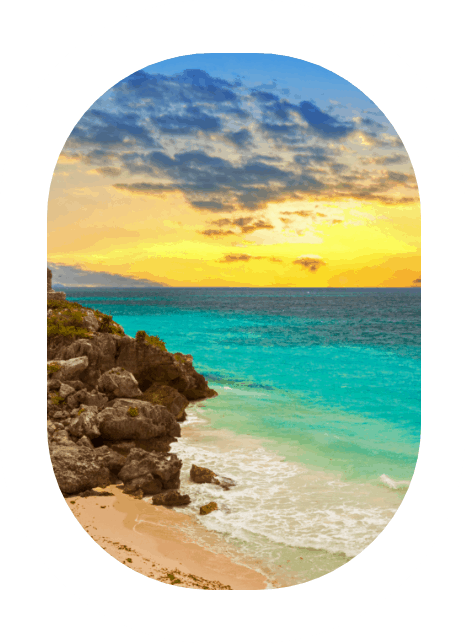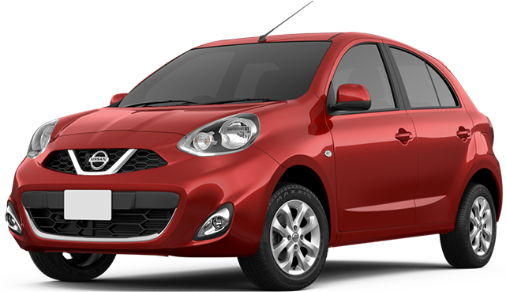 Cheap Car Rental in Tulum
Economy
Chevrolet Spark or similar
Tulum
Compact
VW Gol Sedan or similar
Tulum
Standard
VW Vento or similar
Tulum
Intermediate
Chevrolet Aveo or similar
Tulum
Full-Size
Vw Jetta or similar
Tulum
Compact SUV
Chevrolet Trax or similar
Tulum
VIEW RENTAL CARS IN TULUM
Are you looking for the best car rental in Tulum? Look no further!
Explore all the magnificent spaces that Tulum has to offer with a Car Rental Tulum. You can find the major rental companies in Tulum that offer vehicles in excellent condition at low prices. Make the most of your vacation and choose the perfect car to have the comfort and security in your trip.
It is recommended to book your vehicle in advance and avoid wait long lines or depend on availability. With a Car Rental Tulum you will visit every corner of the city at your own pace.
Either you're arriving for business or looking to have a pleasurable stay, Tulum has many activities and tourist attractions that you will easily reach with a Car Rental Tulum. Get your vehicle ready at your arrival at reasonable prices and don't miss the opportunity to spend an incredible time in Tulum.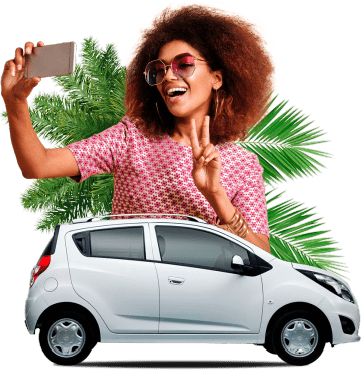 What includes your Car Rental Tulum? Find popular and exclusive promotions.

Travel safety with insurance in your rent
Collision Damage Waiver (CDW)
Primary Third Person / Property Liability (PLI)
Medical Expenses Insurance (PAI)
Theft Protection (TP)
Civil Responsibility Complement (SLI)

No Hidden Fees
What you see is what you pay at the counter on your arrival. Do not pay hidden over-the-counter fares. All rates include the airport, federal and local taxes.

Drive without worries. Free Mileage in major rents
Enjoy unlimited mileage on our rentals. Tour the city without limitations. Our rentals include free unlimited mileage, so you won't pay extra fees for miles driven.
Explore Tulum at your own pace
Tulum is one of the most popular and most visited cities in Mexico with direct contact with nature, recreational activities, and breathtaking beaches. You can find lagoons, cenotes, and Mayan archaeological sites once used as astrological centers. Rent a car in Tulum to reach all those tourist destinations and enjoy your stay without worries.
Tulum is an eco-chic destination with different activities along with the city. You will have the possibility to ride a bike through the jungle or local communities or glamping in different locations. You can also enjoy a casual afternoon drink with all the different bars and restaurants. Visit the small galleries of hippie clothing stores to buy the perfect souvenir.
Even though Tulum has all the different activities very near, rent a car in Tulum will save you time and money on your visit. Travel with the security to have a vehicle in perfect condition and with insurance in case an accident occurs.
In Tulum, there are different agencies such as Dollar Thrifty, Hertz, Firefly, or City Car Rental that offers exclusive promotions. It is recommended to book your vehicle in advance especially in high season when the availability is low.
With a Car Rental Tulum, you will be able to visit The Castle, located on the seashore as one of the main archeological zones in Quintana Roo. Explore the city at your own pace and do not miss the main attractions.
Car Rental Tulum - FAQ's
How much will it cost to rent a car in Tulum?
In average, the price for a Car Rental Tulum is about $79.35 USD per day with insurance included. Check out the prices for each category.
Prices may vary depending on the season and availability of the vehicle*

| Vehicle Category | Price Per Day (USD) |
| --- | --- |
| Rent an Economy car in Tulum | $72.45 |
| Rent an Intermediate car in Tulum | $83.45 |
| Rent a Standard car in Tulum | $77.45 |
| Rent a Minivan in Tulum | $139.95 |
| Rent a Passenger Van in Tulum | $172.45 |
| Rent a Premium Car in Tulum | $170.00 |
Is there a fee to cancel my Tulum car rental?
Every rental car company in Tulum has a different cancellation policy. To know the amount of cancellation for your Tulum Car Rental is necessary to contact directly to the company where you rent your car prior to your trip. There are some companies like City Car rental where the amount will never exceed 20% of the total cost of your reservation.
What is the best type of car to rent in Tulum?
Renting an automatic car is the best option to drive comfortably and have the best experience when moving to Tulum. With an automatic car you won't have to struggle during the gear change, and you can keep an eye on the GPS if you don't know the city.
What is the cheapest car rental company in Tulum?
In the past 24 hours, the cheapest rental cars were found at City Car Rental, Dollar, Thrifty, Hertz, and Firefly. Check out all it is included in your rent to not find hidden charges at the end. City Car Rental is one of the best rated car rental agency in Tulum with low prices.
What is the most popular rental car in Tulum?
Economy is the most popular rental car booked in Tulum. The one you choose will depend on your budget or number of companions. Either you are looking for automatic or manual vehicle, you can find different car types such as:
Economy
Compact
SUV
Luxury
Passenger vans
How can I find car rentals near me in Tulum?
Renting a car in Tulum is not complicated, most companies offer a very easy booking process. And have a location in the airport and through the city. In case you need to pick up your vehicle in a specific point you can search the nearest to your location and customize your pick-up and drop-off locations while booking your car.
You can also receive your Car Rental Tulum at your hotel, with an additional cost. Take a look at the car rental location map to find the best rental cars near you.
What are the requirements to rent a car in Tulum?
Each company can have specific requirements but most of them ask for the following requirements:
Be 21 years old or older
A valid official identification
Driver license
A credit card (departmental credit cards are not valid)
See more information in our Terms and Conditions section to Rent a Car in Tulum. There you will find more information about our procedures, cancellation policies, and more.
Car Rental Tulum Information
| | |
| --- | --- |
| Pick-up location | Tulum |
| Car types | Compact, Compact SUV, Economy, Full-size, Intermediate, Intermediate SUV, Minivan, Standard, Standard SUV |
| Rental locations | 22 |
| Popular agencies | City Car Rental, Dollar Thrifty, Hertz, Firefly |
Popular destinations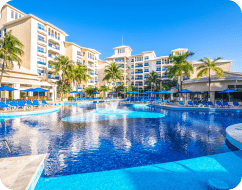 Starting From
$38.83 USD Per day
Starting From
$38.84 USD Per day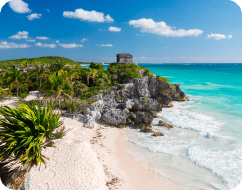 Starting From
$38.83 USD Per day
Tulum Car Rental
The best Tulum Car rental experience! Make your car rental in Tulum more practical and easy with us. Find out why we are one of the top rated car rental companies on the internet - rent today with Airport Cancun!
Discover why more than

5K

happy customers rate us with

5

stars
Tulum Car Rental | from

35

USD