Cancun Airport
Shopping
1

Free Service
A wide selection of food and beverage items

2

Get Exclusive Cancun Souvenirs
Find crafts, clothes, accessories, and more.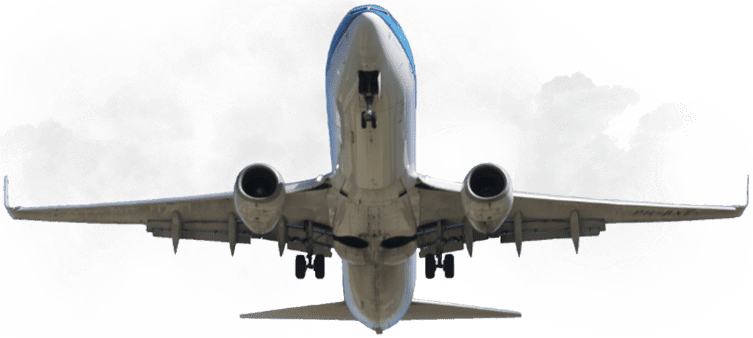 Find at the airport different stores for shopping from crafts to clothes and accessories. In case you need a last-minute shop for souvenirs or you are not sure what to buy in Cancun Airport, there are many options available. The main stores operating at the airport in Cancun are: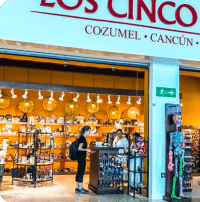 Cinco Soles
Find in the store a great variety of handcrafts from jewelry to t-shirts created by Mexican artists from different points of the republic. The store is very popular among tourist and accept pay in cash or credit/debit cards.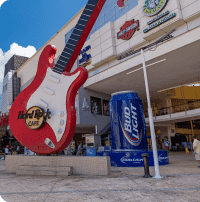 Hard Rock
The store has classic and music-inspired souvenirs and clothing collections to take with you the Hard Rock experience. Either you want t-shirts for all the family or the famous shot glasses to remember your trip to Cancun.
Harley-Davidson
Get in the Harley-Davidson store clothes and accessories for men and women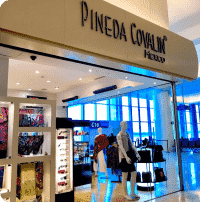 Pineda Covalin
Pineda Covalin is a fashion design brand created by Mexican designers to promote the Mexican rich culture on a national and international scale in a contemporary way. With different clothing collections and product lines such as shoes, clocks, and more to get a part of Mexico with you.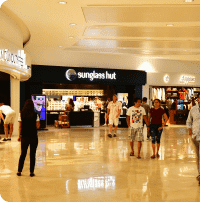 Duty-Free
In Duty-Free you can find some of the most recognized brands with a wide selection of food and beverage items, both national and international. Also find tobacco, cosmetics, perfume, and souvenirs with tax included in the prices.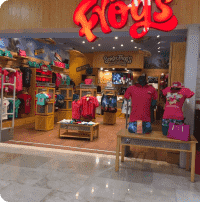 Señor Frogs
Get t-shirts with exclusive designs and colors to keep a memory of your stay. Señor Frogs is a creative brand and an iconic element of the city. You can also find keychains, swimsuits, and more.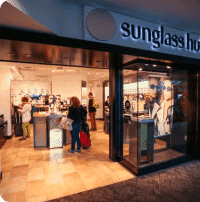 Sunglass Hut
In case you need a new pair of sunglasses, you can get them at your arrival or departure. You can find a great variety of collections with national and international brands. There are also exclusive and limited edition items.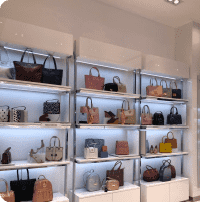 Cloe
Get exclusive handbags, luggage, accessories, and more with different designs and sizes. Cloe is one of the most exclusive Mexican brands and a great option for you.