Airport Cancun
Cancun Airport Map
1

Map of terminals
Map of terminals 2, 3 and 4

2

Airport Maps
Map with main places

3

Updated Maps
Updated official maps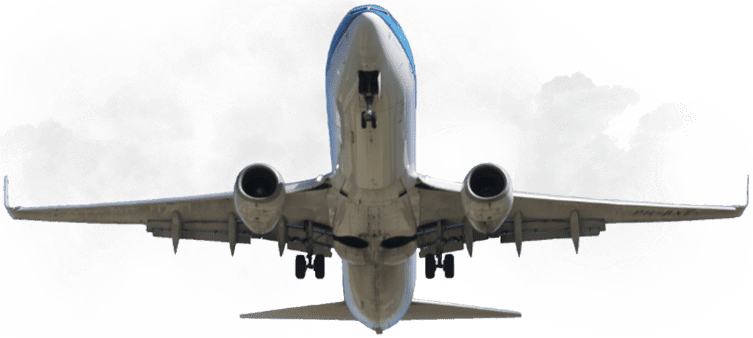 Cancun Airport Map (CUN)
Know the entrances and exits of terminals 2, 3 and 4 of the Cancun Airport (CUN). See where the parking lot is located, the entrances to the terminals as well as the location of the baggage, immigration, boarding and arrival lounges at the Cancun Airport Map. The airport has 4 terminals, 3 of which are the main ones (Terminal 2, 3 and 4), since Terminal 1 is mostly used for charter flights. Terminal 2 is mainly used for domestic flights, while terminals 3 and 4 are used for international flights.
It is important to note that Uber service is not available at Cancun Airport (CUN) nor in the Cancun city,
Cancun Airport Terminal 2 Map
Terminal 2 is located in the center of the airport complex of Cancun International Airport (CUN) and has 31 gates: A1-A9 and B1-B22. It is currently undergoing expansion. It is mainly used for domestic flights, although it receives some flights from Europe and the United States.
Download the arrivals map of Cancun Airport Terminal 2 (CUN)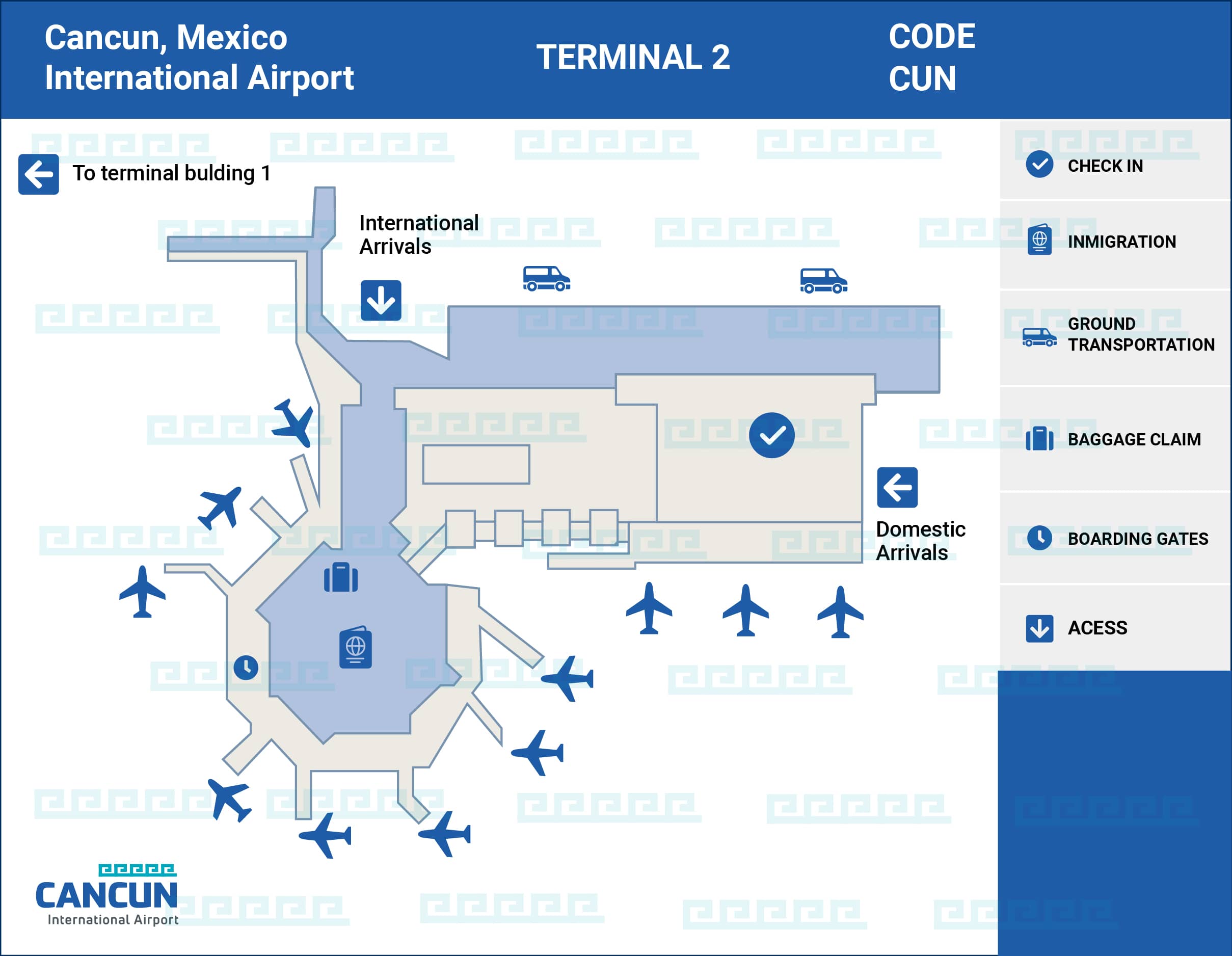 Cancun Airport Terminal 3 Map
Terminal 3 has 22 gates and is located between Terminal FBO and Terminal 2 of Cancun Airport (CUN). Terminal 3 receives mainly international flights, offers restaurants, stores, customs and immigration services.
Download the Cancun Airport (CUN) Terminal 3 Arrivals Map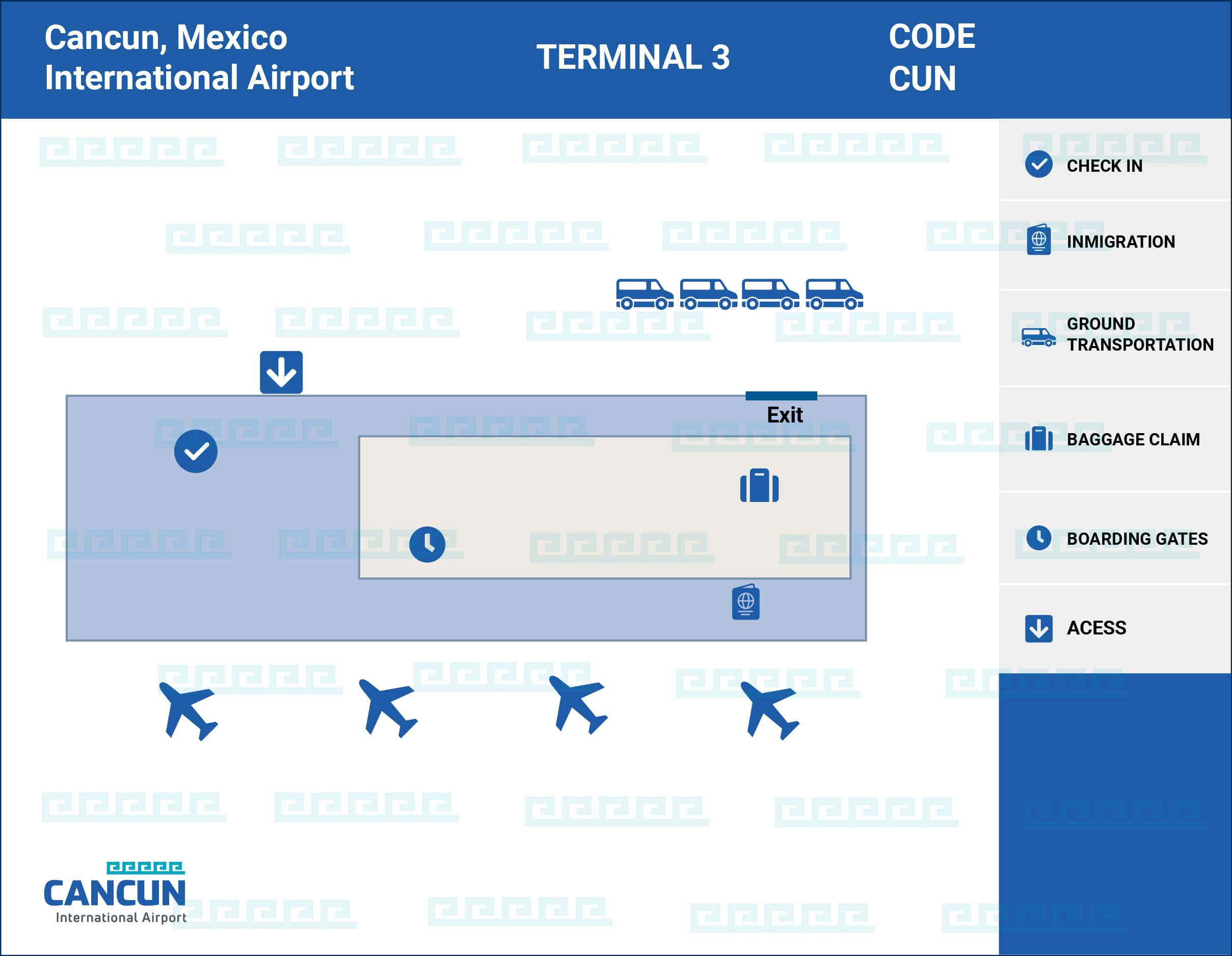 Cancun Airport Terminal 4 Map
Terminal 4 is the newest terminal in the Cancun Airport Transportation with 14 airlines operating including Aeroméxico, Air Europa, and Thomas Cook. This terminal has 12 gates and a capacity for almost 9 million passengers, contributing to the estimated 30 million passengers per year. With this new addition, Cancun International Airport is the first airport with four terminals in Mexico, increasing the total capacity by 43%.
The new Terminal 4 has a total area of 270,749.17 square meters, which includes a platform with 18 aircraft positions, 80 documentation counters, 13 baggage belts, a large customs room, and more amenities.
Download the Cancun Airport (CUN) Terminal 4 Arrivals Map