Cancun Airport
ARRIVAL & DEPARTURE INSTRUCTIONS
1

Arrival Information
All you need to know before arriving in Cancun

2

Departure Instructions
All you need to know before leaving Cancun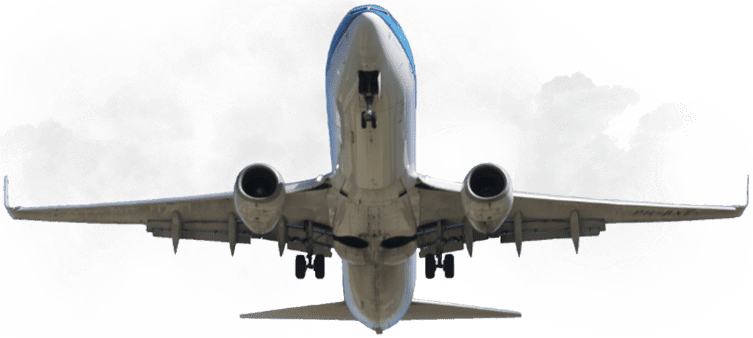 Cancun Airport - Arrival and departure Instructions.
Upon arrival at the Cancun airport, you must present your passport to the Mexican immigration agent. You will then be able to claim your luggage and then go through customs to declare your goods. To do this, you must press a button next to a light that looks like a traffic signal (security can also press this button while you unload your belongings into the inspection garbage cans. A green light indicates that your bags can pass through without inspection, while a red light means they will be checked.
Please do not stop to talk to screeners or security personnel. Instead, walk down the aisle and meet your transportation company outside. If you have pre-booked a Cancun airport shuttle, it will wait for you outside the terminal where you arrive to take you quickly to your destination. Otherwise, you will need to get an off-airport shuttle. Waiting time for off-airport transportation without a reservation can be 30 to 40 minutes.
After checking in with a representative, he/she will take you to the loading area. Then, you will meet the van that will take you to your destination there.
The agency with which you choose to obtain your transportation service will monitor your flight, so you don't have to worry about notifying them if your flight is delayed or arrives earlier than scheduled. Contact your transportation or travel agency only if your flight has changed to another flight or if your flight has been canceled. Then, they will be able to reschedule your transportation.
Cancun International Airport requires all passengers departing on international flights to be at the airport 2 hours before departure. Therefore, when scheduling the transfer, your flight departure time, approximate travel time from your hotel to the airport, day of the week and traffic flow were taken into consideration.
At the time indicated on your boarding pass, a Cancun Airport Transportation representative will be waiting outside your hotel in the main lobby. Therefore, the boarding pass you signed on your arrival is still valid.
Please inform them of any changes to your original pick-up time. Also, confirm who has made the change.
General Information
Airport Cancun Transportation is the official transportation company of https://www.airportcancun.com/. The Ministry of Communications and Transportation has certified and authorized this company to operate at Cancun International Airport.
Contact us if you have questions about your arrival at Cancun International Airport. Our customer lines are monitored 24 hours a day, but you can leave your flight information if no one answers. An airport representative will receive your message by email. We can then ensure that a representative will be waiting for you outside the arrival gate at any of the selected terminals in Cancun.
Arrival & Departure - Frequently Asked Questions
What is the best way to get from the airport to my hotel?
What airlines have flights to Cancun?
How long does it take to go through Immigration and Customs?
Is the Cancun International Airport open 24hrs?
Are there bathrooms in the Airport Arrivals section?
How long does it take to finish the whole process to board?
What happens if I lose my luggage?