Cancun Airport
Public Bus
The lowest prices
Comfort travel

Get your ticket fast and easy
Booths in the 3 airport terminals

Efficient transportation
Comfortable and direct service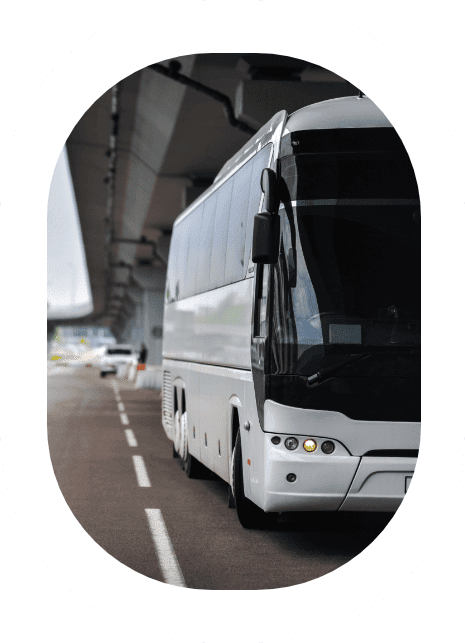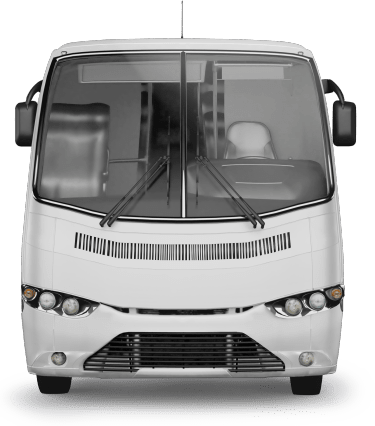 Cancun Airport Bus ADO - Rates and Schedule
Prices are in local currency (MXN) and may change without notice*.

| Destination | Rates | First Bus | Last Bus |
| --- | --- | --- | --- |
| Cancun Downtown | $98 MXN | 00:19 hrs | 23:10 hrs |
| Playa del Carmen Downtown | $216 MXN | 08:20 hrs | 23:05 hrs |
| Tulum Downtown (from Cancun downtown) | $198 MXN | 07:10 hrs | 20:50 hrs |
| Merida Downtown (from Cancun downtown) | $506 MXN | 02:07 hrs | 21:30 hrs |
ALL YOU NEED TO KNOW
Cancun Airport ADO Bus
Cancun Airport offers many transportation options right outside the terminals. Even though you will find several options to move from the airport to your hotel or destination, taking a Bus from Cancun Airport is the cheapest transportation method. This option offers you comfort and practicing but also can be a long process if you travel to different zones. If you're traveling to Playa del Carmen or Tulum, you need to first reach the bus terminal and then take another bus or transportation to reach the final destination.
ADO is the most famous company in Cancun Bus, but there are also many other companies that offer the service. ADO booths are in the 3 airport terminals in Cancun. Once you collect your baggage and go through Customs you will find the ADO stand, right next to the taxi booths.
Cancun Airport Bus ADO offers periodic rides during the day, every 30 or 45 min. If you don't catch the first ride, you must wait on the platform for the next bus. Cancun Airport Public Bus only goes to the bus station in Cancun downtown or Playa del Carmen downtown, so if you need to reach any particular destiny you should take another bus o get a direct transfer to your hotel. Visit our private transportation section for more information.
Where can I find an ADO Bus service at the Cancun Airport?
There are four terminals at the Cancun International Airport, however, only in terminals 2, 3, and 4, you will find a module and station. You can buy your tickets directly at the offices at the airport or online on the website.
Where can I find ADO terminals in Cancun?
In Cancun, you can find an ADO bus station in the center of the city on Uxmal Avenue. A very accessible place if you stay near downtown. On the other hand, if you are located in any other point far from the terminal there are other sale points throughout the city or if you prefer, you can buy your tickets online.

The address of the ADO Bus Station in Cancun is
Calle Pino, SM23, MZ56, Lt 1 y 2, Centro, 23, 77500 Cancún, Q.R
Advantages of acquiring an ADO Bus Cancun
The ADO Bus is a comfortable option to move in Cancun and the Riviera Maya, with amenities in each bus such as air conditioning and several schedules throughout the day.
Also, there are different bus stations located outside the terminals to go directly to your destination at your arrival. Buses are a great option for your luggage, must buses have space in case you bring some baggage with you.
Why choose Cancun Airport Bus?
Direct transportation from the airport
Electrical connections and Wi-Fi
Guaranteed seats
Drop off at the main Bus Terminal
Different rides during the day
Cheap Prices
ADO Bus vs Private Transportation in Cancun
Acquiring a private transportation service from Cancun airport can be quite simple and economical. Besides, private transportation doesn't have a limited schedule service as the ADO buses
If you travel alone, taking a bus is less stressful and cheap but also can be inconvenient if you arrive late at night due to the scheduled departures. With a private transportation you make sure a vehicle will be waiting for you no matter the time of your arrival. Also, the transfer will be direct to your hotel without unnecessary stops or waiting time for other passengers.
The best option is to acquire a private transportation service that offers you a personalized service and takes you directly to your hotel or destination. With many benefits that will make your trip much more pleasant and complete.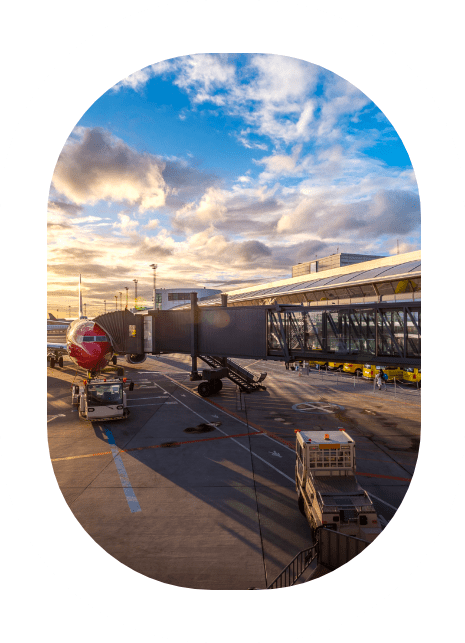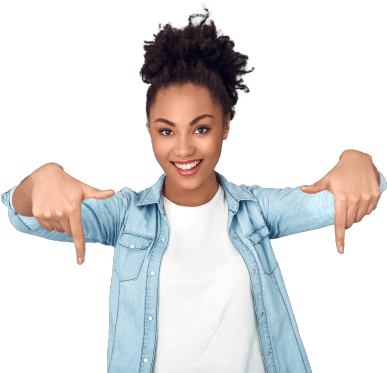 Direct transfers to your destination
Personalized attention
Private trips, no strangers
Passenger Insurance
Bilingual drivers
Taxes included in prices
Immediate pickup upon flight landing
No continuos stops during your transfer
Flight monitoring, that means that you will not have to pay extras for flight changes, delays, or any inconvenience of this kind
Cancun Airport Bus FAQ
How much is the ADO bus to Playa del Carmen?
The current price is $216 Mexican Pesos on a one-way trip. ADO does accept USD, but the change will be in pesos. Book only a one-way ticket in case you don't know the date of your return.
How long does the bus take from the airport to Playa del Carmen?
The trip takes about 1 hour on an ADO Cancun Airport Bus to the bus station on 5th Avenue. The ADO bus does not stop at hotels or different points. For more schedules visit the ADO webpage.
How to take the ADO bus from other terminals at Cancun Airport?
If you arrive at Terminal 1, you will find the ADO buses just out front of the building.
If your flight arrives at Terminal 2, just exit the terminal and walk to your right all the length of the building and then come to a security gate where the buses are parked.
In case your flight arrives at Terminal 4, just go out of the terminal and then go to the left to take the bus.