Cancun is the destination that has everything you are looking for to have a good time on your next vacation. From breathtaking beaches, incredible tropical weather the whole year to legendary parties in the nightclubs. However, there are some all-inclusive hotels very famous because of the party atmosphere. Discover the top party hotels in Cancun and join them on your next vacation.
Hard Rock Hotel, Riviera Maya
This exclusive resort is well known for its large-scale events and shows that will entertain its guests the entire night. It is known as a rock star paradise with comfortable rooms that include minibars, balconies to admire the view, private hot tubs and more. The complex also is equipped with a stunning outdoor pool, gourmet restaurants, an on-site spa, plenty of bars, and two tennis courts for those who would prefer a little action or just enjoy a relaxing stay.
Definitively, your vacations at Hard Rock Hotel will live up to your expectations and make your time extremely fun from start to finish, especially for those night owls.

Grand Oasis Cancun
Grand Oasis Cancun is a party resort located at km 16.5 of Kukulcan Blvr., with comfortable rooms to rest. It is famous for its events, live concerts, and theme parties which make it the most popular option for spring breakers. There is never a dull moment in Oasis Cancun, starting from early in the morning thanks to the animation crew hosting different activities along with the sprawling pool and the swim-up pool bar, continuing into the night with the Vegas, or Coyote Bar theme parties.
Grand Oasis Cancun has access to the incredible white sand beach and offers a quiet experience but is not recommended for children even though they are welcome, especially during the spring break season.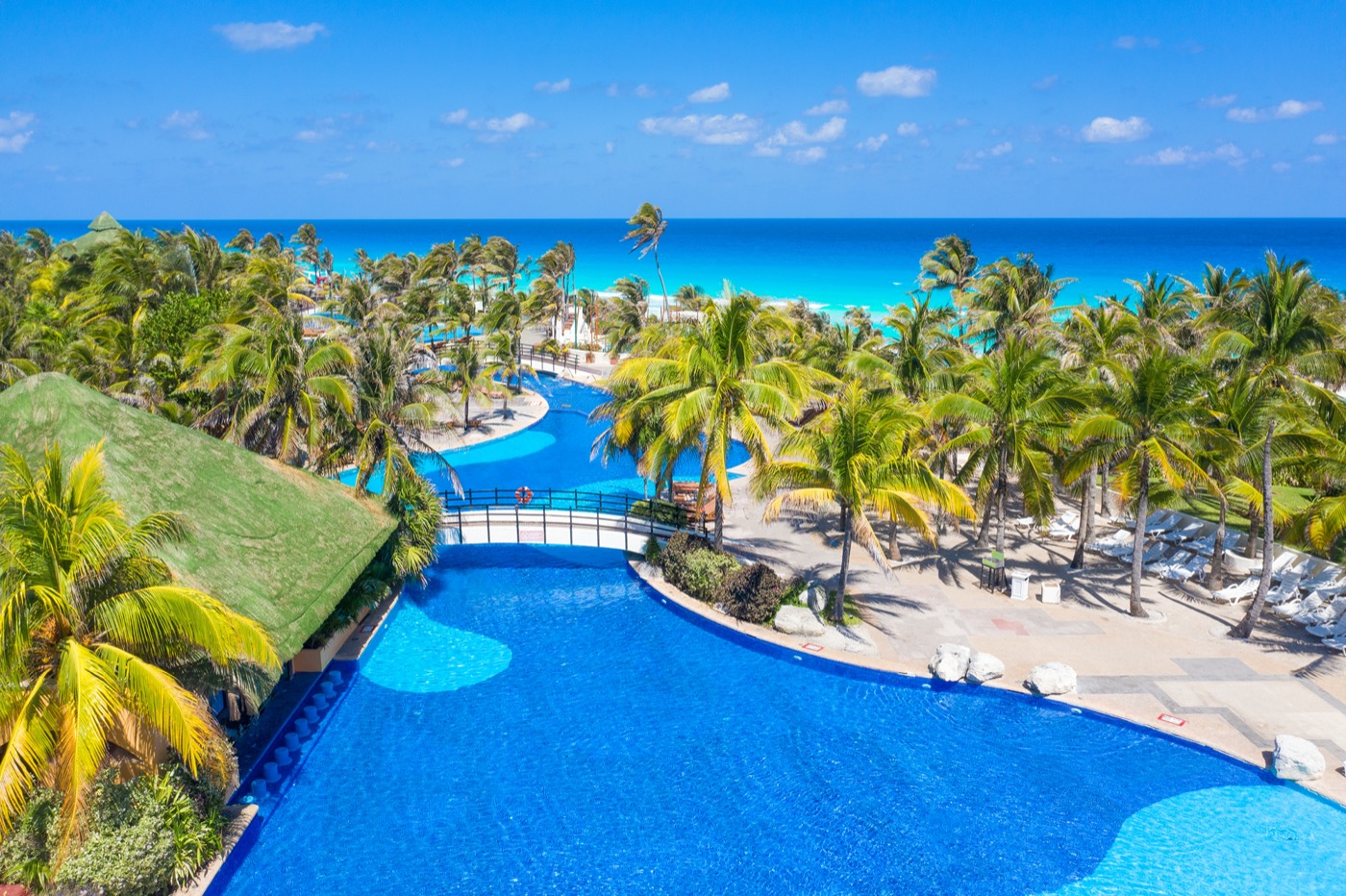 Hotel Riu Cancun
Riu Cancun is a Mediterranean exclusive resort located at kilometer 9 of Kukulcan Blvr., very close to the Hotel Zone. This is not known as a party resort like the previous ones, even though there are always fun activities to do, but for the close distance of the party center of Cancun where most popular nightclubs and bars are located.
However, the resort also offers live shows every night in the lobby bar and has an on-site nightclub called "Pacha" and a sports bar open 24 hours a day, along with different restaurant options available. Hotel Riu Cancun is an excellent option for families, with entertainment for all ages.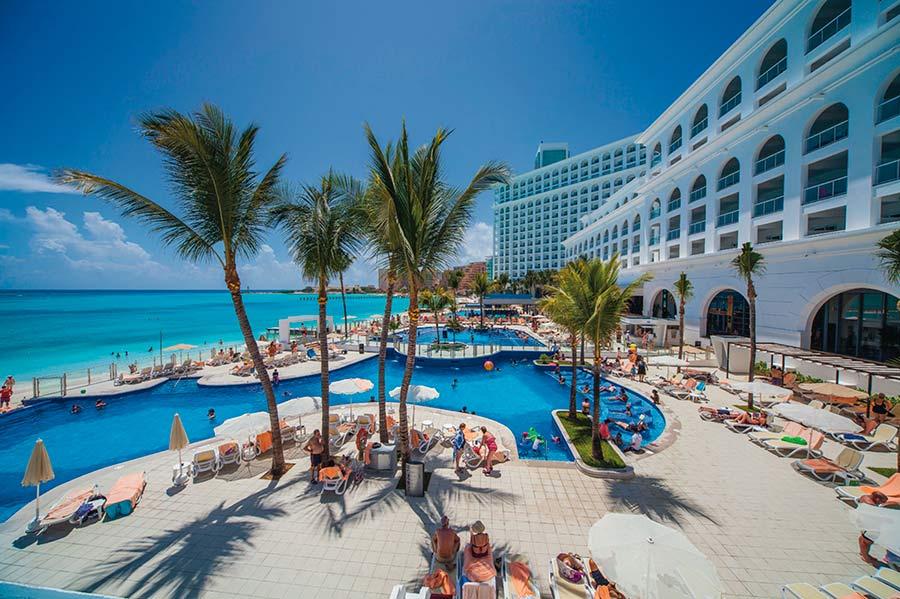 Krystal Cancun
Krystal Cancun is a popular resort among spring breakers due to the reasonable prices and the easy access to the party zone of Cancun. This resort is within walking distance from Punta Cancun, but it also has an incredible party atmosphere to enjoy.
The hotel offers a variety of facilities for guests like different pools, bars, and restaurants and of course access to one of the best beaches in Cancun. It also includes special areas for kids, a spa, and a fitness center for taking care of yourself.
Temptation Cancun Resort
Temptation Cancun Resort is a unique destination usually known as the playground for grown-ups located at a kilometer 3,5 of Boulevard Kukulcan, between the hotel zone and downtown. This gives easy access to some of the most popular entertainment sites, however, there are also many fun activities at the hotel as well.
This offers a free-spirited vibe with topless-optional areas along with the complex and different party options during the day like live music, theme and pool parties, nightclubs, and an all-white bar, so there is no need to stop the partying.
The resort has many amenities for guests included two themed pools a "quiet pool" and a "sexy pool", a gym, a full-service spa, and eight on-site restaurants offering more than ten world cuisines and all your favorite cocktails. Also, all rooms have a balcony and 24-hour room service.