Cancun Airport Basic Guide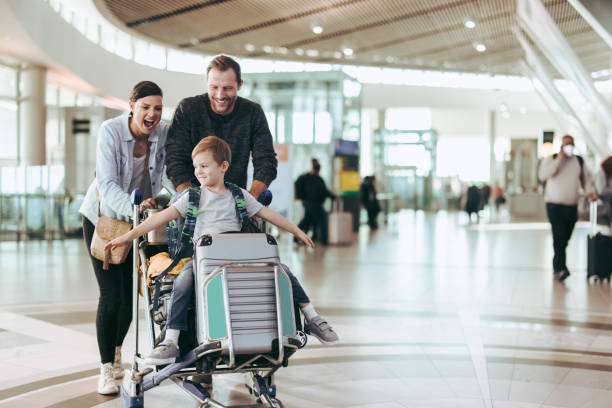 This guide provides all the information you need about Cancun International Airport (CUN). Find general information and the best options for getting around Cancun from the airport upon arrival.
General Information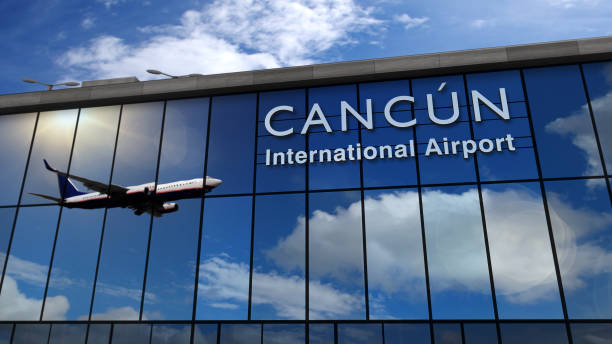 Cancun is one of Mexico's most important tourist destinations; it is usually the gateway to any trip around the Mexican Caribbean. Therefore, since the 70s, Cancun International Airport (CUN) has been a fundamental factor in developing this fantastic destination.
Cancun International Airport is Mexico's second popular airport, receiving more than 23 million passengers annually. It is located 17 km from downtown Cancun.
| | |
| --- | --- |
| Name | Cancun International Airport |
| IATA Code | CUN |
| ICAO Code | MMUN |
| Telephone | +52 (998) 848 7200 |
| Airport Address | Cancun - Chetumal Highway Km. 22 Cancun, Quintana Roo, Mexico |
| Operating Hours | 24/7 |
Terminals at Cancun Airport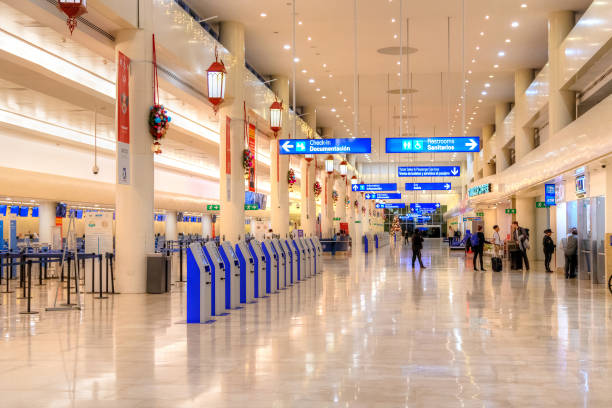 Cancun International Airport contains 4 passenger terminals. It has a 97 m control tower, considered the tallest in Latin America, and 2 parallel runways that operate simultaneously.
Terminal 1

has 7 boarding positions to serve commercial charter and private flights.

Terminal 2

has 31 gates and is mainly for domestic flights, although it also receives some flights from Europe and the USA.

Terminal 3

has 22 gates and receives international flights, mainly from Canada and the USA.

Finally, Terminal 4, with 12 gates, serves routes to Europe.
Cancun International Airport Map
Below you can find a small map of Cancun Airport that could serve as a guide for your next trip.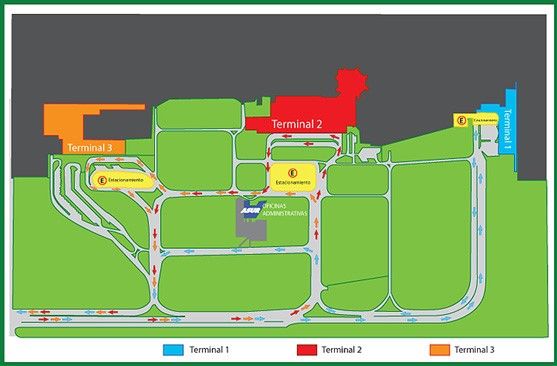 Distances from Cancun Airport
Cancun has two main and most visited areas, Cancun Downtown and the Hotel Zone. However, there are also some other popular destinations that may interest you. In this section, you will know the distances from Cancun Airport to the most emblematic places of the city.
Cancun Airport to Hotel Zone

Most of the most popular hotels in Cancun are located in the Hotel Zone, a 28 km long stretch of land bordering the magnificent beaches of the Caribbean Sea and the Nichupte lagoon. In addition to prestigious hotels and resorts, in this area, you will find the best (and most exclusive) shopping malls, restaurants, nightclubs, and tours to make your vacation unforgettable.
The Cancun Hotel Zone is located 23.1 km (14.3 mi) from Cancun International Airport. Approximately 30 minutes away.
Cancun Airport to Downtown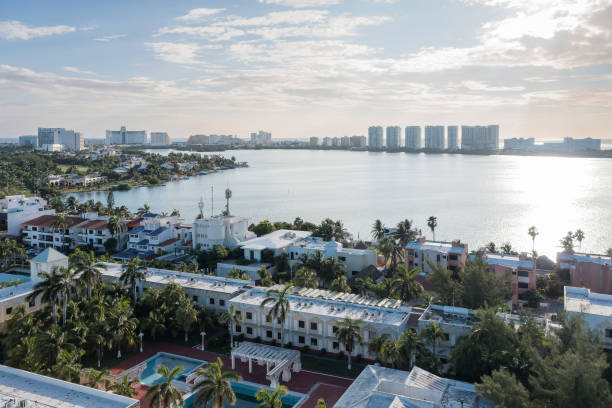 Cancun Downtown is full of fabulous attractions such as nightclubs, bars, restaurants, shopping malls, beaches, and even some small hotels. This is definitely one of the perfect places to get into the city's party life, culture, and history.
You cannot miss the main attractions in your itinerary, such as Playa Delfines, Playa Tortuga, Mercado 28, Coco Bongo, Plaza Las Americas, La Isla Cancun Paradise Experience, Ventura Park, Mandala Club, etc.
Cancun Centro is 20 km (12.4 mi) from Cancun International Airport. Approximately 20 to 30 minutes.
Cancun Airport to Tulum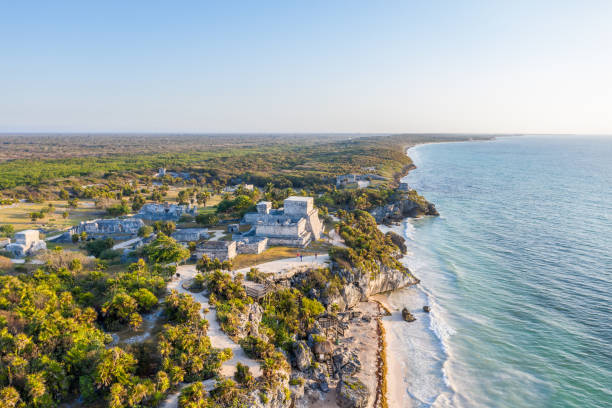 Tulum is characterized by the natural beauty of its landscapes and beautiful turquoise waters that amaze any traveler. Although this place is highly appreciated as an archaeological site and beach destination, in addition to a beautiful sea, it has cenotes, lagoons, and protected natural areas for those who love ecological tourism. It is also ideal for practicing aquatic activities such as snorkeling and diving.
Its main attractions are the Tulum National Park, Cobá Archaeological Zone, the Gran Cenote, Cenote Carwash, Sian Ka'an Biosphere, etc.
Tulum is 118 km (73.3 mi) from Cancun International Airport. Approximately 1 hr and 32 minutes.
Cancun Airport to Playa del Carmen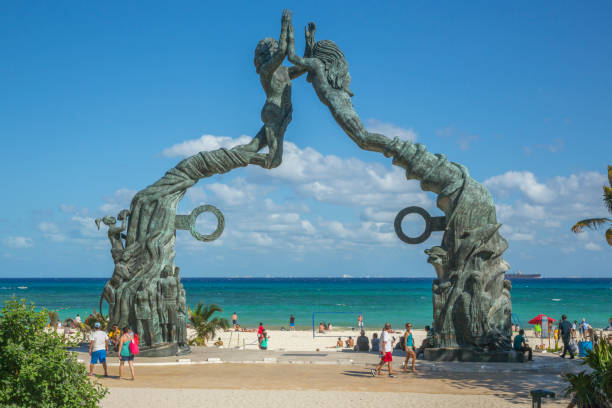 Playa del Carmen has beautiful beaches that are very popular among travelers. In addition, it has an extensive hotel offer and great attractions. But, undoubtedly, its main attraction is Fifth Avenue, the heart of Playa del Carmen's nightlife. This beautiful pedestrian street is full of stores, bars, and restaurants you cannot miss.
Playa del Carmen is 55.4 km (34.4 mi) from Cancun International Airport. Approximately 52 minutes.
Main transportation options from Cancun Airport
When you arrive at the airport, finish all the necessary paperwork and pick up your luggage, you will probably find yourself very tired, and the only thing you will want to do is get to your hotel immediately. Therefore, we provide you with a list of the main Cancun Transportation options to make your trip easier.
Private Transfer Cancun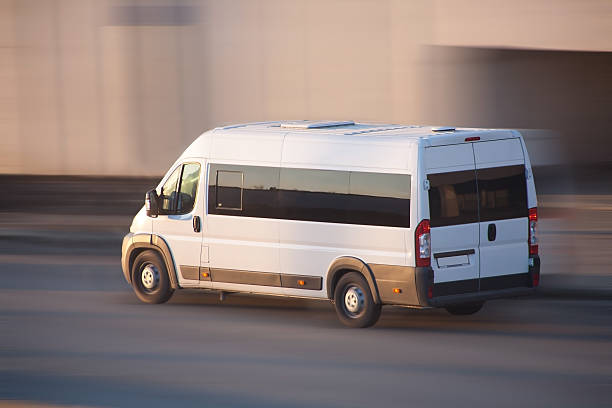 Undoubtedly, the most recommended option for any type of traveler wishing to reach any destination in Cancun from Cancun International Airport will always be a Cancun Private Transportation service.
A Cancun Private Transfer will pick you up from your arrival at the airport and drop you off at the entrance of your hotel. This service is fast and safe, so you will not have to worry about delays; it also offers total comfort and privacy, as you will not share the transportation with unknown passengers, all the space is for you and your companions, and you will not have to limit your luggage.
The prices of Private Transportation in Cancun are more affordable than they seem. In quality agencies like Airport Cancun, you can find vehicles with up to 4 passengers starting from $24 USD.
Taxi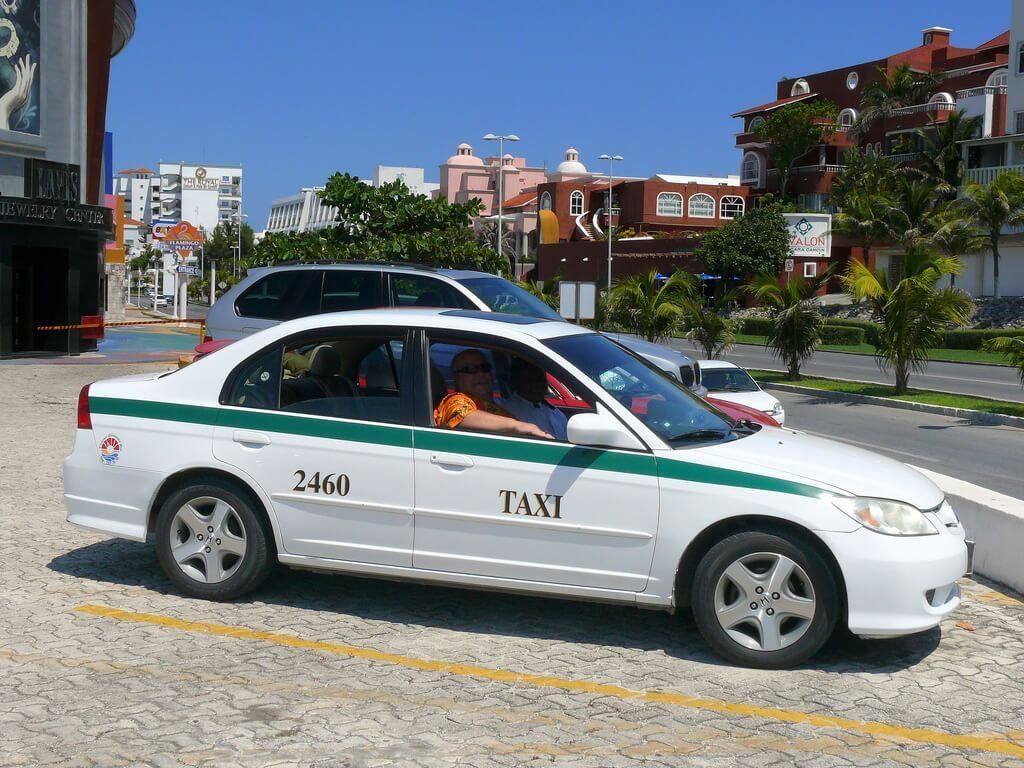 Using a Cancun Taxi service from Cancun Airport is usually very expensive. For example, just a trip from the airport to downtown Cancun can cost up to $40 USD. With longer distances, this type of service can exceed $80 USD, as prices are not regulated.
Some cab companies operating at Cancun Airport have exclusivity, while other conventional cab drivers are not allowed to make trips from the airport.
Bus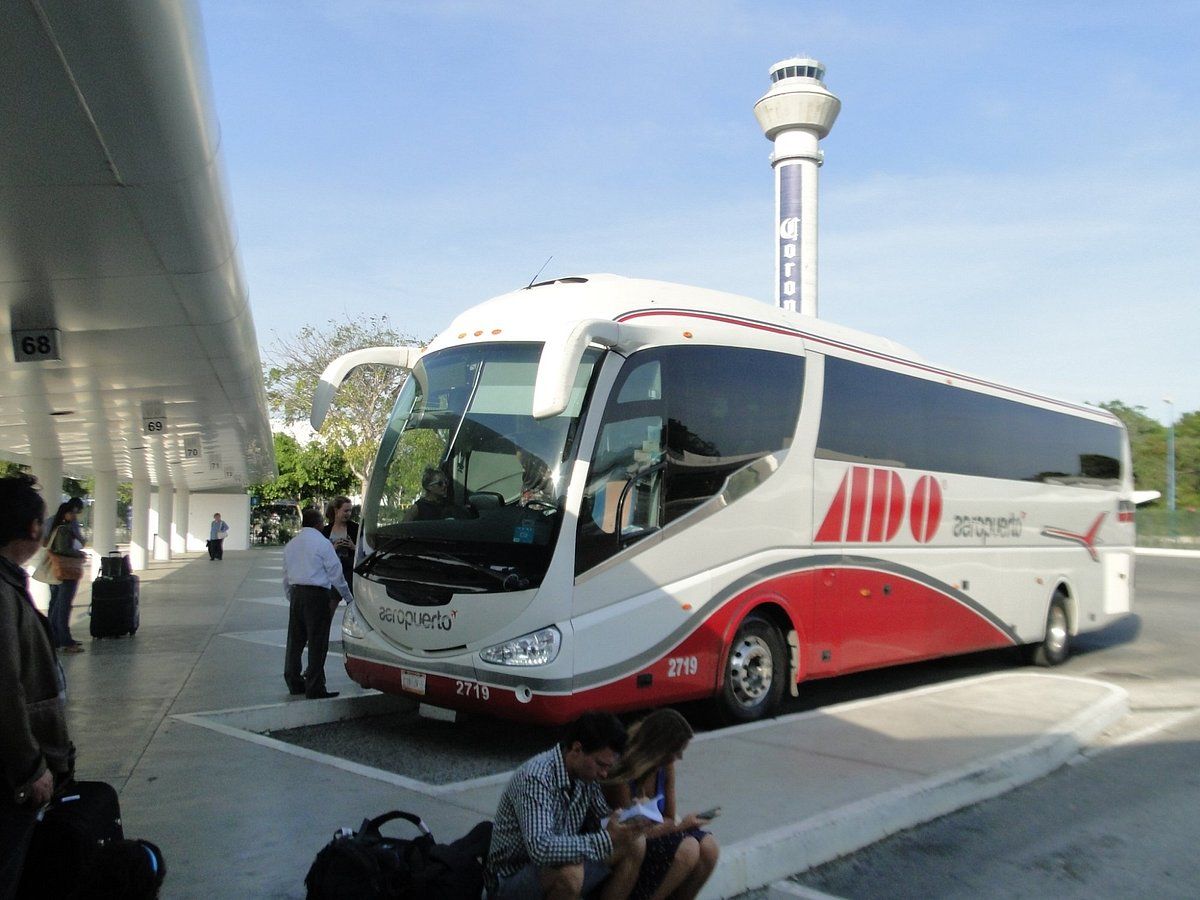 If you are looking for the cheapest option to get from Cancun Airport to the Hotel Zone or Cancun Downtown, the ADO bus is the answer. The ADO company is quite safe and affordable.
Taking an ADO bus from the airport will drop you off at the Cancun Centro ADO station, Playa del Carmen station, or Tulum station, depending on your chosen route.
If you use this service, you must keep in mind that there are no direct routes to the Hotel Zone, so you will have to use a second transportation service to get to your hotel. In addition, this option may delay your itinerary since you will depend on other passengers in terms of waiting and continuous stops.