A Quick Guide to Drive in Cancun, Mexico.
Welcome to our ultimate Cancun driving guide for 2023! Cancun is one of the most popular vacation destinations in the world, and it's no surprise why. With its stunning beaches, vibrant nightlife, and rich culture, Cancun has something to offer everyone. This guide will provide tips, best practices, and parking sites allowed in Cancun to make your driving experience as smooth and enjoyable as possible.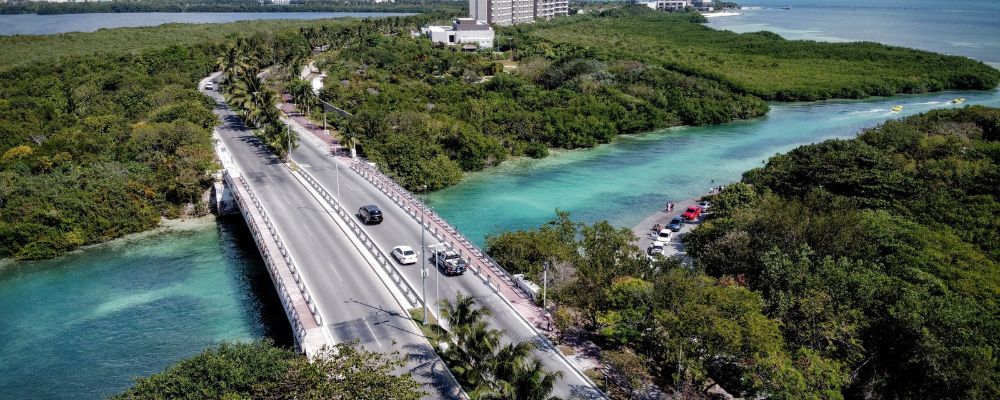 Cancun Driving Requirements.
You must meet several requirements if you plan to drive in Cancun, some for tourists and others for locals.
Tourist Requirements
Hold a Tourist Card or FMM document

Have a driver's license

Be of legal age

Have insurance and vehicle registration in case of renting a car.

If you are driving from outside Mexico, you must have a TIP permit to drive within Cancun.

Mexican Liability insurance

Vehicle rental contract
Local Requirements
Have an ID from Quintana Roo (Cancun) or an ID from Mexico.

Be of legal age

Mexican Liability insurance

You must have the vehicle's lease contract in circulation when renting a car.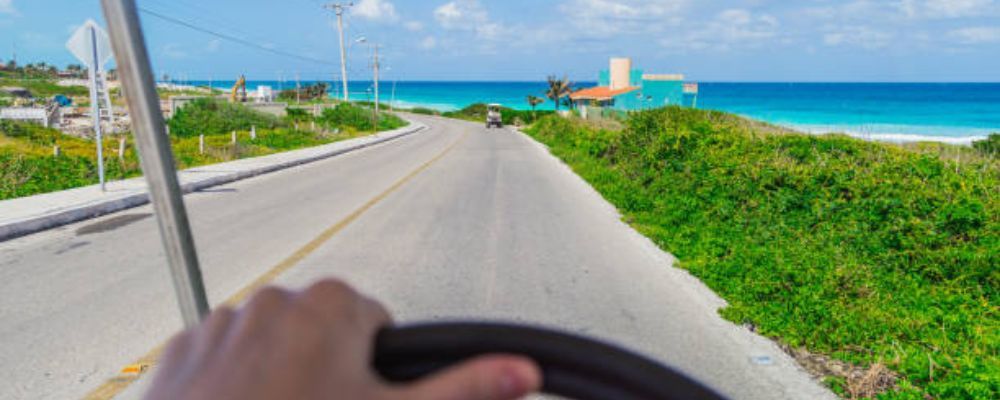 Tips for Driving in Cancun
Driving in Cancun can be challenging for first-time visitors. Here are some tips to help you navigate the roads safely:
Always wear your seatbelt
It is required by law to wear a seatbelt while driving in Cancun, and failure to do so can result in a fine.
Drive defensively
Be alert and cautious while driving, and keep an eye out for other drivers who may not be following traffic rules.
Follow speed limits
Speed limits are strictly enforced in Cancun, and lawbreakers can face heavy fines.
Don't drink and drive
Driving under the influence of alcohol or drugs is illegal in Cancun, and penalties can be severe.
Keep your IDs with you
Whenever you drive with Cancun, whether you are a tourist or a local, the best thing to do is to keep your IDs with you.
This will help you greatly during your city and out-of-town driving.
Best Practices for Driving in Cancun
Here are some best practices to follow while driving in Cancun:
Plan your route in advance
Before heading out on the road, plan your route in advance to avoid getting lost.
Use a GPS or map
Using a GPS or map can be incredibly helpful in navigating Cancun's roads.
Avoid driving during rush hour
Traffic can be heavy during rush hour, so plan your trips accordingly to avoid delays.
Be courteous to other drivers
Being courteous to other drivers can go a long way in making your driving experience in Cancun a positive one.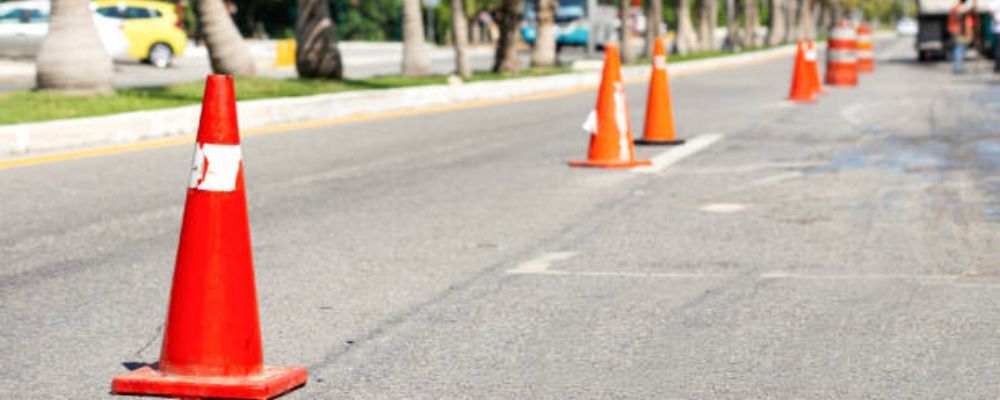 Cancun driving rules
In Mexico, the traffic laws are really fluid compared to the strict laws in the USA and CA.
Here are some of the driving rules in Cancun.
Driving
In general, the roads in Cancun are usually straight, without very prominent curves, which can be really safe to drive on. However, you should be on your guard, as, due to this, many drivers tend to speed on the road lanes in and out of Cancun.
Speed limits
It is important to know that in Cancun, the speed limits are marked as Kilometers per hour and not in miles, so the cars you rent or the signs you see will be in Kilometers.
You can use a converter or rely on your vehicle, as these already have the ideal Mileage figure for city driving.
Tolls
Near Cancun and to get in and out of the city, you will find toll roads, on which you will have to pay a fraction according to the type of vehicle you decide to drive. For example, if you plan to travel from Cancun to Merida, you will have to pass through two toll booths, which will cost $650 Pesos MXN.
Be sure to always keep your toll booth receipt with you until you reach your destination.
Gas stations
On your way through Cancun's internal roads, you will find several gas stations within 2 or 3 km of each other.
On the other hand, on the roads outside the city, you will not find gas stations very often. Near some gas stations, you will be able to get gas. However, we recommend filling it up before leaving the city.
Turn signals
Always, before changing lanes or turning on the highway, be sure to tell drivers which way you will go to avoid conflicts with drivers or accidents on the road.
Drinking and driving
In Cancun and Mexico, in general, it is strictly forbidden to drive while intoxicated or with alcoholic beverages in hand. If any officer detects this, he/she has the right to send the person involved to jail.
Mobile Phones
If you want to use your cell phone while driving, you must pull over in a safe place, turn on your turn signals and continue. Otherwise, you may be stopped by the traffic authorities and be subject to fines.
If you use your cell phone and cause an accident, the authorities may take your vehicle or apply detention according to the degree of the incident caused.
Speed bumps
Speed bumps are a real problem for many foreign visitors. Although in Mexico, it is common to encounter speed bumps, in other places, they are not typical and may cause incidents if they are not seen in time. Some speed bumps are painted yellow to be visible to the driver. You can find these in busy places near shopping malls, schools, or buildings. You will also find them in parking lots and slow lanes.
Visit the official website of the State of Quintana Roo and learn all about the traffic laws in Quintana Roo.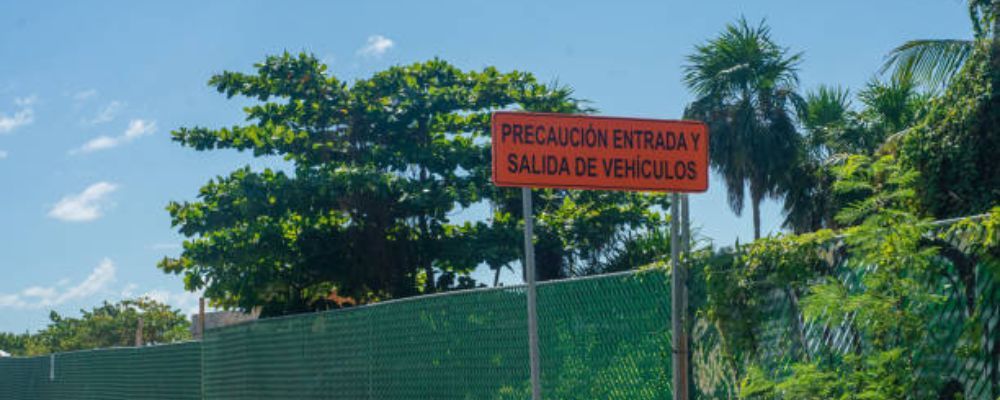 Parking Sites Allowed in Cancun
Finding a parking spot in Cancun can be challenging, but plenty of options are available. Here are some of the most popular parking sites allowed in Cancun:
Parking lots
There are plenty of parking lots in Cancun where you can park your car for a fee.
Some of these sites are usually shopping malls and private parking lots, which can only be accessed inside restaurants or by paying a fee to leave your vehicle.
In general, parking lots in shopping malls usually cost from $30 pesos per hour and fraction, while parking lots in restaurants or private buildings may vary in price.
It is essential to know that the only currency accepted to pay for parking lots is Pesos MXN.
Street parking
Street parking is allowed in some areas of Cancun. Still, finding a spot is challenging, especially in busy areas.
You need to know that you cannot park where the sidewalk is yellow or red. This is because only white sidewalks or white spots are available.
Some many residences or businesses only allow parking for a limited time or have signs posted at the entrances or exits of the site. Going against the city, trade centers, or residential signs can result in fines and infractions, and your vehicle may be towed away.
Hotel Parking
Many hotels in Cancun offer free or paid parking for their guests. If you're staying at a hotel, check with the front desk to see if they provide parking services.
Driving in Cancun can be a great way to explore the city and its surroundings. By following the tips, best practices, and parking sites allowed in Cancun provided in this guide, you'll be able to navigate the roads safely and efficiently. Have a great trip!