Home / blog / how-to-get-from-cancun-airport-to-playa-del-carmen
How to get from Cancun Airport to Playa del Carmen?
How to get from Cancun Airport to Playa del Carmen, the answer is very simple! Find here the best transportation options. Taxi, bus, private transfers and more useful tips.

Christian,
2023-01-06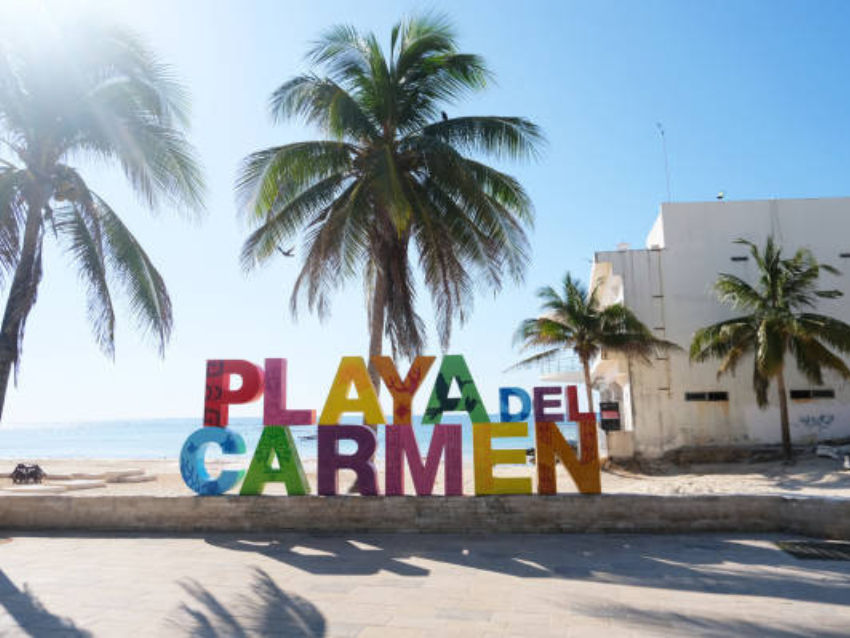 How to get from Cancun Airport to Playa del Carmen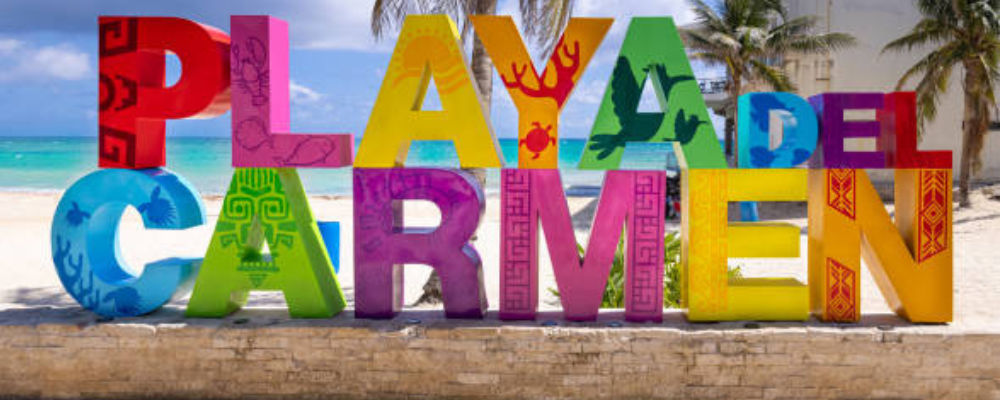 Here are your options for getting to Playa del Carmen from the airport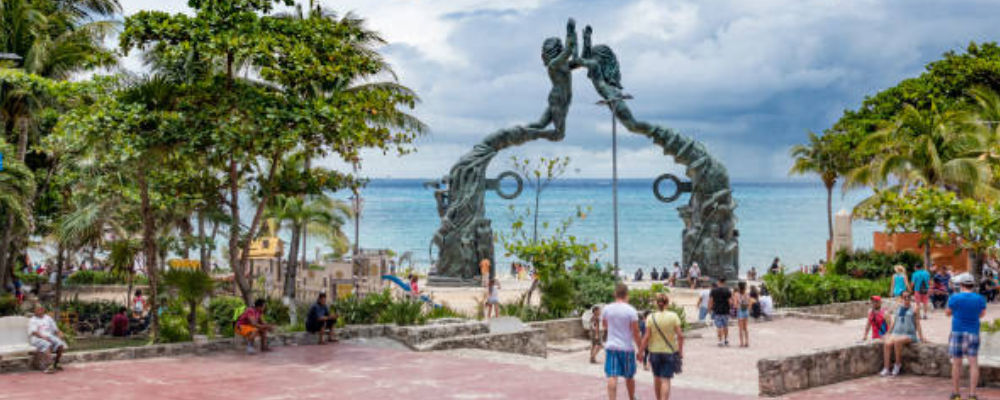 This is one of the most common questions among travelers, and the answer is simpler than it seems. Cancun Airport is located between Cancun and Playa del Carmen, it is well-connected by a modern 4-lane highway. To get there you only need to take a bus, rent a car or hire a private transfer service. In this guide, you will find all the options to choose the best way to get from Cancun Airport to Playa del Carmen.
1. Rent a car in Cancun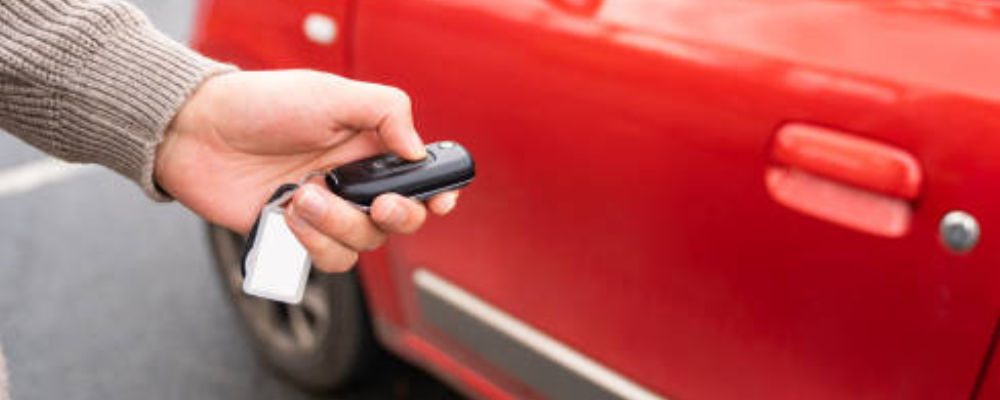 If you decide to stay in a hotel that is not all-inclusive, a car rental in Playa del Carmen may be the ideal option for you. At Cancun Airport you will find many car rental companies. The cheapest rentals are outside the airport; they will pick you up as soon as your flight arrives and take you to the office to receive your vehicle. If you rent for a week or longer, the pickup service at the airport is free of charge.
Rent a car in Cancun with Airport Cancun
2. Private Transfer Van from Cancun Airport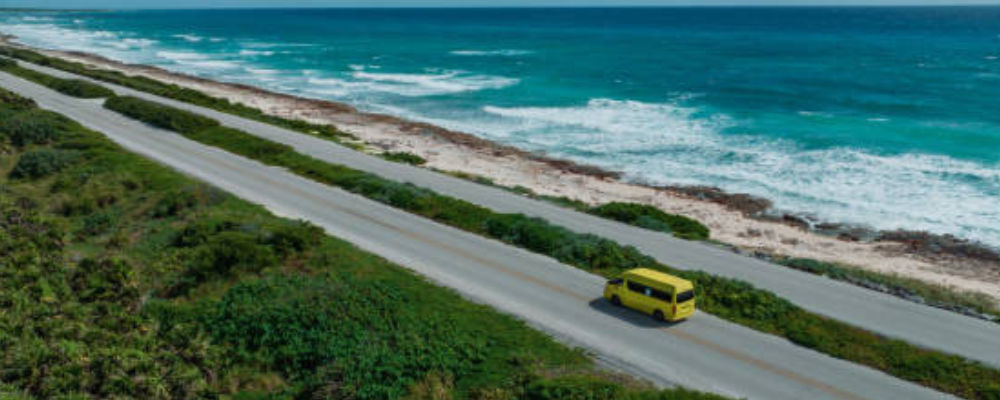 Booking a Shuttle from Cancun to Playa del Carmen is probably the best option for most people. If you want to get to your hotel quickly and without worrying about driving or renting a car, this alternative is ideal. Prices are comparable to buses if you are traveling with a family, plus private transfers are faster than an ADO bus.
Tips
If you book a round trip, you can save between 10 and 35 USD in transportation.

You can book this service for one person or more.

Your trip will be fully insured and you will have a bilingual driver.

This type of transportation is exclusive for the group you are traveling with, it is not a shared service.
3. Take a shared shuttle to your hotel in Playa del Carmen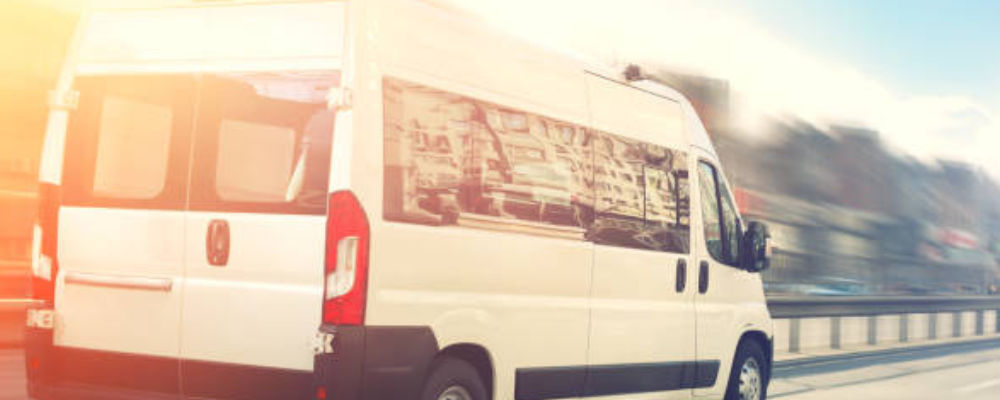 If you are looking for a more economical option to get from Cancun Airport to Playa del Carmen, a shared shuttle is for you. These are ideal for those who are staying outside of Playa del Carmen and want a more economical option to get to their hotel. This option is much better than an ADO bus. A shared shuttle is a small air-conditioned van, which takes you from the airport to your accommodation along with another group of people.
4. The only bus service from Cancun Airport: ADO bus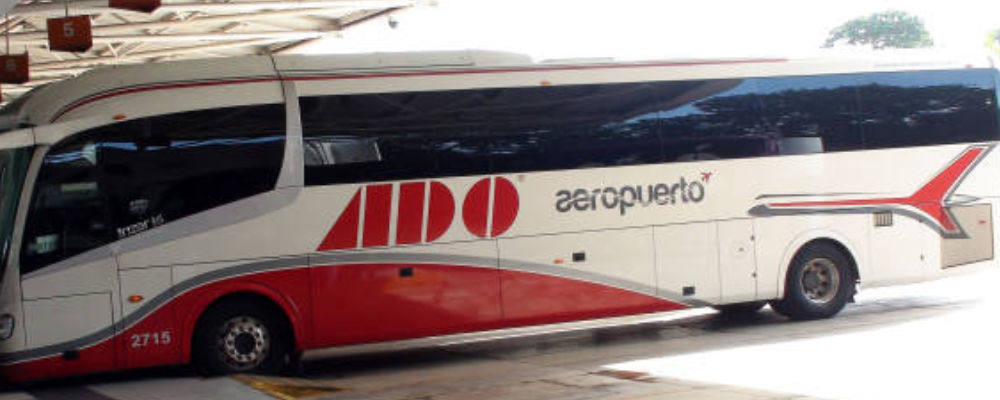 This option is best if you are traveling alone or your hotel is located in Playa del Carmen, close to the bus station. ADO provides regular airport service and takes travelers to Cancun and Playa del Carmen. Check the schedules at the ADO bus website.
Although every attempt is made to adhere to the established schedules, it is not surprising that buses do not arrive on time, as traffic and other delayed travelers can cause a delay in transportation.
5. Most All-Inclusive Hotels have Private Transportation included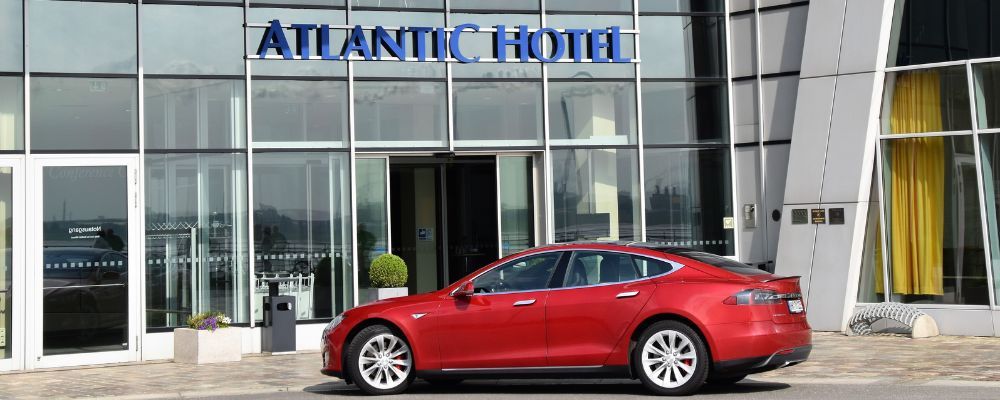 Some all-inclusive hotels have their own private transportation. You should first find out if this service is included in your accommodation rate, or if it is an additional service. Resort transportation is usually quite large and comfortable, however, you will have to wait for all guests to leave the airport to begin your trip.
How to take the ADO Bus from Cancun Airport to Playa del Carmen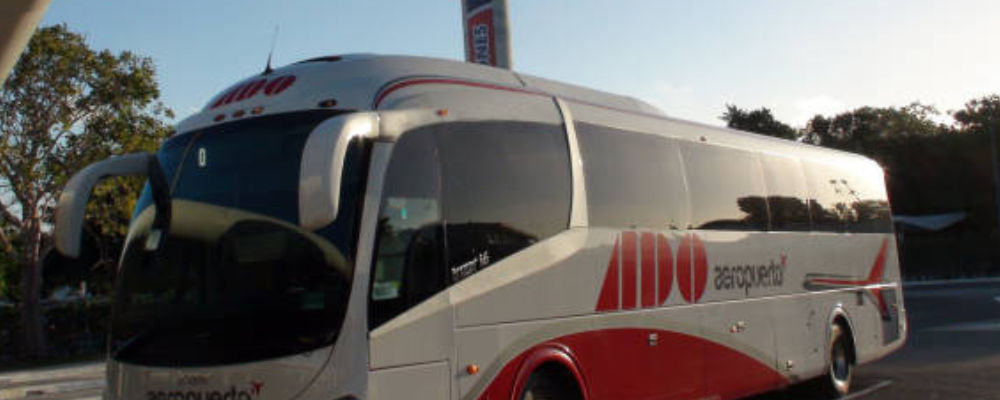 In most cases, international flights arrive at Terminal 3 or 4. Once you pass through immigration and customs, you will come out into a hallway where you will find car rental companies, Taxis, and buses. In this hallway you will find an ADO module where you can buy your ticket. Note that Terminal 3 and 4 also have bus ticket booths inside and outside during the day.
Exiting Terminal 3 directions for the bus to Playa del Carmen
As you leave the terminal, you will see many people, including those offering taxi services. It is best to ignore them, as their rates are high. The airport staff usually speaks some English, so you won't have to worry too much about the language if you have any questions.
On platform 1 and 2, the ADO bus fare is $225 MXN each way. USD is accepted, but the exchange rate will be in pesos. After payment, you will be given a ticket that you must keep for the entire trip in case they need to check it. Even if the ticket includes a seat number, you can take any seat if the bus is not full.
Platform 1 is for ADO buses from Cancun and platform 2 is for Playa del Carmen. The bus frequently has a digital sign on the front, which indicates the destination. There are no luggage tags and security is not an issue, so you don't have to worry. The bus will only go to Terminal 2, although it may stop for a few minutes in Puerto Morelos before arriving in Playa del Carmen.
Directions to the bus when you arrive at Terminal 4 in the Cancun Airport
Once you clear immigration and customs, you will find two different exits in Terminal 4. One of these exits is for friends and family, while the other is exclusively for private transportation vehicles. To take the bus, you must exit to the left, and then walk along the sidewalk until you reach the bus platform. Arriving there, you will see a red ADO bus stop, where you can check which is the correct bus to Playa del Carmen.
Directions to the bus if you arrive at Terminal 1 or 2 of the Cancun Airport
If your flight arrives at Terminal 2, it is very likely that the airport will be full. Therefore, it is recommended to exit the terminal and walk to the right, you will walk along the building and then reach a security gate where the buses are parked. Once there, you will only have to ask to go to the ADO and board. The procedure is the same as in Terminal 4 mentioned above. If you are arriving at a domestic airline in Terminal 2 you will exit in the middle of the building and walk to the right, you will only walk a little less than if your flight was international.
It is very rare that Terminal 1 is used, however, if you have taken a domestic flight to the airport and arrive at that terminal, you should know that there is an ADO stop right in front of the building.
ADO Bus from Cancun Airport to Playa del Carmen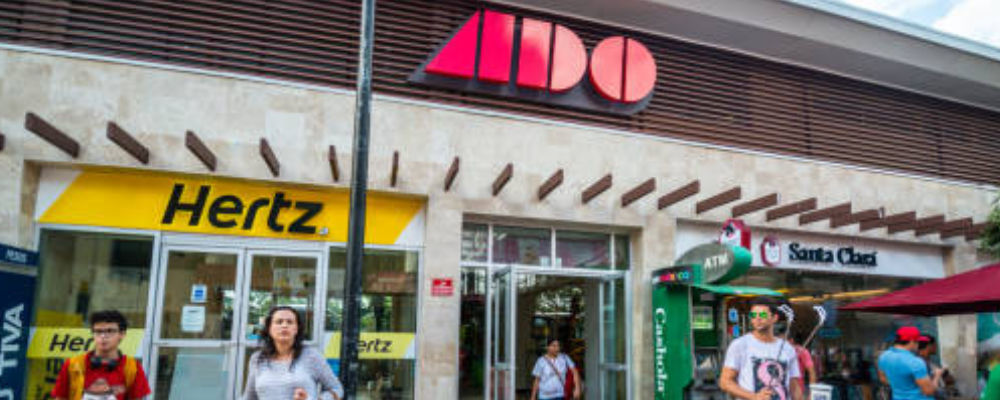 The bus ride from Cancun Airport to Playa del Carmen takes approximately 1 hour and 15 minutes. The only stop it makes in Playa del Carmen is at the ADO bus station on 5th Avenue and Juarez Avenue. The route does not go to the other bus station in downtown Playa del Carmen, but does pick up at both bus stations when heading to Cancun Airport.
Returning to the airport for departure? You can buy a ticket at both ADO stations in Playa del Carmen. Buses leave first from the 5th Avenue and Juarez Avenue station and later stop at the 20th Street bus station. Buses stop at all airport terminals. If you are heading to Terminal 4, consider adding approximately 10 minutes to your trip.
In case you get off at the wrong terminal, there is a free airport shuttle between terminals that runs every 20 minutes. Although the terminals seem close, it can take about 8 minutes between each terminal, so it is almost impossible to walk between them, plus the directions are not clearly marked, and you have to walk around the outside of the parking lots. For this, it is recommended to pay for a short taxi ride.
Be sure to arrive an hour before your flight, as Cancun Airport is quite strict about check-in. Failure to arrive on time may result in you having to find and book another flight.
Tip
Check in online a few days before your flight. This way, if you arrive late, you can just go through security and catch your flight. Security takes less than 10 minutes.
We hope you enjoy the tips provided in this article. If you want to know more about private transfers to and from Cancun Airport to Playa del Carmen, you can check out our other related articles.
→ Visit this post about Hidden gems in Playa del Carmen.