Home / blog / how-to-get-from-the-cancun-airport-to-tulum
How to get from the Cancun Airport to Tulum
Is your trip coming up and you are looking for a way to get from the Cancun Airport to Tulum? Find here the best and cheapest transportation options to get to Tulum from Cancun Airport.

Christian,
2023-01-12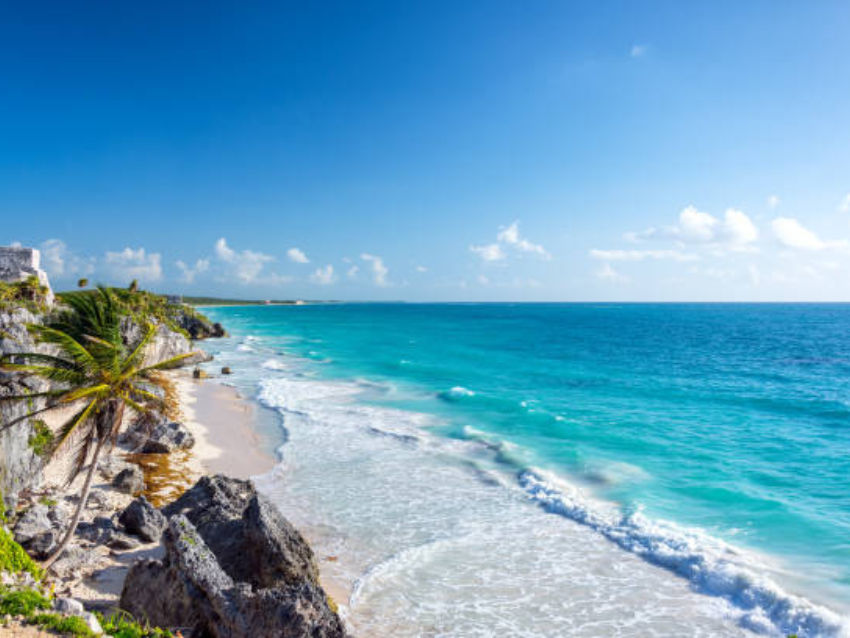 How to get from the Cancun Airport to Tulum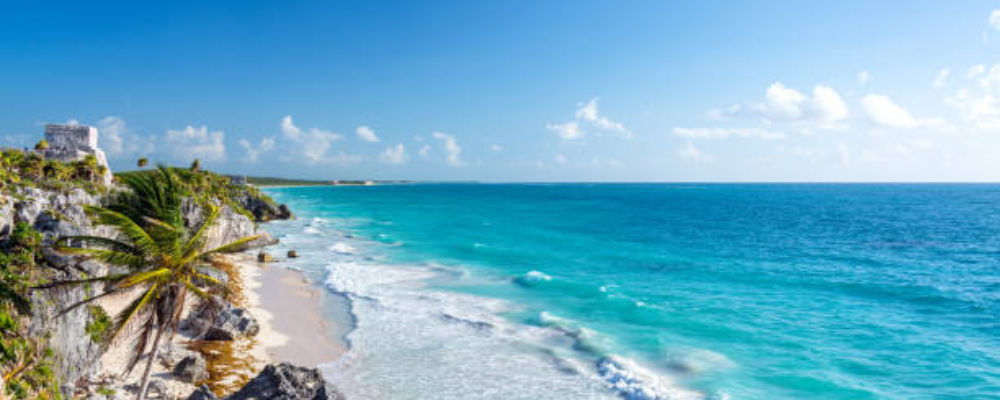 This is a guide on how to get from Cancun Airport to Tulum. First of all you should know that Cancun Airport is the only airport used to get to Tulum, which is 1 and a half hours away. The trip is practically straight through highway 307 to Tulum. Here you will find the best options to make the connection between Tulum and Cancun Airport.
There are 3 main ways to get from Cancun Airport to Tulum:
ADO Public Bus
Private Transfer Tulum
Rent a car
How to take the ADO bus from the Cancun Airport to Tulum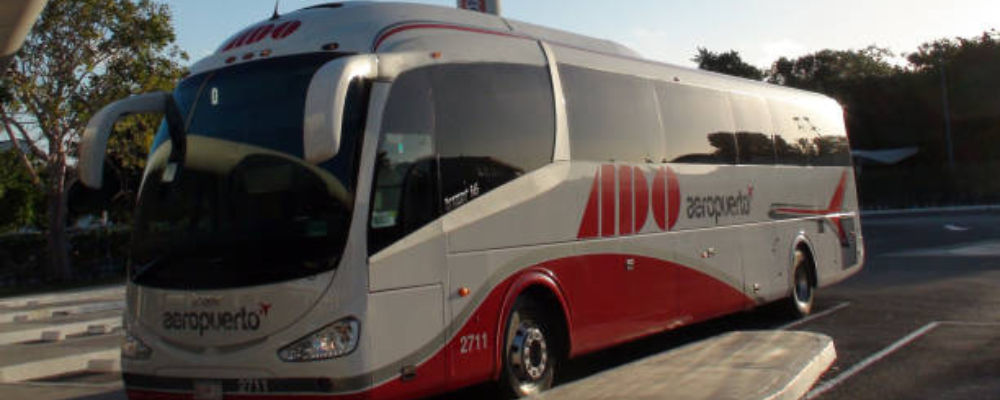 There are only 5 direct ADO buses a day that will take you from Cancun Airport to Tulum. Be sure to check the ADO website for updated schedules. If your flight does not coincide with a bus departure, it is recommended to use another means of transportation such as Private Transfers.
ADO is the main bus company in the Riviera Maya. It connects to all the towns and has large air-conditioned buses. ADO is the only public bus company that serves Cancun Airport.
You will only find a few direct buses a day from Cancun Airport to Tulum. The ADO bus ride takes approximately 2 hours and 5 minutes. The cost of the ADO bus from Cancun Airport to Tulum is around $260 MXN.
What times does the ADO bus go from Cancun Airport to Tulum?
ADO buses depart from the 4 terminals of the Cancun Airport. The schedules are as follows:
10:55 am
12:25 pm
2:25 pm
4:55 pm
8:00 pm
9:45 pm.
*Please note that the exact time at each terminal may vary by a few minutes.
In case these times do not coincide with your arrival and you decide to take the bus, the only alternative is to take the bus to Playa del Carmen and change to a bus bound for Tulum. These buses leave approximately every 30 minutes.
Connecting busses in Playa Del Carmen to Tulum from the airport
When you arrive in Playa Del Carmen you will find the only ADO bus station on 5th Avenue and Juarez Avenue. At this station you will have to board another ADO bus to Tulum. You can buy a ticket at the airport for this trip separately (Playa Del Carmen-Tulum) if you can't buy it directly at the station. The Playa del Carmen-Tulum trip takes approximately 50 minutes.
This bus station is on 5th Avenue, where you can find restaurants less than 3 blocks away, so you can grab a bite to eat and then take the bus to Tulum. Buses run frequently between Playa del Carmen and Tulum (30 buses a day in each direction).
Note: You can buy tickets to Tulum Centro or to the Tulum Ruins. Both stops are close to town and you can take a cab to your hotel from either stop. It is advisable to take the bus to the center and take a cab there.
Arriving in Tulum by bus from the Cancun Airport
When arriving in Tulum you will probably prefer to use a cab to get to your hotel. Tulum has a wide extension and the beach area is quite separated from the center of town. Cabs do not have meters in Tulum, so you will have to ask the price before getting in.
Private transfers to Tulum from the Cancun Airport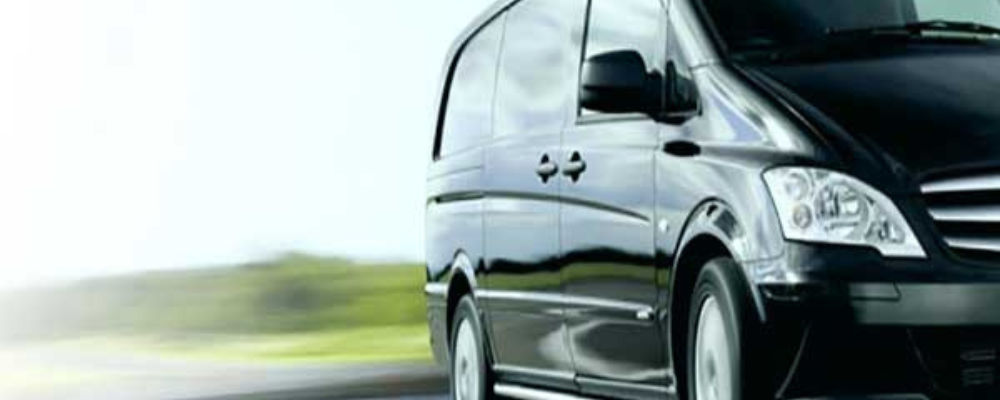 Since Tulum is a bit farther from Cancun Airport compared to other destinations in the Riviera Maya, you will probably prefer a direct connection to get to your hotel or Airbnb. This is why booking a Cancun to Tulum Private Airport Transfer is one of the best options.
Why a private transfer is a good option from the Cancun Airport
You may be wondering why a private transfer is a good option from Cancun Airport? Here are some reasons why this is the most recommended option to get to Tulum.
You will be able to get to your hotel or Airbnb faster.
The price can be lower than a public bus, especially for larger groups.
It avoids stress and hassle. You will have a private driver who will meet you promptly at the airport.
You can reserve a stop for shopping, lunch or a drink. This is a good option, especially if you have had a long flight.
You won't have to wait in line to get a car or think about driving in Mexico.
Luxury transfer options from the Cancun Airport to Tulum
If your trip is for a special occasion or you just want the VIP treatment, you can book a limousine pickup or a luxury SUV.
The luxury transfer option in a suburban or similar vehicle is usually for a maximum of 6 people. The cost from Cancun airport to Tulum is from 185 USD one way and 315 USD for round trip.
You can select from various styles of limousines depending on the company. Most are 11 to 14 passengers. Limousine transfers from the airport to Tulum range from 310 USD one way and 605 USD for round trip.
Driving yourself in a rental car to Tulum from the Cancun Airport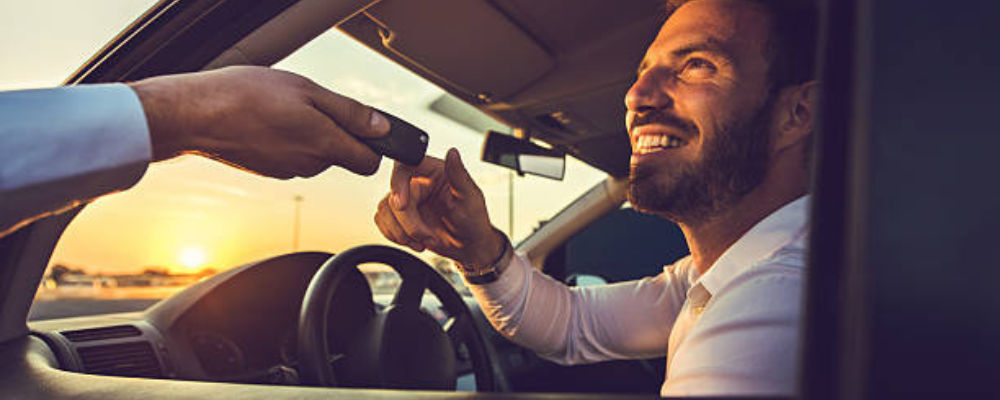 your own vehicle. There are many car rental companies at Cancun Airport. An alternative is to rent a car in Tulum only for the time you need it and opt for a private transfer service to go from the airport to your hotel.
If you rent from the airport it will be easy to get to the highway. Highway 307 is the only highway that crosses the state and is quite easy to drive. When you enter the highway you will only have to go to the right to get to Tulum, the trip is straight ahead. During your trip you will pass through Puerto Morelos, Playa del Carmen and Puerto Aventuras. All these cities have highway bridges, which go over the local traffic, so it will be easy to cross them to get to Tulum.
Police checkpoints on the way to Tulum
There are 3 police checkpoints on this road. Usually the traffic builds up in one lane, where the police check that there is nothing out of the ordinary. On some occasions, the police ask people to stop, so they may ask for your rental documents and driver's license. This is a common procedure to verify that you are not driving drunk, carrying illegal items or driving without a license.
When you arrive in Tulum, it is easy to locate the hotels in the beach area. If your hotel is in town, you won't have to worry either, it is not too big, and a small map will be enough to find its location easily,
Further reading about Tulum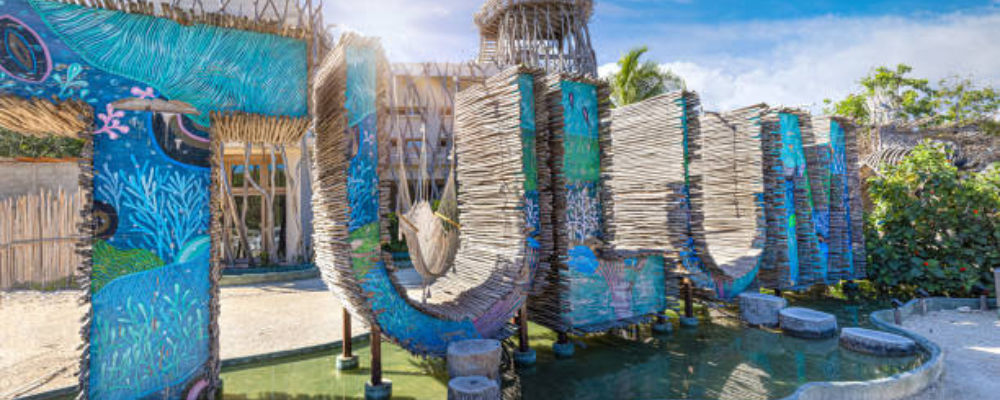 We hope your vacation in Tulum goes great. Be sure to check out our articles about Tulum and have a wonderful experience with friends or family.
Don't miss the Top 5 All-inclusive resorts in Tulum.