Home / blog / top-things-to-do-in-cancun
Beaches
Culture
Events
Nightlife
Top Things to Do In Cancun
Cancun is a beautiful city that you can visit in any season, where you can enjoy the nightlife, its beaches, and its surroundings such as the Riviera Maya. So don\'t miss the best experiences in Cancun and know the best things to do in Cancun.

Manuel M.,
2021-05-11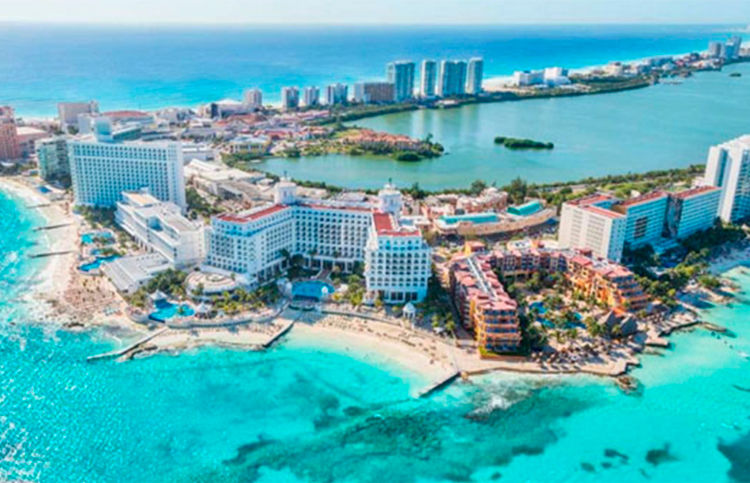 Tips for visiting Cancun
Cancun is a beautiful city that you can visit in any season, where you can enjoy the nightlife, its beaches, and its surroundings such as the Riviera Maya. So don't miss the best experiences in Cancun and know the best things to do in Cancun.
What to do in Cancun
Visit Cancun's Beaches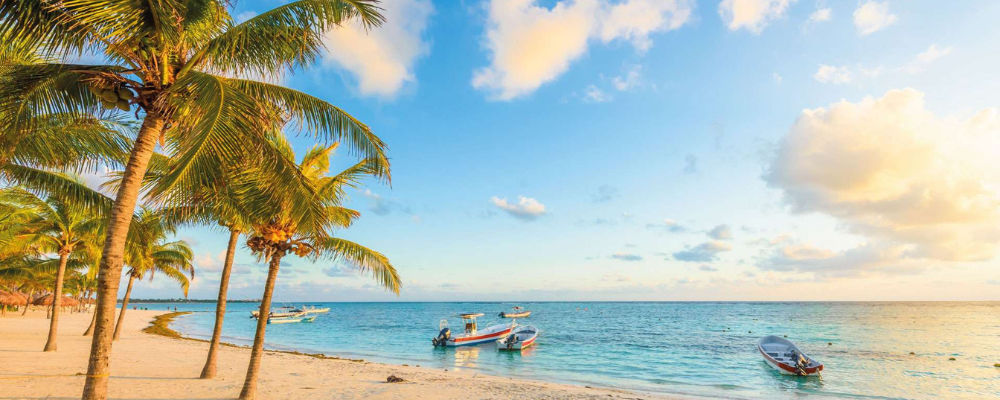 Cancun is a city full of beautiful beaches, where you can take the best pictures to share on social networks and at the same time enjoy a spectacular view.
The turquoise sea, the white sand, and the sea breeze are three of the main reasons you will love to visit the Mexican Caribbean's best and most beautiful beaches.
The best beaches to visit in Cancun are:
Chac Mool Beach
Delfines Beach
Tortugas Beach
Gaviotas Beach (or Forum Beach)
All these beaches are in the Cancun hotel zone, and you can visit them all week long with no fixed schedule.
Meet the Great Mayan Museum of Cancun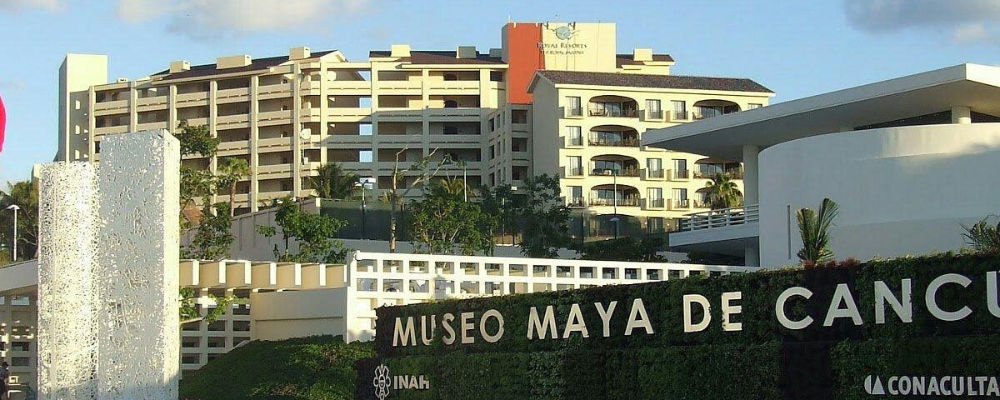 Meet and visit the Mayan Museum of Cancun, where you can learn about the history of the Mayan ancestors and take a tour with guides specialized in Mayan culture. Visit the beaches, the archaeological site and take lots of pictures of your tour.
Tips to visit the Museo Maya in Cancun.
To enter the Great Mayan Museum of Cancun, you must purchase a ticket; you can get your tickets inside the museum or in advance at the museum facilities or with a travel agency that offers this type of tour and offers transportation services or any other activity nearby.
Laguna Nichupté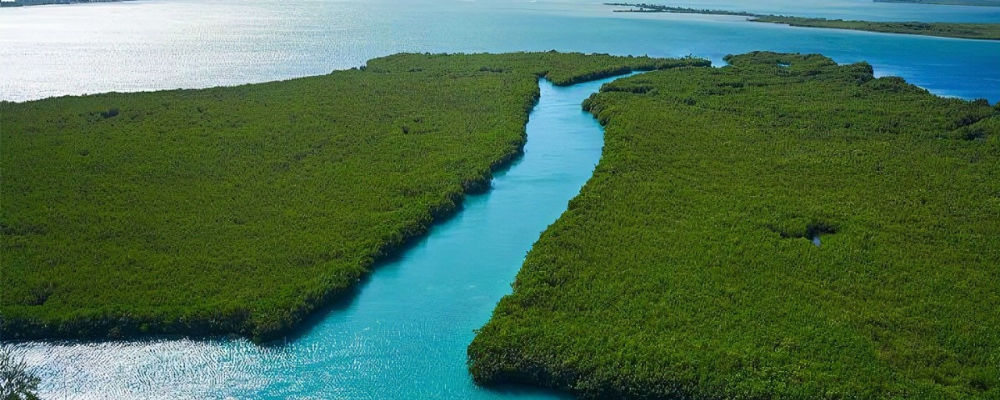 The Nichupte Lagoon is one of the most beautiful and representative sites you cannot miss during your visit to Cancun.
The Nichupté Lagoon is located on the left side of Cancun and borders the Caribbean Sea on the left side of the hotel zone.
One of the activities you can do in the Nichupte Lagoon is to tour the lagoon in a yacht or a small boat. However, if you do not wish to tour the lagoon and prefer the tranquility of the site, you can also bring a hammock and hang it in the kiosks in front of the lagoon or organize a picnic in the Art Garden (in front of the lagoon).
Cancun Night clubs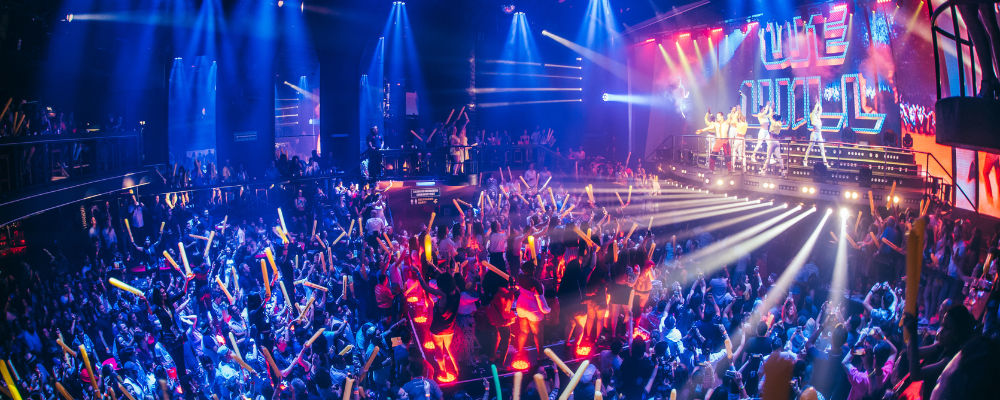 Cancun nightclubs are ideal, no matter if you are an 18-year-old or an adult. This place has the perfect club for you, from themed shows to extravagant foam parties in an amazing music environment, so you won't stop dancing all night long.
Getting tickets to nightclubs is really easy in Cancun. Usually, outside the nightclubs, you will find representatives selling tickets to enter the place; prices are usually higher on the day of the event than when you buy them in advance. Another advantage of the hotel zone is that it won't take you more than 10 minutes to get from one nightclub to another, since these places are located at a maximum distance of 0.5 km from each other.
Cancun downtown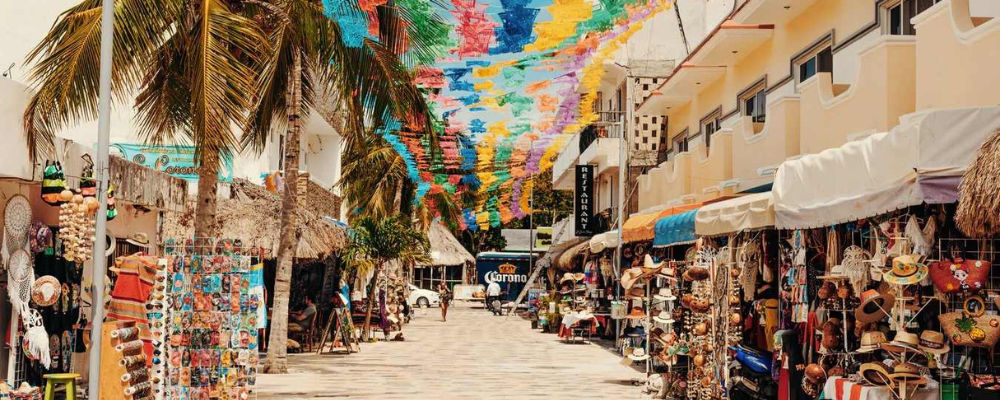 Visit the most important squares of Cancun and enjoy the typical food and cultural gastronomy of the south of Mexico in the city's most famous restaurants and locals. Also, buy handicrafts, souvenirs and enjoy a tour through the streets of Cancun, the parks, and do not miss a visit to its shopping malls, where you can find national and international stores.
Scenic Tower in Cancun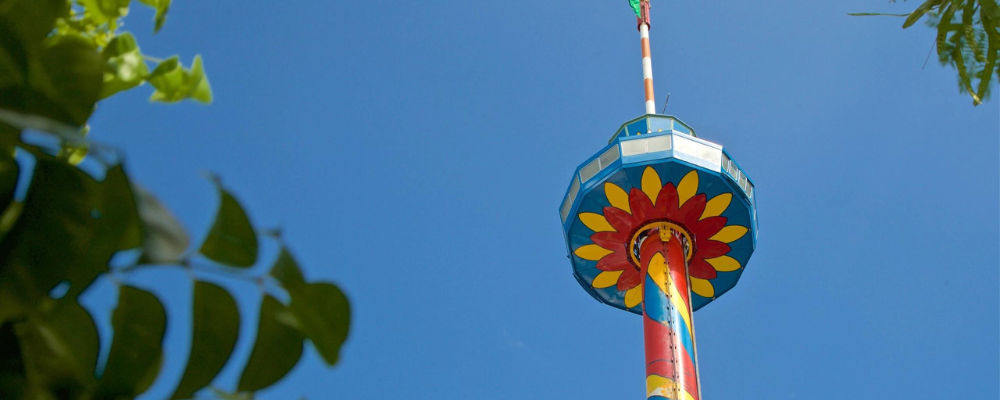 The scenic tower of Cancun is one of those must-see places, from where you can see in detail both sides of Cancun, the Nichupte lagoon, and the Caribbean Sea. Also, during your tour to the scenic tower in 360°, you can take many photos and enjoy the most spectacular view at the height of 110 meters and capacity for up to 60 people.
Cancun Shopping malls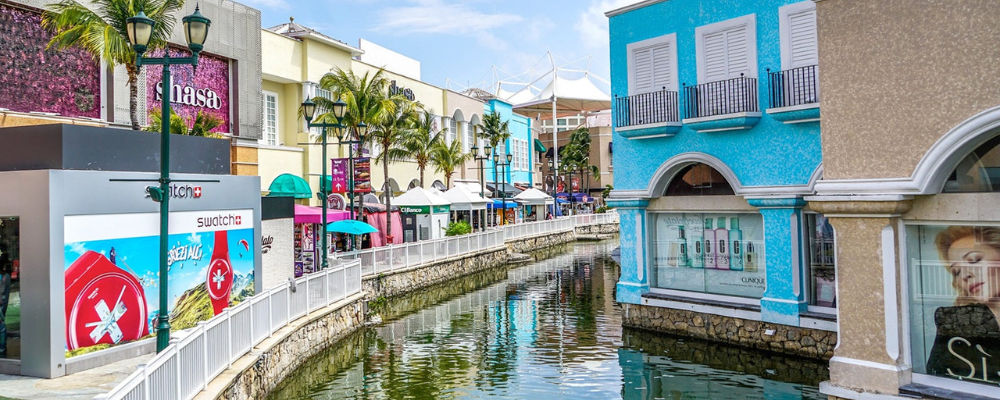 Cancun has an endless number of recreational activities that you can do within the city, and visiting the shopping malls is one that you can't miss. The most important shopping malls in Cancun are Plaza La Isla, Plaza Kukulcan, Puerto Cancun Marina Town Center, Malecon Las Americas, and Plazas Outlet. During your visit to the shopping malls, you will find several world-class stores, national and international. One of the favorite places for travelers is Puerto Cancun due to the incredible view of a beautiful artificial lagoon.
Snorkeling in the Caribbean Sea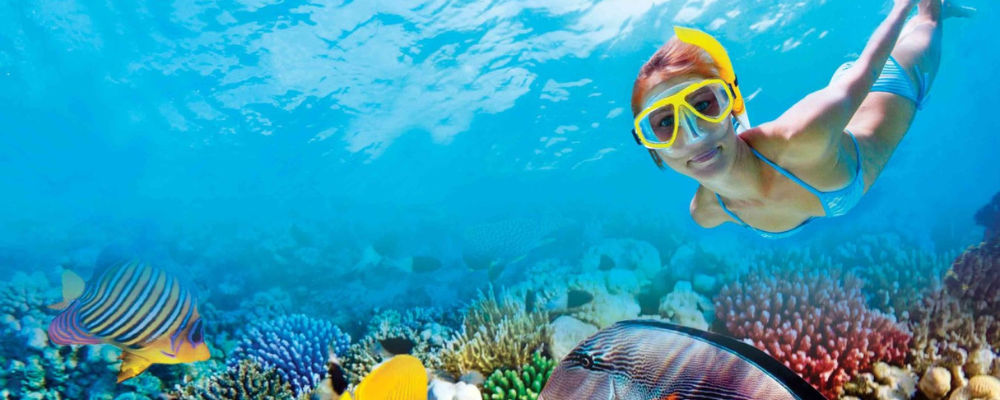 The Caribbean Sea is beautiful, with an incredible diversity of marine life and species, so a snorkeling excursion in the Caribbean Sea should be on your essential list of things to do in Cancun. The most popular tour among Cancun visitors is swimming with dolphins. Agencies such as Dolphinaris and Aquarium can be fundamental for this type of activity.
Get Cancun Hotel Day-Pass
Cancun Mayan Ruins
Visit the most popular restaurants in Cancun.
Go skydiving in Cancun.
Go paddle boating in Cancun.
Take a tour in Cancun.
Tips for visiting the beaches
During your visit, do not forget to use sunscreen, and if you are traveling with children, remember that there should always be an adult responsible for them. If you plan to eat on the beach, whether you bring your food or buy it at one of the beach restaurants or hotels, always remember to take your garbage with you.
What to do near Cancun
Near Cancun, you will find several places to visit that you will love to write down for your next trip. The best places to visit near Cancun are:
Tulum
Playa del Carmen
Chichen Itza
Xochimilco
Las Coloradas
Mérida
Akumal
Holbox
Isla Mujeres
Tips for traveling to Cancun
In Cancun, you will find endless opportunities for activities. It is a fact that this city is not only famous for its nightlife and beach activities, and that is why we advise you to take into account your transportation, your lodging, and the city's travel restrictions to make your trip comfortable and pleasant.
Transportation in Cancun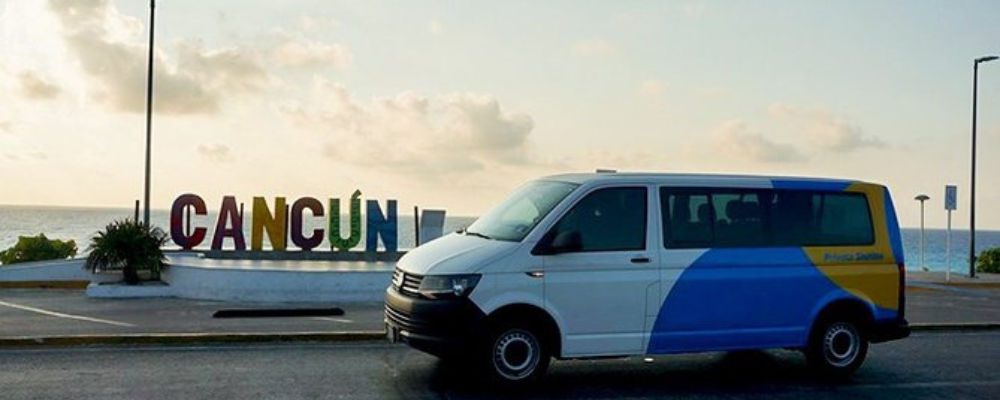 Transferring to Cancun Airport is easy; however, we recommend you to book your transportation service in advance so that when you arrive, you have a team ready to take you to your hotel, Airbnb, or any destination in or out of Cancun.
Hotels in Cancun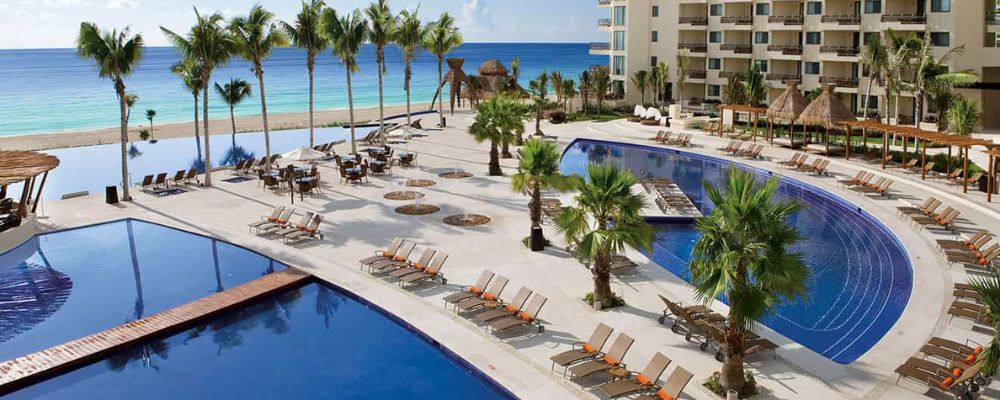 To stay in Cancun, you don't need thousands of pesos from all over the world; although prices can be exaggerated during vacation seasons, you can also find many offers during low seasons. We recommend you take advantage of these dates to travel and make your experience much more pleasant.
Suppose you plan to travel from December to February. In that case, we recommend you book your room or rooms in advance, as hotels receive an impressive number of visitors every month and can reach 100% occupancy for weeks at a time.
Another good option to stay in Cancun is Airbnb, villas, and Hostels (this last one is only recommended if you are traveling alone).
Cancun Travel Restrictions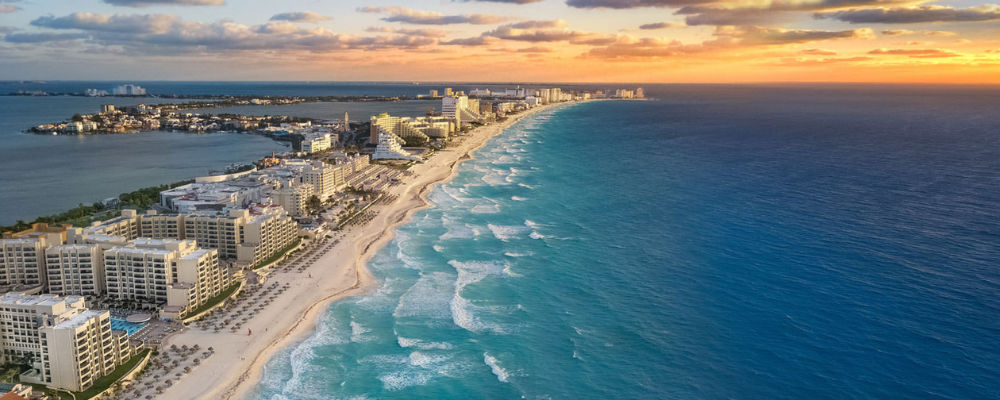 The restrictions for travel to Cancun are really few; you will only need to have a permit or passport to enter the city (if you are a foreigner).
You will need to complete a health and identification questionnaire before you enter Cancun. If you have symptoms of coronavirus, you will need to wait for a rapid test by government health officials.