Home / blog / xcaret-park-cancun
Complete Guide to Visit Xcaret 2023
All about Xcaret, the largest natural park in Cancun, and the Riviera Maya, where you can find fun for the whole family. Enjoy an all-inclusive stay. Information about Xcaret. Schedules. Prices. Recommendations.

Christian,
2022-03-08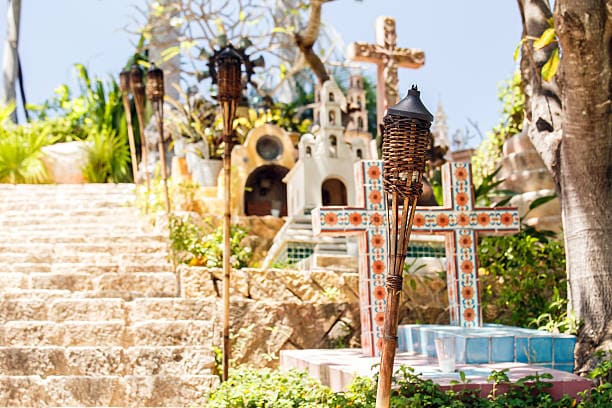 One of the best hotels in Cancun and the Riviera Maya is undoubtedly the Xcaret hotel. Besides being able to enjoy a beautifully themed water park full of beautiful attractions, you can find subway rivers and zip lines, sea and land buffets, beautiful cenotes, and more. But what could be better than waking up every day in a beautiful resort surrounded by nature in front of the sea?
In Xcaret, you will undoubtedly find diverse scenarios worthy of a picture in your networks. With uncovered cenotes, extreme activities, natural pools, and more, Xcaret Resort and parks will have it all to pamper you during your vacation in the Riviera.
Enjoy a little bit of Mayan folklore and culture while being amazed by an incredible view of nature and freedom that will allow you to admire the landscape and the Mayan jungle like never before.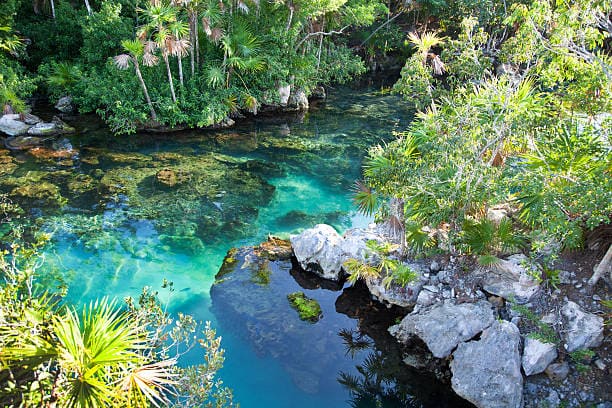 EVERYTHING YOU NEED TO KNOW ABOUT XCARET
Xcaret is an aquatic theme park that has existed since 1990 and has become one of the main references for those who decide to visit Cancun or the Riviera Maya.
Some people even visit Cancun with the primary purpose of visiting this beautiful park and its facilities.
Xcaret was known for being a port for merchandise since it is an extension of the Caribbean Sea that houses hundreds of species protected until today, and you can enjoy it now!
Don't miss the Chaac territory, the Mayan god of water, and enjoy a snorkel tour through the beautiful Caribbean Sea and cenotes. Discover the beautiful subway rivers, the natural pool area overlooking the sea, and a beautiful lagoon. The little ones can also enjoy the children's area. In addition, they can enjoy cenotes with shallow depths and shallow pools with the necessary measures for their fun and safety.
ENJOY MEXICAN CULTURE!
Xcaret Mexico Espectacular is one of the experiences you should not miss during your visit to the park. Also, meet the iconic Papantla flyers and the Mayan dances, an experience that will give you goosebumps. Also, in the park, you will find the Museum of Mexican Popular Art and the Bridge to Paradise. Two places where you will not be able to stop taking pictures.
Hacienda Henequenera is another site you can't miss during your visit. Here you can learn all about the process of products made with sisal, one of the most used materials in ancient times.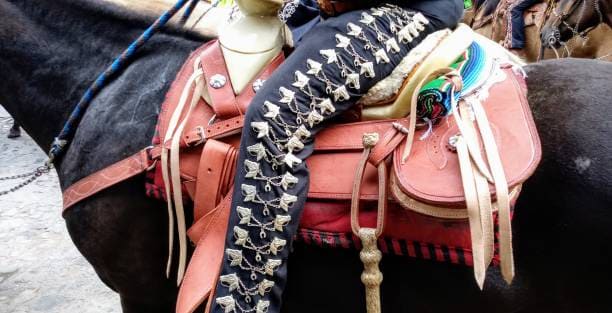 BEFORE TRAVELING TO XCARET YOU SHOULD KNOW THAT
Xcaret is a big water park, even the resort is, so if you plan to bring small children you will need to keep them under supervision for their safety.
You should also know that most of the hiking tours are outdoors, so bringing a repellent and biodegradable sunscreen is a must.
Another thing you should take into account is the time of the walk through the park because if you take small children with you, they will surely be hungry during the tour. It is advisable to have breakfast or get a buffet lunch package at the park.
During many of the activities the park provides life jackets and snorkel equipment, you must request it when you enter the park.
Inside the park, there are lockers where you can store your belongings. The park will give you a key to safeguard your belongings.
Remember that being one of the largest attractions in Cancun and the Riviera Maya, the entrances can get crowded, so it is preferable to arrive early to avoid crowds.
During your tour, you will encounter macaws and other animals, which are strictly forbidden to feed.
HOW TO GET TO XCARET
From Cancun
Whether you decide to travel from your hotel or resort, getting to Xcaret from Cancun is really easy. The most used transportation to travel from Cancun to Xcaret is the Private Transportation from Cancun to Xcaret or the Collective Transportation. Also, you can travel to the Xcaret Park or Xcaret Resort with up to ten other people.
Xcaret is located 45 minutes or 1 hour from Cancun, so you should take this time into account if you plan to enjoy your stay at the park entirely.
Another way to get to Xcaret is to rent a car in Cancun; this will help you move around the city, the Riviera Maya, and even get to and from the park without worries.
From Playa del Carmen
Xcaret is close to Playa del Carmen, so getting to or from the park should not be an inconvenience for you or those accompanying you.
The most used transportation is the Private Transportation from Playa del Carmen to Xcaret or the Taxi Playa del Carmen.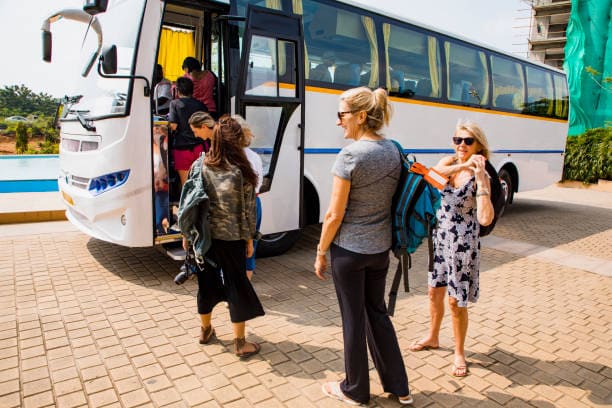 WHICH INCLUDES A PASS TO XCARET
The all-inclusive Xcaret pass offers a buffet at the facilities and a guided tour of the park. You can also find 4 international food restaurants with the distinctive H, which means that all food has been prepared with the necessary hygiene measures.
You can also access any of the bars within the facilities, as long as you are of legal age.
Please note: several cafeterias inside the park offer a la carte service; however, this is outside the all-inclusive. Of course, it has an extra cost. So buy your tickets to Xcaret today!
XCARET TICKETS AND PRICES
To begin with, you should know that there are different types of tickets at Xcaret, which are: Xcaret Basic
This type of ticket includes most activities inside the park, the use of hammocks, restrooms, lockers, and life jackets.
The price of the Basic Xcaret ticket is $2,419.78 MXN ($119 USD).
Xcaret Plus
This type of ticket includes the same activities as the basic ticket, but with the following additional activities: Buffet + private bathrooms + snorkeling equipment.
The price of the Xcaret Plus ticket is $3,299.78 MXN ($162 USD).
Xcaret Total
This ticket offers all the activities and services inside the park plus any you wish to add, such as swimming with sharks parachute jumping, among others.
The price of the total Xcaret ticket is $3,432 MXN ($169 USD).
Xcaret de Noche
Includes seasonal night shows
The price of the Xcaret Night ticket is $1,979.78 MXN ($97 USD).
Extra: you should know that you will be able to add a photo pass to get all the pictures you want to take in the park in all the modalities.
All prices updated to 2022.
ACTIVITIES FOR THE WHOLE FAMILY
Xcaret is the ideal place to visit regardless of your type of trip. In this park, you can enter alone, as a couple or with your family. Remember to keep your precautions and be careful at the park, all this for your safety.
Among the activities you can do in Xcaret is swimming with sharks, a recreational activity for children and adults. Also, in Xcaret, you will find water slides where the whole family can have fun (although it is recommended not to go to this attraction if you are over 60 years old or if you suffer from cardiovascular diseases).
If you decide to eat inside the park, remember a buffet ideal for all tastes. This way, you won't have to worry about food during your ride, and you can continue enjoying the park's activities with a little more energy.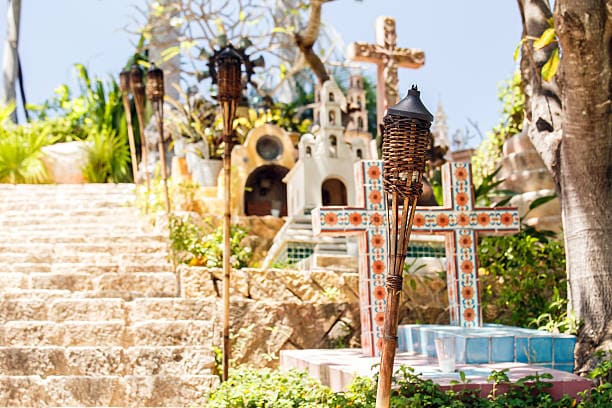 TIPS TO VISIT XCARET
Plan your trip in advance

Buy your tickets in advance

Arrive early at the park

Bring towels and a change of clothes

Bring a backpack with what you need

Use biodegradable sunscreen

Bring a portable battery, so you don't run out of power.

Bring a waterproof case for your phone or camera.

Take into account the schedules of each event or attraction.

Remember that you will be in contact with nature. Take your precautions.
FREQUENTLY ASKED QUESTIONS BEFORE TRAVELING TO XCARET
Where is Xcaret located?
Xcaret is located in Quintana Roo on the Chetumal-Pto Juarez Highway Kilometer 282.
The distance from Cancun International Airport to Xcaret is 74 Km, approximately one hour's drive.
Travel time from Playa del Carmen to Xcaret is 15 minutes.
What are the opening hours of Xcaret Park?
Xcaret operates from 8:30 am to 10:30 pm, including holidays and weekends.
What activities are there in Xcaret?
In Xcaret, you will be able to perform the following activities
Jump the Tyrolean traverse

Visit the Aviary and Butterfly Farm

Swim in Caverns

Walk the trails in the Jungle

Enjoy the Toboggans

Visit the Henequen hacienda

Snorkel in the coral reef

Visit the Mexican Folk Art Museum and the Mayan Village

Climb the scenic tower of the park

Enjoy live shows such as dance and charreria (Mexican charreria)

Witness the Mexico Espectacular show
Following activities must be booked at least 48 hours before you visit the park:
Snorkel, Swim with sharks or rays, Parachute, Boat ride, Spa, and Dinner with wine pairing.
Is it safe to visit Xcaret with children?
Visiting Xcaret does not limit you in any aspect because all the activities are ideal for people of all ages. If you want to take the little ones with you, remember that there are splash pads, sandboxes, and all kinds of safe activities for their age and size.
What to do in Xcaret at night?
At night Xcaret offers shows and cultural spectacles that you can't miss during your visit to the park. The Xcaret Night Show is undoubtedly one of the best you will ever witness and is not to be missed.