Cancun Airport
Cancun Airport Hotels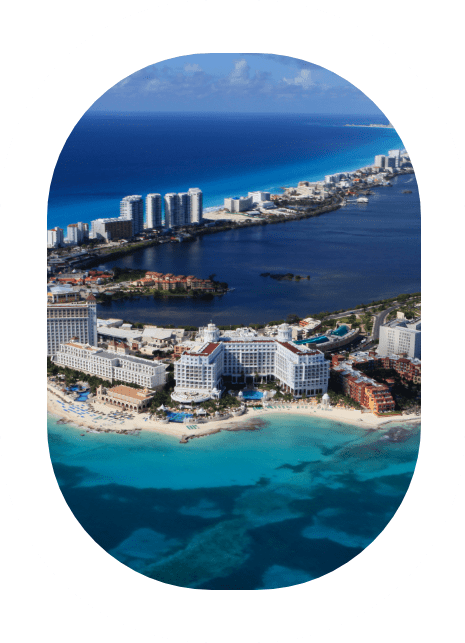 The best hotels
Find the best hotel in Cancun & Riviera Maya
Enjoy the whole atmosphere in Cancun and the Riviera Maya in an all-inclusive hotel with incredible views of the Mexican Caribbean and first class restaurants to have a quiet evening. The perfect option to get away for a while and have a new experience.
Whether you decide to stay in the hotel zone or near the beach, the city has different entertainment choices that you can enjoy like Plaza Las Americas or Plaza La Isla. It doesn't matter if you are staying for a long vacation or just a weekend getaway, Cancun hotels range can vary according to seasons and availability.
That's why it is recommended to book your hotel in advance to get a below-average price. High season is considered from December to April, so if you are planning to go visit Quintana Roo during those months, book your room at least 1 month before departure. To make the work easier, you can find all the all-inclusive and big chains hotels and choose the best for your needs.
Top attractions in Cancún
Popular destinations
The best hotels near Cancun Airport
Find all the hotels near Cancun Airport, so you can enjoy the best amenities that Cancun and the Riviera Maya have to offer without going far from Cancun Airport.
Get to know the experience of other travellers