Cancun Airport / Tours and Excursions / Tour 4x1 Visit Tulum & Coba Mayan Ruins, Cenote & visit to Playa del Carmen from Riviera Maya
4x1 CLASICO.(PRIMERA CLASE)
Tour 4x1 Visit Tulum & Coba Mayan Ruins, Cenote & visit to Playa del Carmen from Riviera Maya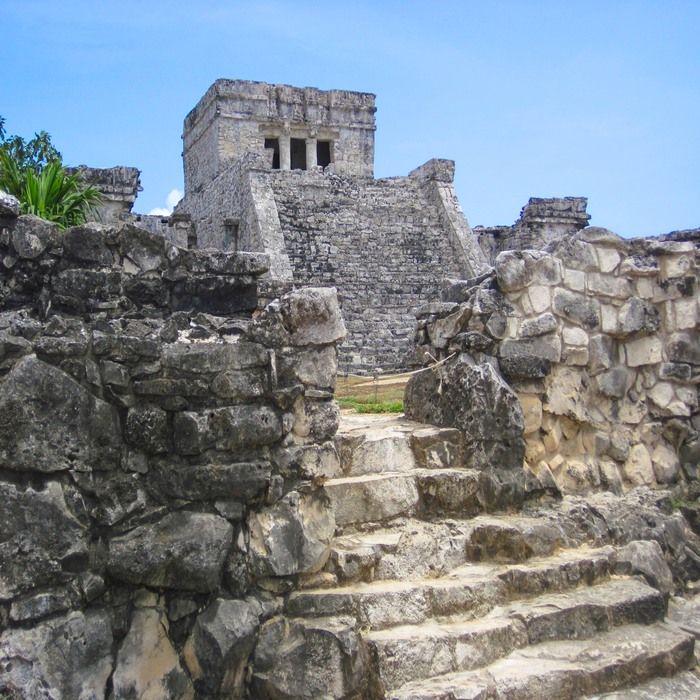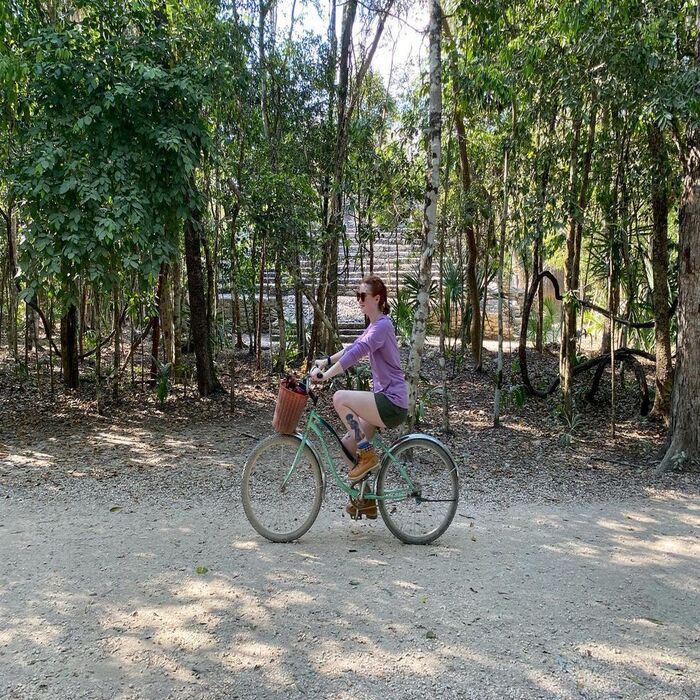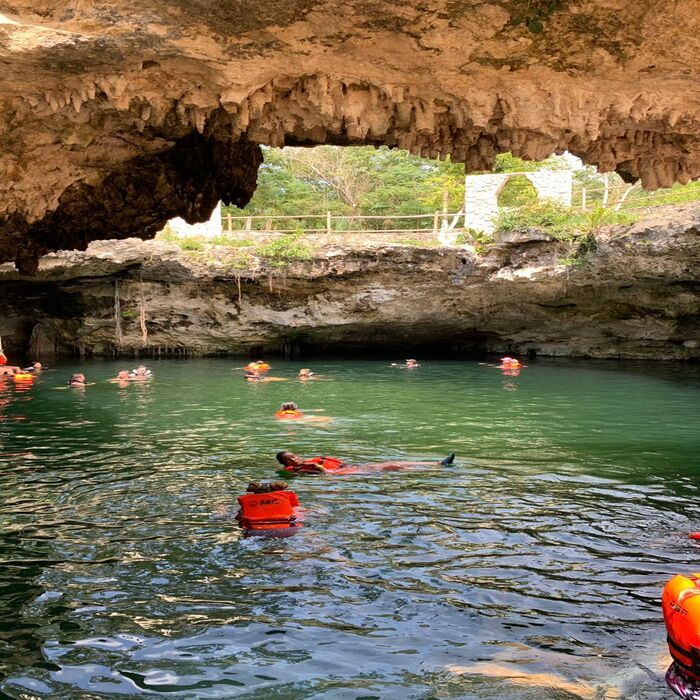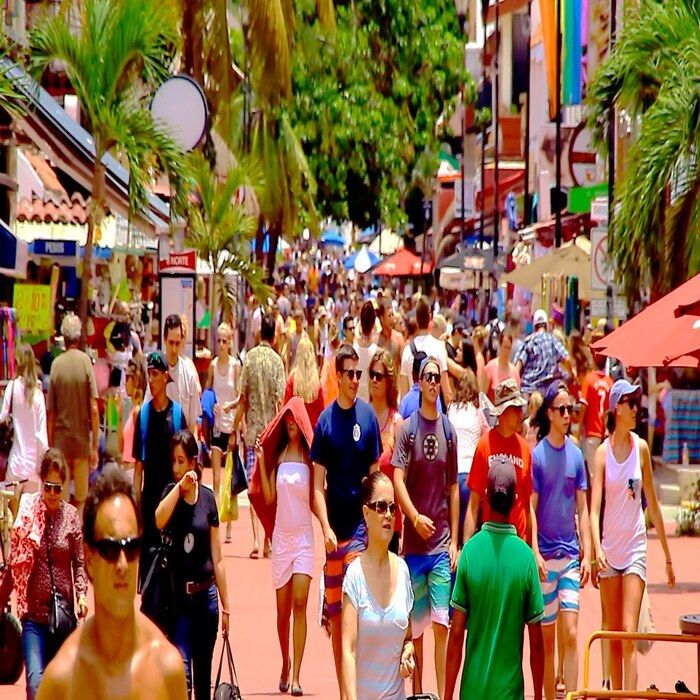 Overview
Visit the ruins of Tulum and Coba, swim in a cenote, and have the opportunity to walk through the most emblematic streets of Playa del Carmen.
Visit Coba, one of the largest Mayan cities of the Classic Period. There, you can climb Nohoch Mul, the tallest pyramid in Yucatan, and learn about the history of this archaeological site and how the people used to live.
After admiring the views, take a break at Cenote Choo-Ha and beat the heat with a refreshing swim. Then we are ready to enjoy an incredible Mexican buffet lunch.
Experience in relative solitude one of Mexico's most famous Mayan sites, which served as a port to the Caribbean Sea. As you admire Tulum's breathtaking surroundings and soak in the ancient majesty, learn about its history and enjoy the personalized attention of your certified professional guide.
To end the trip, visit Playa del Carmen, on the Caribbean coast, and have free time to stroll through its pedestrian streets, enjoying its unique atmosphere and designer and artisan stores.
About this activity
Round Trip Transportation
Check Availability
No tour available for this date and pax selected
Experience
---
Full description
The ancient majesty of Tulum is best appreciated early in the morning when temperatures are cooler and crowds are minimal. Enhance your experience of the ruins on this tour, which includes round-trip transportation from Cancun and Riviera Maya. Ideal for history buffs, this tour includes a guided visit with an archaeologist, guaranteed to bring Tulum's Mayan history to life.
---
Includes
Round Trip Transportation
Bilingue guide
---
Not suitable for
Drinks on board the bus, nor in the restaurant
Life jacket in cenote
Triciclos o bicicletas en Z.A. de Coba.
Taxes in archaeological zones, MXN$100 in Coba and MXN$60 in Tulum, only payment in cash mexican pesos (no cards/no usd/no foreign currencies).
---
Precautions
Free time in Playa del Carmen is not included if departing from the Riviera Maya.
Not recommended for customers with medical conditions
Take into consideration that the estimated time of this activity is from 9 hrs without transportation time, (Total time will depend on the itinerary of the day and your hotel location)
Important information
What to bring
Bring a hat, sunglasses, drinks and sunscreen.
Know before you go
Taxes will be played at the moment of take transportation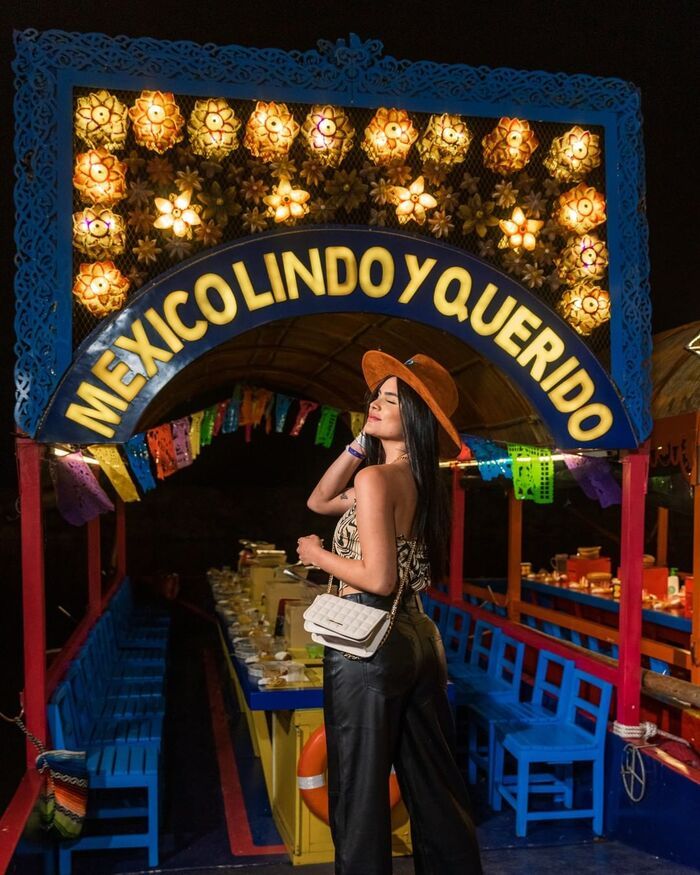 Xoximilco Park Tickets