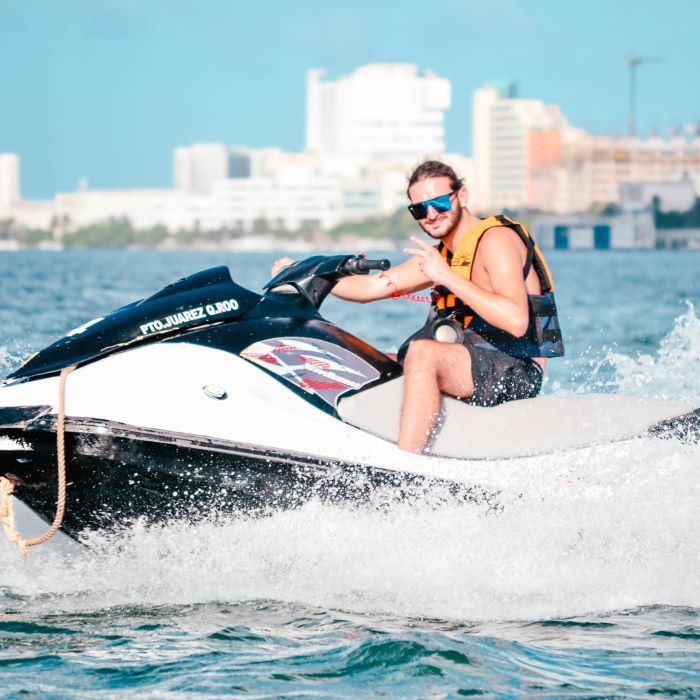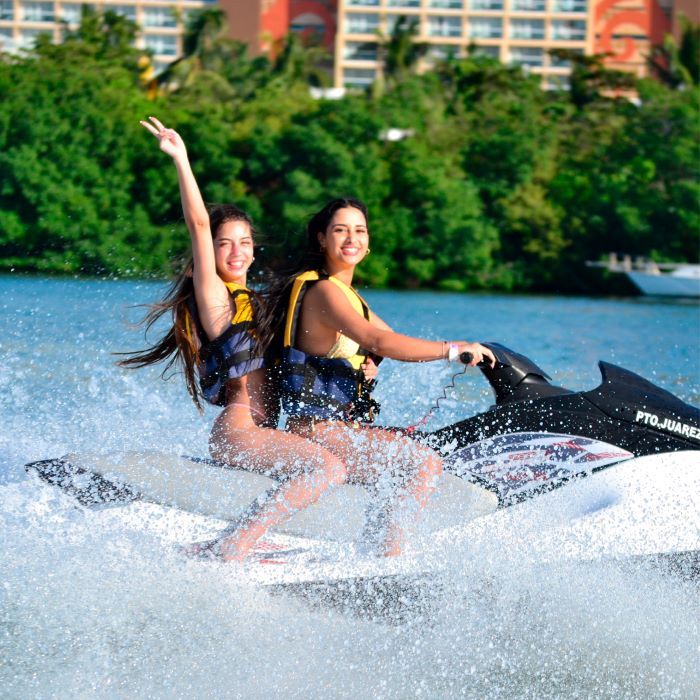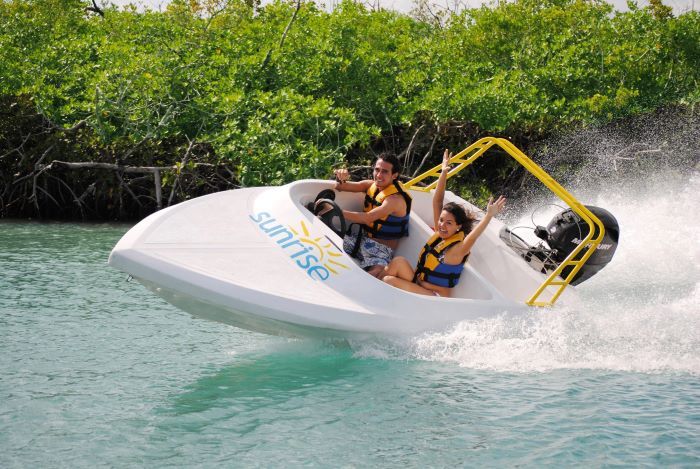 Overview
Enjoy this combo full of adrenaline, it consists of making a guided journey in a two-seater boat, through the Nichupte lagoon and mangrove area Visiting the national marine park, where for 40 minutes they will do surface diving (snorkel) in the reefs Nizuc or Lemons.
After this Drive your own Jet Ski that will take you at speed through the Nichupte lagoon.
Finishing Fly over the water and enjoy something different and exciting like our FLYBOARD one of the new trends in water sports. It consists of a propeller on your legs connected directly to a wave runner which will give you the impulse up to a maximum height of 10 meters, as soon as you find your balance you will be able to appreciate the entire Nichupte lagoon.
Specifications:
Duration: 3 Hours. (Flyboard 15 min., Wave Runner 30 Min. and Jungle Tour 2Hrs. 15 min.)
Dock tax: $15.00 usd per person.
Departure times:
9:00 a.m., 11:00 a.m., 1:00 p.m., 3:00 p.m.
About this activity
Safety equipment (life jacket & helmet).
Specialized bilingual pilot.
Experience
Highlights
Discover a totally different water sport.
Stop dreaming and start flying on your flyboard.
---
Full description
If you like adrenaline, enjoy the most popular water activities in cancun, discover the jungle tour, ride a Wave Runner and fly in our flyboard.
---
Includes
Guided Flyboard session.
Safety equipment (life jacket & helmet).
Specialized bilingual pilot.
waverunner.
---
Not suitable for
Dock fee.
Tips
Photos & videos.
Transportation.
---
Precautions
If you have back, neck, joint or muscular problems or if you are pregnant, you should carefully consider whether to participate.
Important information
What to bring
Biodegradable sunscreen
Cash.
Comfortable clothes & shoes.
Passport or ID card.
Swimwear.
Towel.
Know before you go
While participating in the activity, you cannot bring cameras of any kind, drones, or valuables things.
This tours are not recommended for people with severe physical or motor disabilities, heart problems, women with risky pregnancies and people under the influence of alcohol or drugs.
Snorkeling gear.
Xoximilco