5 Free or Cheap Things to Do in Cancun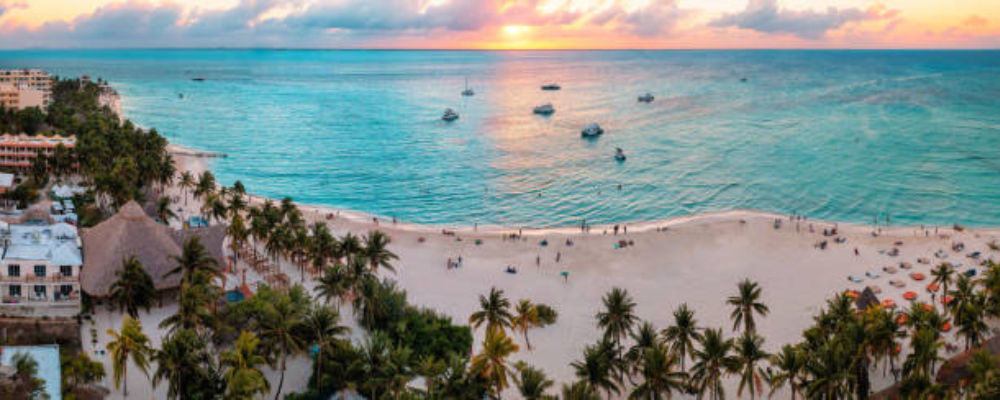 Cancun is a destination that everyone has heard of, and which many people dream of visiting at least once in their lifetime. However, many travelers believe that this is a destination only suitable for those who have a large budget to stay in luxury hotels and venture into the Riviera Maya.
Fortunately, this is not the case, since if you organize your trip to Cancun properly, you can travel to Cancun on a budget and still enjoy your vacation in this destination with many amenities at the best price.
It is true that Cancun is known as the paradise of all-inclusive hotels, however, nowadays the hotel industry has diversified so much that you can find very good lodging options on a budget.
Here is a small guide on how to travel cheaply to this spectacular destination like Cancun. Don't miss the best recommendations for lodging, travel and things to do in Cancun on a budget.
How to get to Cancun?
If you are traveling from CDMX, you can take a direct flight to Cancun International Airport, with an approximate duration of two hours. Keep in mind that if you buy your ticket in advance and with flexible dates you are more likely to find good prices.
Cancun Airport has direct flights to and from several cities in South America, North America and Europe, so it is important to find out if it is more convenient to fly direct to Cancun or make a stopover in CDMX.
Where to stay in Cancun on a budget?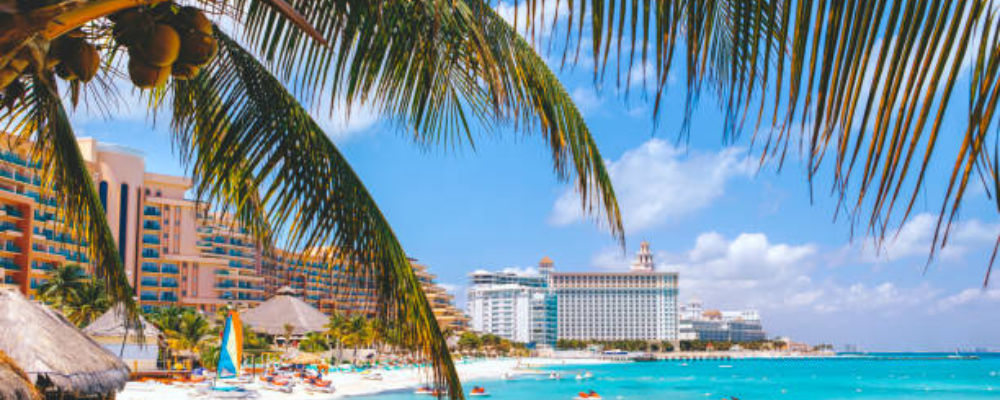 The best option is to stay in the Cancun Hotel Zone, this is the best option by far, both for safety and for the benefits you can get out of your trip. The Hotel Zone is the area where all the hotels, tourist services and most of Cancun's beaches are located. This zone corresponds to a narrow strip of land 23 km long between the Caribbean Sea and the Nichupté Lagoon.
Most of the hotels in this area are all-inclusive and quite luxurious, so they tend to have somewhat high rates. However, don't worry, the Hotel Zone also has some more economical lodging options, such as:
Aquamarina Beach Hotel Cancun (From $1713 MXN per night).
Selina Cancun Hotel Zone (From $792 MXN per night).
Hotel Imperial Laguna Faranda Cancun (From $858 MXN per night).
Hotel Inn Cancun (From $476 MXN per night).
How to get from the Airport to the Hotel Zone?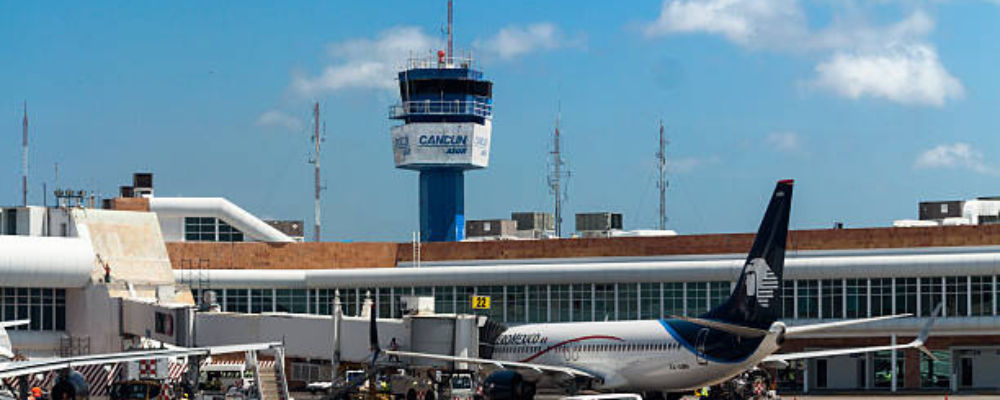 The cheapest way to get from the Airport to your hotel in the Cancun Hotel Zone is to take a bus from the airport to the Cancun bus terminal and then a shuttle bus to the Hotel Zone.
From the airport to the bus terminal it is convenient to take an ADO bus, which costs 90 MXN (5 USD) per trip. Departures are every 15-30 minutes and you can buy the ticket directly at the airport. The trip to the terminal takes approximately 30 minutes. This bus will drop you off at the Cancun Centro terminal, and you will have to look for a second transportation option to get to the Hotel Zone, as ADO buses do not have direct trips to the Hotel Zone.
It is best to book a Cancun Private Transportation service, which will pick you up from the airport and take you directly to your hotel in the Cancun Hotel Zone. There are many private transportation companies in Cancun with excellent prices that will help you stay within your travel budget.
What to do in Cancun on a budget?
The truth is that Cancun is a destination where there are several activities that can be done for free or quite cheap. Here are some of them:
1- Go to the beaches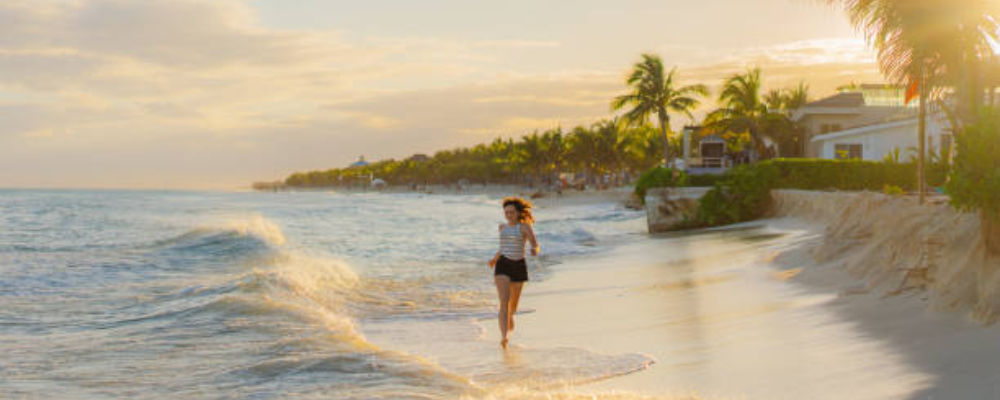 Although this is an obvious activity, it is undoubtedly one of the best things to do in Cancun. You can simply settle down on one of its many beaches to relax and have a good time without spending anything.
You should know that in Mexico all beaches are public, so you don't have to pay to enter any of them. Some of the beaches you can go to in Cancun are: Playa Langosta, Playa Caracol, Playa Chac Mool, Playa Marlín, Playa Delfines, among others.
2- Visit the archaeological sites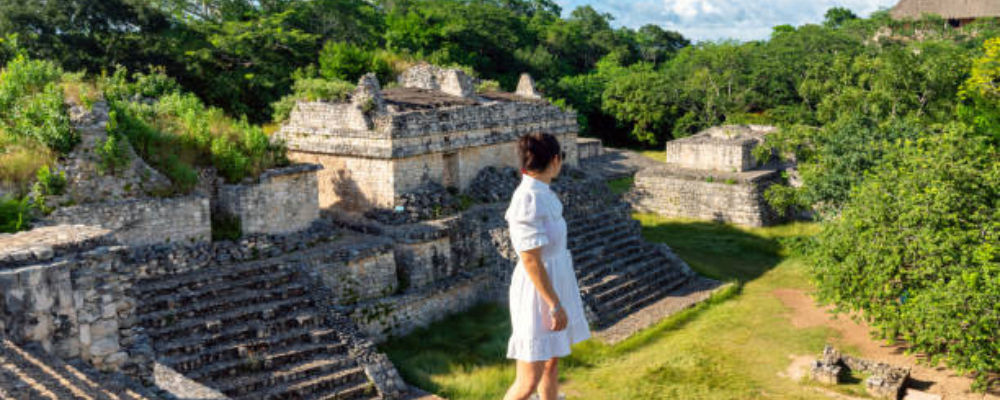 Near Cancun there are several archaeological sites to visit. Undoubtedly the best known is Chichen Itza; however, in the Riviera Maya there are also other ruins, such as Tulum and Coba, which are worth visiting. Although it is more convenient to go on an excursion, going on your own will be more economical.
3- Stroll along the Kukulcan Boulevard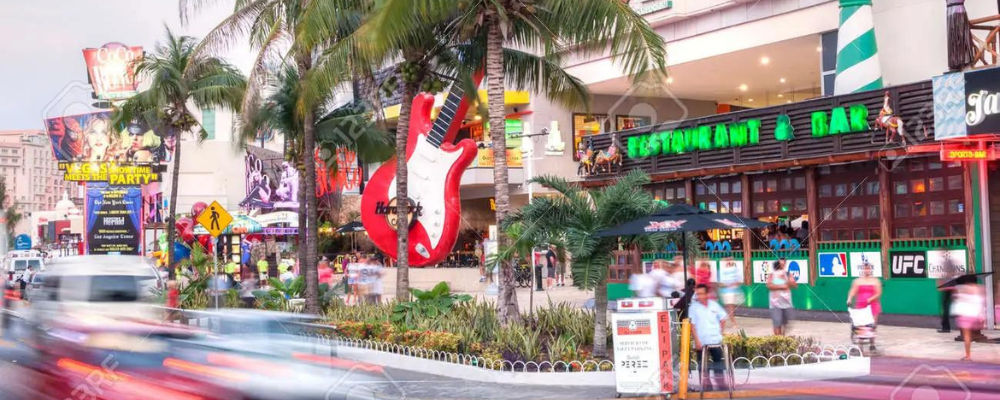 There is nothing more fun than going for a walk in the downtown area of Kukulcan Boulevard, especially at night, as it is a very lively place where you can see lots of lights, colors, dancers and music.
In the area where the party is concentrated on Kukulkan Boulevard you will see several emblematic places, such as the famous Coco Bongo, which is well known for its nightly shows.
Although the streets of the boulevard may seem crazy, the truth is that it is a very safe place with a great atmosphere.
4- Visit La Isla Shopping Village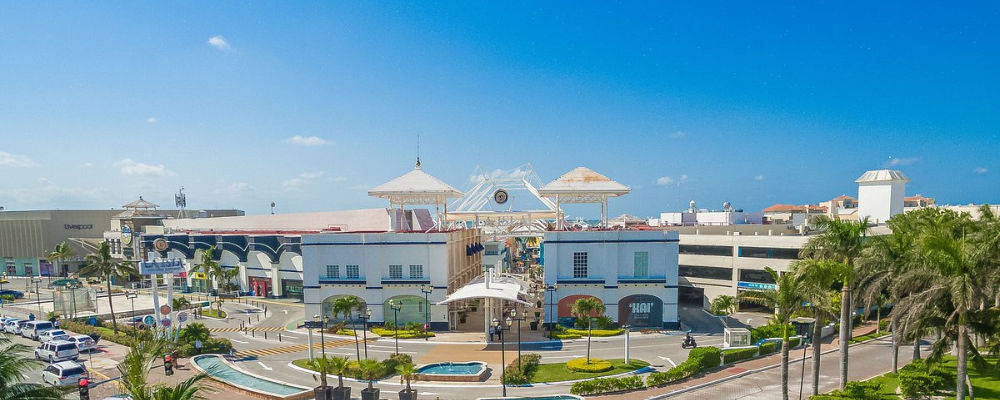 You can have a great time strolling around the famous La Isla Shopping Village, where you can enjoy the views of the Nichupté Lagoon. In this particular shopping mall you will find several canals and a pier with beautiful views of the lagoon.
On the pier there are several shops selling food and drinks at not so high prices. If you have more budget you can also go to the interactive aquarium to swim with dolphins or sharks, or take a boat ride through the canals of the mall or ride the Ferris wheel.
5- Go to Punta Cancun Lighthouse
The Punta Cancun Lighthouse has one of the best views and beaches in Cancun. The place is very beautiful and has a very quiet beach. If you dare to visit this place it is advisable to wear water shoes so you don't slip or hurt your feet. Another recommendation is to bring water and food, as there is no place nearby to buy them.
Don't miss our last post Top Things to Do in Cancun (The ultimate list) to learn more about what this wonderful destination has for you.