Best Shopping Malls in Cancun
Visiting Cancun soon, and you love shopping? Well, you are in luck, because in Cancun you will find incredible shopping malls and the best entertainment for all ages.
Cancun: Plazas and Shopping malls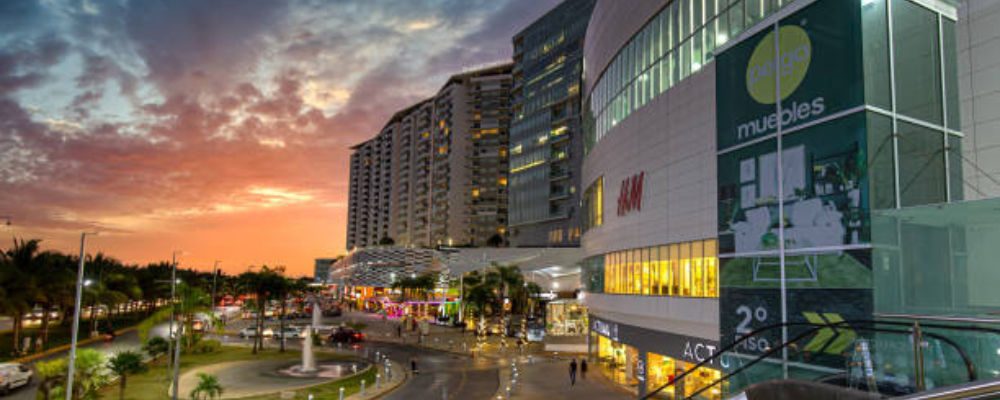 Whether you are staying in the Hotel Zone or Downtown Cancun, anywhere in this wonderful destination, you will find fantastic shopping malls with stores of national and international recognized brands.
Cancun has shopping malls in the Hotel Zone and Downtown. The shopping malls in Cancun Hotel Zone generally have great aesthetics and architecture, both inside and out.
Cancun Hotel Zone Shopping Malls
La Isla Shopping Village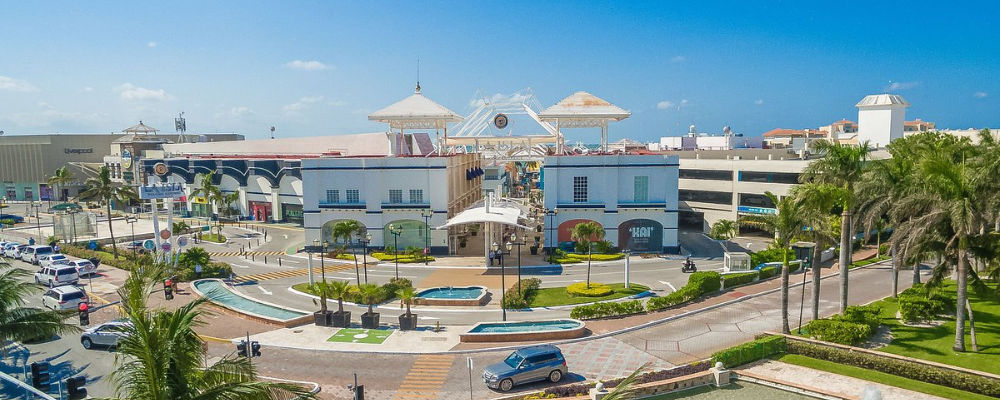 La Isla Shopping Village is located 12.5 km from the Cancun Hotel Zone and is one of the most attractive shopping malls in the city. It has more than 160 stores of regional, national and international brands. It also has famous restaurants and entertainment venues for the whole family.
A great attraction of this mall is the Interactive Aquarium, where the whole family can enjoy a dolphin show, swim with sharks, and admire the marine fauna of Cancun. It is also important to mention that the entire mall is surrounded by a system of canals connected to the Nichupte Lagoon, which you can admire from its small dock.
One of the advantages of this mall is its proximity to Playa Marlin, the Lorenzillos restaurant, several marinas, and the yacht club.
Plaza Kukulcan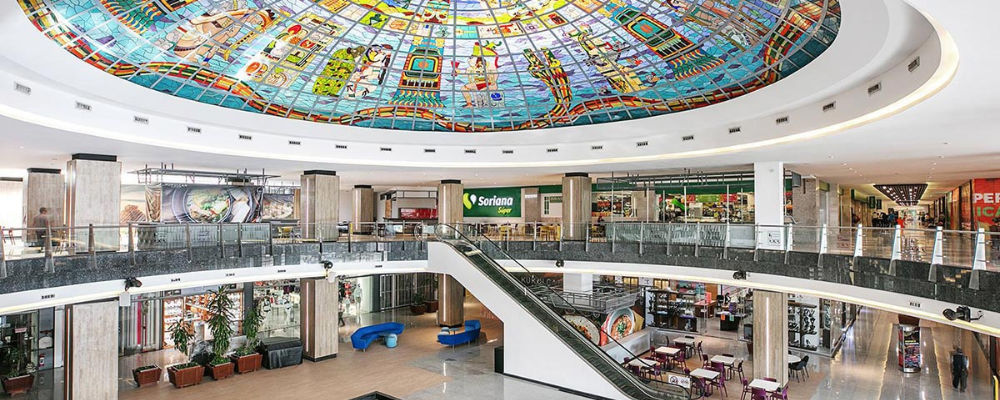 Plaza Kukulcan is located a few meters from Playa Marlin. In this plaza, you will find many stores of well-known brands such as Calvin Klein, Tommy Hilfiger, and Hugo Boss, among others.
Luxury Avenue Mall Cancun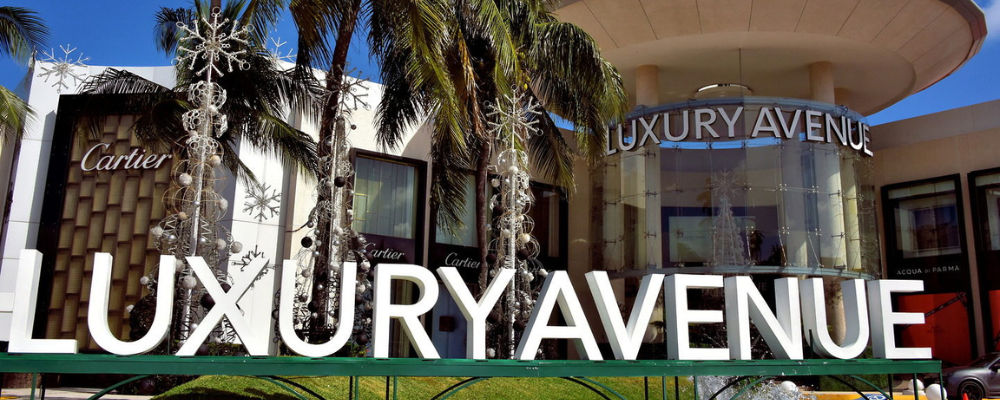 Luxury Avenue Mall Cancun can be described as luxury, glamour, and prestige; this beautiful mall is located in Cancun Hotel Zone at Km 13. It has a symbolic stained glass window 25 meters in diameter that honors the Mayan culture and fills the whole place with colors.
Exclusivity is the hallmark that distinguishes this mall. Here you will find the best in jewelry, accessories, and fashion.
Plaza Caracol Shopping Mall
With more than 25 years, Plaza Caracol is very characteristic of Cancun. It has more than 100 stores of distinguished brands such as Watch My Watch, Lacoste, Envy, and Diamonds International, among others.
Plaza Caracol is located at Km 8.5 of the Hotel Zone. Getting to the plaza is very easy; take a bus in the Hotel Zone, or if you prefer, you can use a Cancun Private Transportation service, especially if you plan to go shopping with the family and take a lot of products with you.
Marina Puerto Cancun Shopping Mall
Marina Puerto Cancun is the newest shopping mall in the city and is part of one of the rainiest residential areas. It features brand-name stores, restaurants, bars, an incredible view of the marina, movie theaters, playgrounds, and a unique architecture that sets it apart from other malls in Cancun.
Shopping Malls in Cancun Downtown
Plaza Las Americas Cancun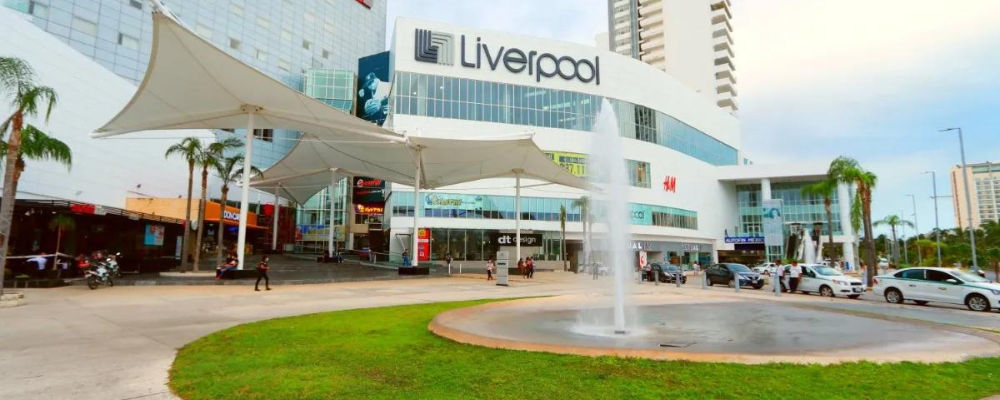 At Plaza Las Americas Cancun, you will find stores such as Sears, Sanborns, Cinepolis, MAC, and iShop. The fusion between Plaza Las Americas and Malecon Americas is perfect, with a selection of the best clothing brands, shoes, restaurants, and even entertainment for the whole family.
The schedule is Monday to Sunday from 10 am to 10 pm.
Plaza Bonita
Don't forget to visit the heart of Cancun while shopping for the best souvenirs for your loved ones. Plaza Bonita is a colorful plaza that will give you a taste of Mexico and its surroundings, always praising the Mayan culture with its customs and traditions.
Gran Plaza Cancun Shopping Mall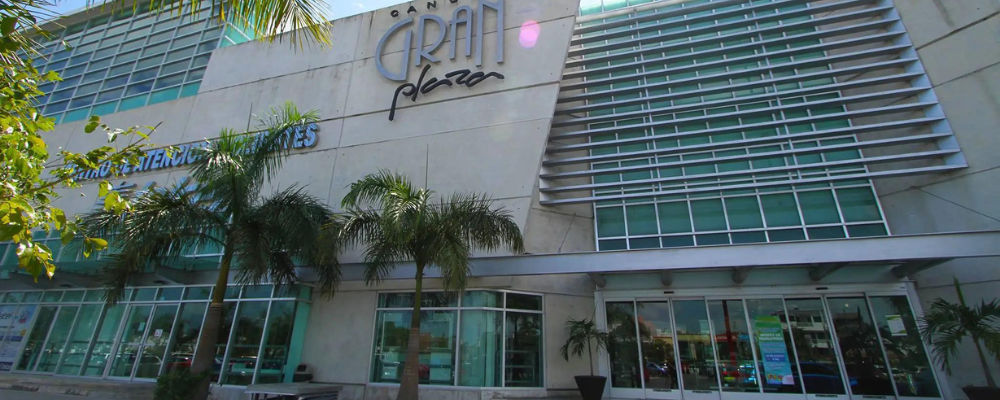 Gran Plaza Cancun is located in a prestigious area and strategically on one of the busiest avenues in the city, Nichupte Avenue. This is one of the main meeting points for both visitors and locals. You will find a movie theater, a 24-hour gym, restaurants, cafes, and various clothing and accessory stores here.
Plazas Outlet
Plazas Outlet is a small shopping mall in an urban area of Cancun, on Andres Quintana Roo Avenue. It is notable for having a 24-hour gym, movie theaters, restaurants, and brand-name stores.
Mercado 23
Mercado 23 is full of handmade crafts made by authentic Mayan artisans. You can find gold, silver, hammocks, clothing, shoes, seafood restaurants, and typical Yucatecan food here. Its hours are Monday through Saturday from 10 am to 8 pm and Sundays from 10 am to 6 pm.
Urban Center Cancun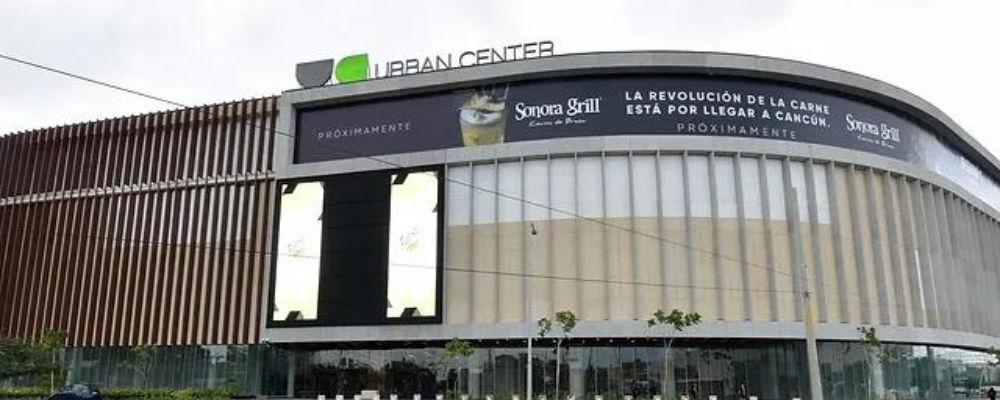 Urban Center Cancun is one of the newest in the city. It has 6 floors where you can find gyms, supermarkets, restaurants, pet stores, clothing, and more.
Don't miss our latest post Top Things to Do in Cancun (The ultimate list).