Home / blog / cancun-airport-transportation-to-hotel-riu-yucatan
Cancun Airport Transportation to Hotel Riu Yucatan
If you are planning to stay at Hotel Riu Yucatan on your next vacation and you are looking for the best transportation option from Cancun Airport, you have found the right post. Here is the information you need to know to book a smooth transfer, book your transfer with us now!

Manuel M.,
2023-11-17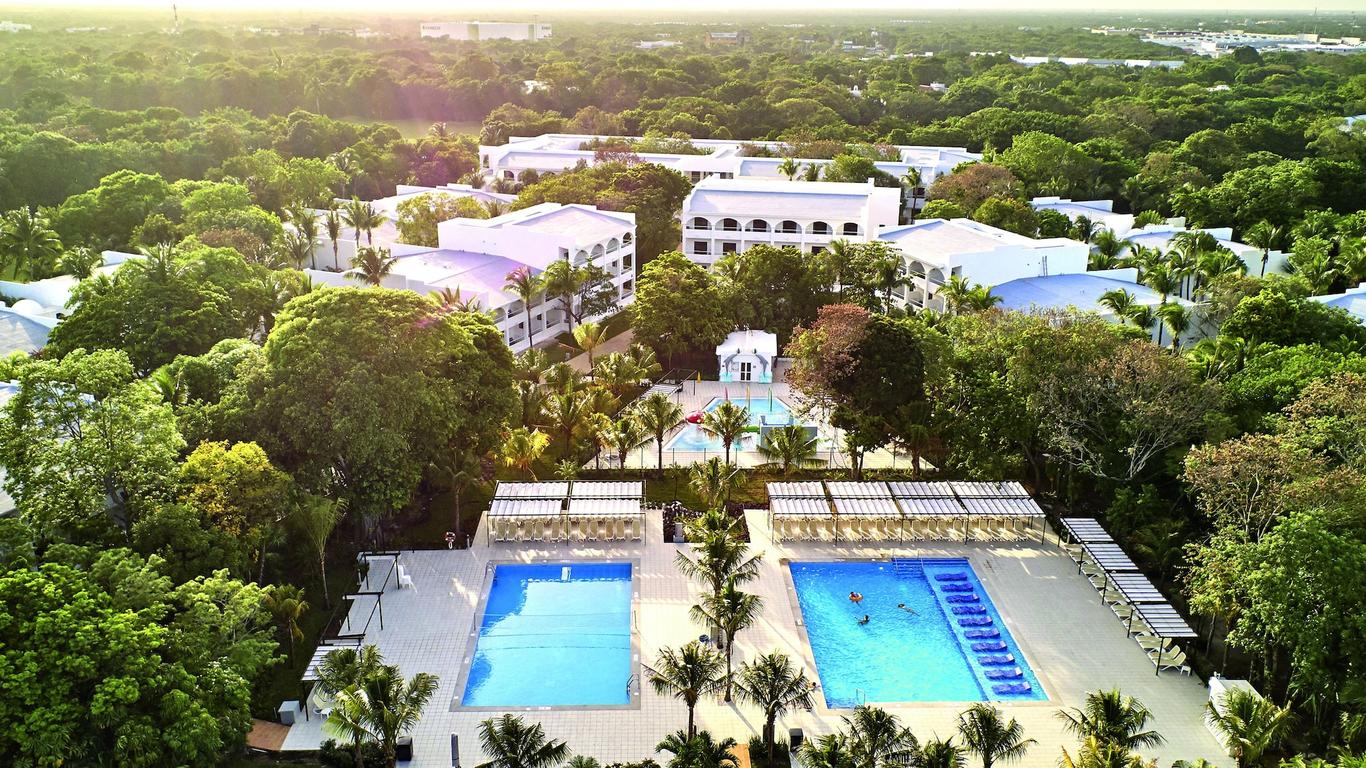 Cancun Airport to Hotel Riu Yucatan Hotel
Book a transfer to Hotel Riu Yucatan from Cancun International Airport. The resort offers a great selection of sports and activities led by the hotel's entertainers and with the entertainment program, every minute will be unique. Choose our transfer service to the Hotel Riu Yucatan and dedicate yourself only to enjoy your vacation.
Private Transportation from Cancun Airport to Hotel Riu Yucatan Hotel Cancun
Schedule and Information

Type of service

Airport to Hotel

Departure location

Cancun Airport

Arrival location

Hotel Riu Yucatan

Destination

Playa del Carmen

Price

from 69.99 USD

Transportation Time

1 hour approx.

Service Schedule

24h (by pre-booking)

Company in charge

eTransfers
Hotel Riu Yucatan
Located just 3 km from charming Playa del Carmen, Mexico, the Hotel Riu Yucatan is situated on the shores of a beach of turquoise waters and white sand, promising a pleasant and relaxing atmosphere.
With exclusive all-inclusive service, enjoy a carefree vacation at this hotel that provides access to excellent facilities, including three freshwater swimming pools, a solarium terrace, a fitness center and the complete Renova Spa wellness center, which offers a variety of treatments and massages in a Mexican-inspired setting.
Mexico's rich cuisine, known for its sophisticated flavors, is presented at its finest in the hotel's buffet restaurant and themed restaurants, where guests can indulge in exquisite menus and freshly prepared dishes.
Entertainment options are endless, with a wide range of sports and activities organized by expert entertainers. The resort offers activities such as table tennis, gymnastics, volleyball, and water sports such as catamaran, kayaking, bodyboarding and snorkeling on the beach. Evenings are filled with shows, live music and the option of enjoying the disco at Hotel Riu Tequila, where you can dance to the rhythm of the best sounds. The little ones can enjoy the exclusive RiuLand entertainment program, where they can participate in activities and crafts with other children.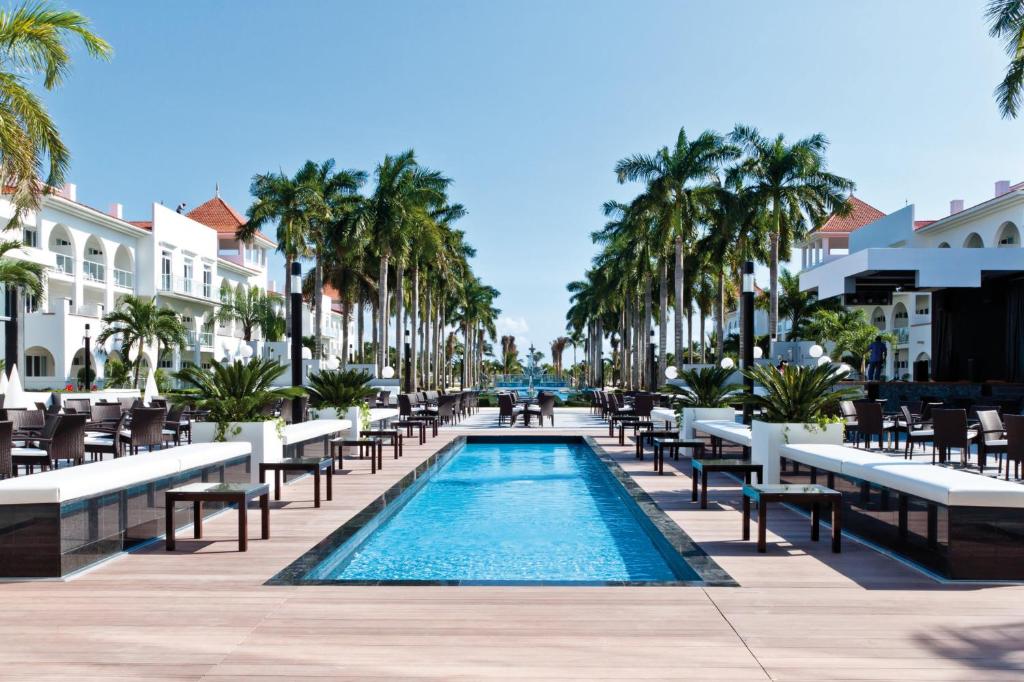 How far is Hotel Riu Yucatan from the Cancun Airport
The distance from Cancun Airport to the Hotel Riu Yucatan is approximately 59.8 kilometers. Travel time by car or bus is usually 55 minutes, depending on traffic conditions.
Private Transportation from Cancun Airport to the Hotel Riu Yucatan Hotel
The best option to get from Cancun Airport to Hotel Riu Yucatan is through a Private Transportation Service.
This option offers convenience, comfort, and reliability for your trip to the hotel. Private airport transfers provide a dedicated vehicle exclusively for you and your group, ensuring a personalized experience.
They are usually equipped with air conditioning and professional drivers familiar with the area. Arranged shuttle services are shared rides with other travelers but offer a convenient and efficient way to get to the hotel.
This option can be booked in advance through several trusted transportation providers, allowing you to start your vacation smoothly and with peace of mind. With Cancun Airport, you can book transportation from the airport to the Hotel Riu Yucatan Cancun