Home / blog / cancun-transportation-to-hotel-zone
Adventure
Beaches
Cenotes
Gastronomy
Nightlife
How to get from Cancun Airport to Hotel Zone
Cancun is a unique destination with thousands of tourist attractions and beautiful beaches on the Caribbean Sea. Start planning your trip and find out how to get around the city without any difficulties or inconveniences. 

Cancun Airport,
2022-01-03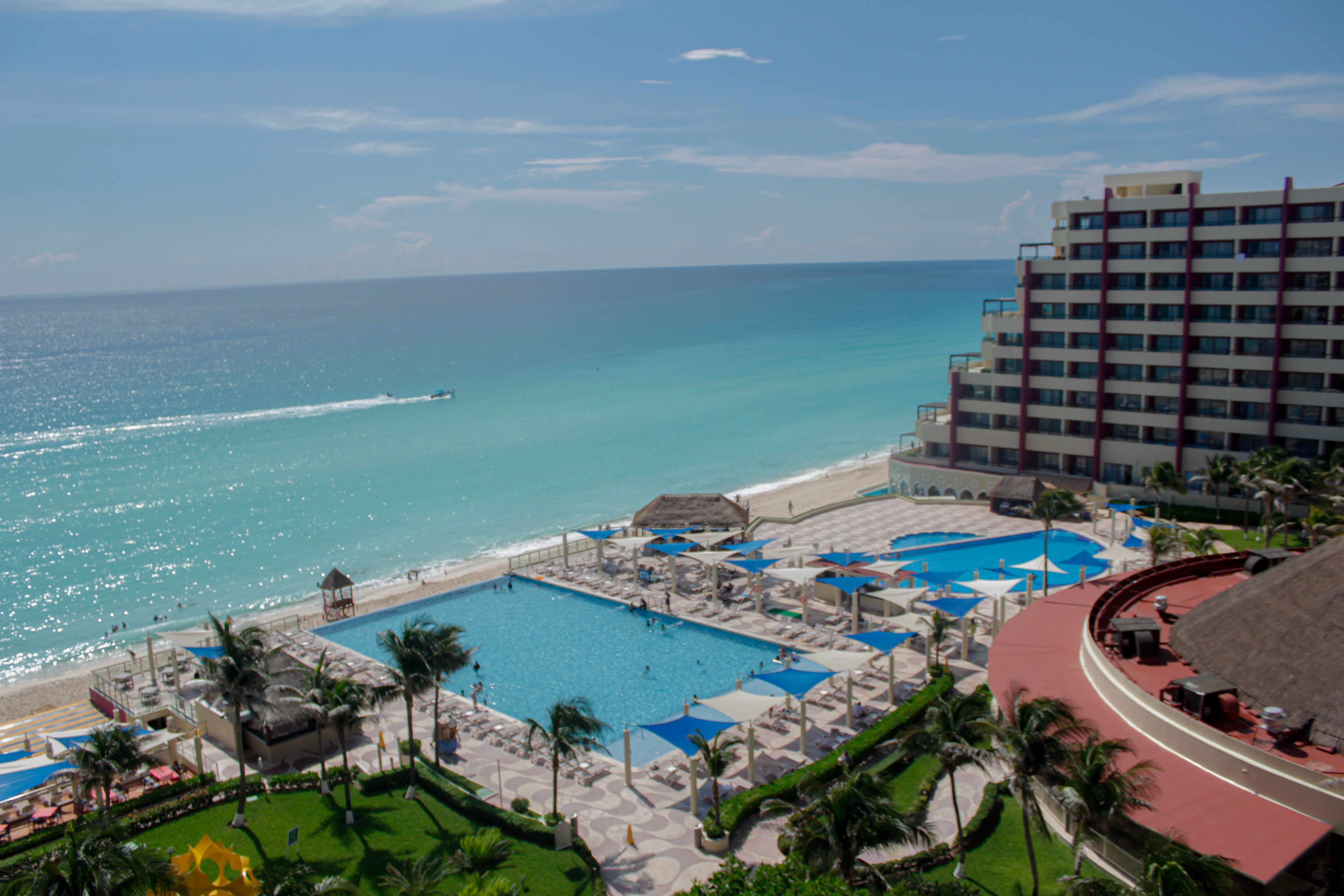 Cancun is a one of a kind destination that every year receive thousands of tourist that are looking for an adventure and a relaxed time in the beautiful beaches of the Caribbean Sea. It is located in the state of Quintana Roo and belongs to the municipality of Benito Juárez. Due to its favorable location and tropical weather the whole year, it is one of the most visited destinations in Mexico.
The city has plenty of attractions that can be difficult to choose just one of them, with more than 750,000 inhabitants, it is a multicultural city divided into two zones: Hotel Zone and Downtown and there are different activities for all ages that you can enjoy.
Know the most popular ones and how to get there without difficulties or inconvenience.
What to do in Cancun?
Definitively, you will never run out of funny options in Cancun, either the breathtaking beaches, the Mayan ruins or the different malls or parks.
Among the most famous attractions are Mercado 28 that is full of handcrafted items and local dishes at the low prices. There's also an unmissable place in your visit that is located in front of Cancun's theater, the scenic tower has 80 meters high and offers an incredible view of the city.
On the other hand, Cancun malls are a completely new experience with different brands and attractions. The most famous is La Isla Mall with a Wheel of fortune and a lagoon where you can rent a boat to enjoy the views.
Cancun Hotel Zone Map
How far is Cancun Airport from the Hotel Zone
The hotel zone is really close to the Cancun International Airport, just 27.4 kilometers (17.20 Mil) far away through Highway 307 (Cancun to Tulum)
Information about Cancun International Airport
Cancun International Airport (CUN) is one of the most important airports in the country, just after the Mexico City airport. This has four terminals for both domestic and international flights and an FBO terminal.
Cancun International Airport Information Sheet
| | |
| --- | --- |
| Name | Cancun International Airport |
| IATA Code | CUN |
| ICAO Code | MMUN |
| Address | Cancun - Chetumal Km 22, 77565 Cancún, Q.R. |
| Phone | +52 55 5284 0400 |
Transportation from Cancun airport to Hotel Zone
Transfer options are a great interrogation among travelers, since there are many options, but the best for you will depend on your budget and all activities you have planned.
Having a transfer option selected before traveling to Cancun it is recommended since booking in advance can be cheaper in many cases, specially during high season when prices tend to increase o availability is none.
Know more about the different options you can find at the airport to get easily to the Hotel Zone and start your adventures.
Private Transportation from Cancun Airport to Hotel Zone
Private transportation is one of the most comfortable ways to get to your hotel or residency in the hotel zone, there are plenty of Cancun Airport Transfer agencies at the airport, however, try to choose the most reliable option.
Cancun airport private transportation is also one of the safest options because you don't share your vehicle with strangers like public transportation or make unnecessary stops along the way. There are different categories to choose from, either in a one way or round trip, such as:
Cancun Airport Taxi, with capacity for up to 4 passengers

Cancun Airport Private Transportation with capacity for up to 6 passengers

Cancun Airport Luxury Transportation with capacity for up to 6 passengers

Cancun Airport Transportation for small groups: with capacity for up to 15 passengers
Collective Transportation from Cancun Airport to Hotel Zone
When talking about cheap transfers, collective transportation is on the top list, however, it is not the fastest option to get to your destination. You can take your shuttle at the airport, but there's not a specific time of departure, since it will depend on the time it takes to fill up the van.
Continuous stops are also part of the collective transportation because different from ADO buses it has to drop off passengers when asked.
Car Rental from Cancun Airport to Hotel Zone
Rental car in Cancun is a favorite option for many travelers, since it will give you total freedom on your mobility and cut your travel time to your hotel and the most popular attractions in the city.
For more comfort, you can book your vehicle before travelling so you go directly to your hotel at your arrival. While booking makes sure that insurances are included in your reservation since not all agencies offer them and make you get them at the counter. It is recommended to get full coverage in case any accident occurs.
There are plenty of car rental agencies at the airport, both international and local ones like City Car Rental and the price is around USD $14 per day but it will depend on the agency and category of the vehicle.
ADO Buses from Cancun Airport to Hotel Zone
ADO buses are the cheapest way to get to the hotel zone from the airport. You can buy your ticket and take your bus in the different terminals, however, it is also possible to get your tickets online and the price goes around USD $4 for a one way travel to the ADO bus station. If choosing buses to get to your hotel, take into consideration that it only goes to the stations and to get to a particular place you must take another transfer option.
ADO has different categories of buses to select from, either Gold, Platinum or GL that will depend on your travel style and budget.