What you should do to rent a car in Cancun 2023
If you're visiting Cancun, renting a car is a fantastic option that won't break your bank account. And even if you're on a budget, with a bit of persistence, you can find the perfect vehicle to suit your needs. Opting to rent a car instead of buses or paying for a shared shuttle is a great choice.
A vehicle allows you to travel freely and explore Cancun and the surrounding areas at your own pace. You can visit iconic destinations through Yucatan's Peninsula with a rented car. Fortunately, doing this in Cancun is easy, thanks to the multiple companies you can find. However, it's essential to choose carefully to get the best deal.
1. Reviews, reviews, reviews
If you're looking for an exciting way to explore Cancun and the Riviera Maya, renting a car is a great option. But, of course, choosing the right vehicle is the first step. Are you going to explore any Quintana Roo jungle? Maybe a 4×4 is the ideal choice, with Jeeps being the most popular brand among customers. Or are you looking to move freely to Playa del Carmen and Tulum? Maybe a compact or economy car could be perfect for you.
Renting a van or a minivan in Cancun is a smart choice if you're traveling with a group. While a minivan is more budget-friendly, if you have a large group, renting a van will provide ample space and comfort for everyone.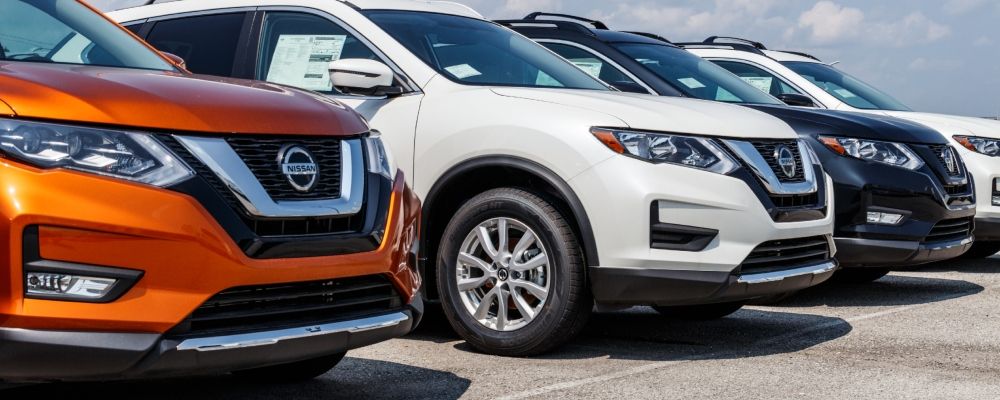 2. Compare and investigate online
When renting a car in Cancun, comparing prices from several rental agencies is a good idea. Remember that prices may vary depending on the season and the dates you plan to travel. Of course, if you have any doubts, just go with the safe choice and check the car rental options the Cancun Airport website has for you.
Remember to read reviews from previous customers before booking with any company. Some worldwide companies have a different reputation in Mexico than where you are from, so the customer service or even the quality of the car might vary.
By doing your research and reading reviews, you can decide which car rental agency in Cancun to choose.

3. Check the fine print
When renting a car in Mexico, all drivers must have Public Liability Insurance; this applies to every driver in Mexico. This insurance covers injuries to third parties in the event of an accident. To get an accurate estimate of the rental cost, you'll need to add the cost of TPL to the car's base rate.
One of the most known car rental agencies in Cancun is City Car Rental. They can help you choose the best vehicle for your vacation. Also, they will get you through all the paperwork, so you can understand your responsibilities that come with renting a car. And of course, you can ask them anything about all the types of additional features, like a baby seat, they can offer by renting a car with them.

4. Should you rent a car at the Cancun Airport?
Renting a car at Cancun International Airport can be a great option, especially for those new to online bookings or making last-minute travel plans. It's the easiest and most convenient way to sort out your rental car quickly. Although renting a car there may be a little more expensive than in other locations due to the airport tax, it's well worth the investment for its convenience and ease.
Also, avoiding riding a shared shuttle and spending hours just waiting for the van to finally leave the airport is a great advantage.

5. Make sure you have money for a deposit
When renting a car in Cancun, most rental companies require a deposit. This must be made with a credit card as a guarantee against damages and collisions. If you choose not to purchase collision insurance, the required deposit will be higher. However, the deposit will be refunded when the vehicle is returned in good condition. And, of course, every company manages their deposit prices, so compare before signing any contract!
6. Keep the companies phone number
Accidents can happen to anyone, so having the car rental company's phone number comes in handy if you need help. In addition, most car rental companies have offices ready to assist you 24/7.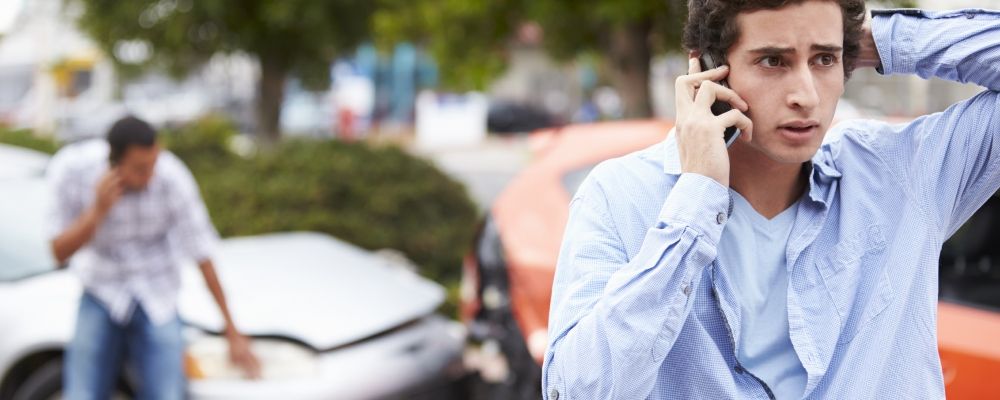 7. Getting a Sim card
We recommend getting a Mexican SIM card if you don't already have one to ensure you can communicate with the rental agency. Remember, Mexico has several phone companies that offer SIM of any type with 4G or 5G technology, so you can use, without worries, any navigation app you need.
8. Speed bumps are huge
Everyone in Yucatán and all over Mexico can confirm speed bumps bigger than in many other countries. What's worse is that not all speed bumps are marked, so be careful and always try to respect the speed limit. So just keep that in mind to prevent unexpectedly encountering speed bumps.
9. You can park almost anywhere
Many hotels provide free parking at cenotes, archaeological sites, and other locations. However, you may come across unofficial parking garages where tipping the attendants who help you park is necessary. Parking your car on the street is generally allowed in most cities, except where signs prohibit it. It may be more challenging to find parking in cities like Cancun and Tulum, but there are some private parking lots in most areas.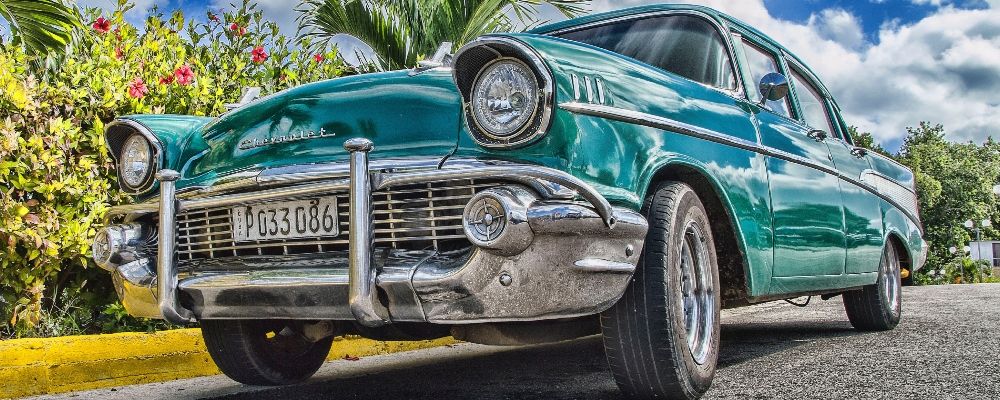 10. Petrol stations
Many fuel stations are all over the Yucatán peninsula, so don't worry. You may even find your favorite company. Many of them accept credit cards, but most of them take cash. They will assist you in a friendly and prompt manner. Just remember: in Mexico, fuel stations aren't self-serve.
11. Cash only on tolls
If you are planning to go to Merida, remember there is a tool that requires payment. Therefore, it is crucial to have cash on hand to pay the toll. They don't usually take credit or debit cards.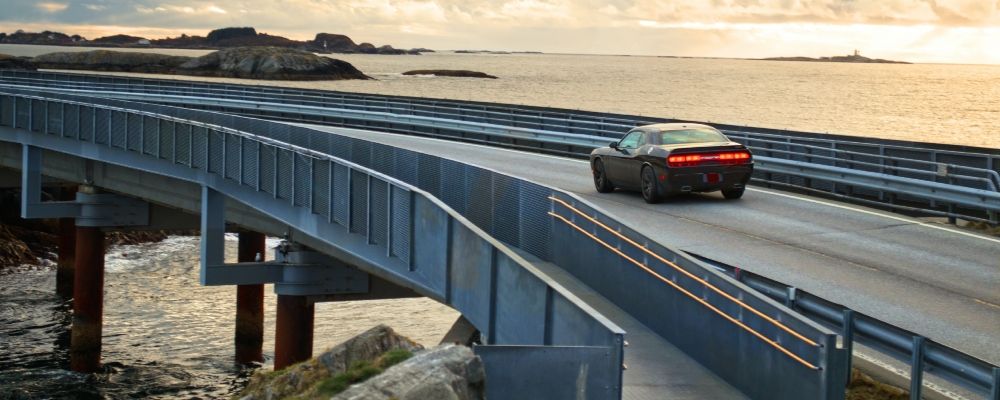 12. Avoid driving at night
Driving at night can be risky, especially on narrow streets. Although Cancun is considered safe compared to other cities in Mexico, it is still essential to take precautions when traveling at night. This is particularly true in areas like Playa del Carmen and Tulum, where poorly-lit roads and the presence of pedestrians and cyclists can increase the risk of accidents. Therefore, when visibility is better, traveling between cities in the Yucatán during the daytime is advisable.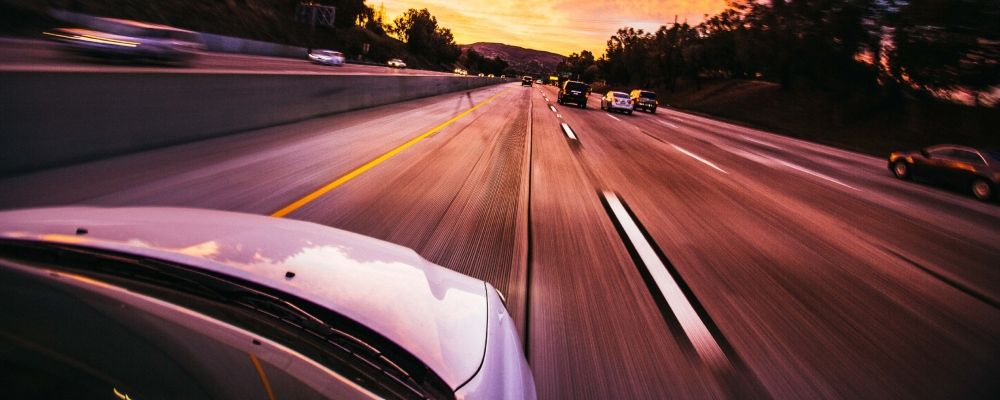 13. Is it safe to drive in the Yucatán Peninsula?
The roads in Cancun are considered safe, and the traffic signs are easy to read. However, traffic in Playa del Carmen, Tulum, and Cancun can sometimes be stressful since the Cancun International Airport is continuously operating. Also, its closeness to the Hotel Zone doesn't help with the traffic either.
14. Laws you must know
Knowing traffic laws is important regardless of where you are from. Mexico has its own set of regulations that adhere to international standards. Violating basic rules, such as using a mobile phone while driving or not wearing a seatbelt, can result in fines. It is important to note that attempting to bribe a police officer who stops you, since it might get you in jail.

15. How much does it cost to rent a car in Cancun?
The cost of renting a car in Cancun varies based on the season. Prices tend to be higher during high season, such as summer and the end of the year. However, prices can significantly drop in the low season (September to November). The type of car you choose also affects the price. On average, a compact car costs around $36 per day; a minivan costs $75 per day and an SUV costs between $121 per day.
Remember that rental companies usually offer a weekly rate for rentals longer than one week, which may come with a lower base price.
Ready to rent a car for your next Caribbean trip?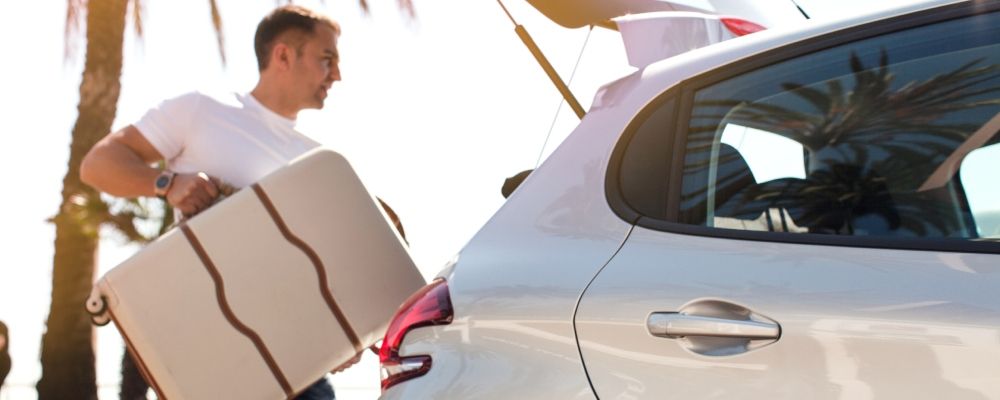 Renting a car in Cancun offers several advantages. First, it allows you to explore at your own pace without being constrained by schedules. You can easily navigate the city and stop at any location to shop or satisfy last-minute cravings. Additionally, it allows you to extend your trip to other regional areas, such as Tulum, Valladolid, or Playa del Carmen, without worrying about waiting in bus lines. Furthermore, renting a car is often cheaper than taking a taxi, depending on your car type. You can also transport your luggage quickly, making it an ideal option for families or groups. Lastly, renting a car can be a safer and faster way to complete any last-minute errands or a random adventure!