As a method of prevention and security, there are certain items that you cannot carry in your carry-on or checked baggage, which will be checked by airport personnel. Remember that although an item is generally permitted, it may be subject to additional screening or will not be allowed access if it triggers an alarm during the screening process, appears to have been tampered with or poses other security concerns.
Find out what you cannot bring in your carry-on or checked baggage in the following list and make your Cancun Airport experience easier:
Animals, Plants, seeds, agro-toxic products without authorization to import and sanitary and phytosanitary certification.

Flammable liquids such as gasoline, methanol, kerosene, aerosol paints, liquid alcohols, adhesives, organic peroxides, nitro-methane, flammable solids such as magnesium. Friction ignition matches.

Firearms, flares and lighters derivatives, gun parts including magazines. Firearms are prohibited in carry-on baggage, but may be carried in checked baggage and must be unloaded, packed in a locked rigid container and declared to the airline at check-in.

Liquids such as alcoholic beverages with more than 24% alcohol, but not exceeding 70% alcohol, are limited to 5 liters (1.3 gallons) per passenger in checked bags. Liquids, gels and creams must be in containers of maximum 100 ml (3.4 ounces), protected in a transparent airtight bag.

Medicines (a medical prescription certifying their use during the trip is required), toxic or infectious chemical, biological and radiological substances, classified as dangerous including poisons and similar products of toxic nature, blood and other infected body fluids, biopsies, medicinal or commercial isotopes, laboratory samples, anti-doping test samples. Batteries or accumulators for wheelchair mobility aids or similar devices. Oxygen cylinders for medical use. Mercury barometers and industrial thermometers.

Sharp objects such as knives, corkscrews (with blade), darts, disposable razors, ice picks, needles, scissors. All sharp objects must be sheathed or securely wrapped.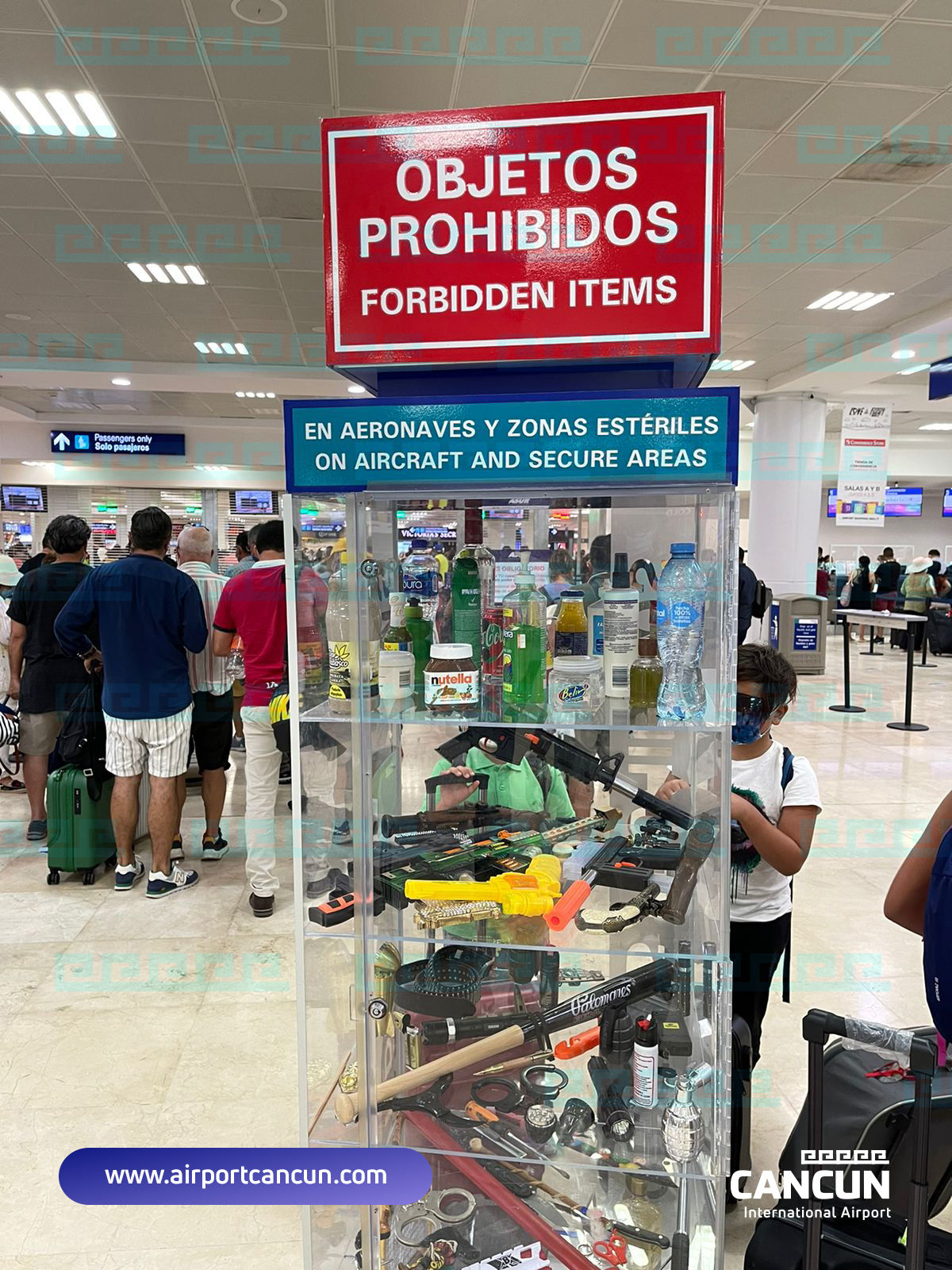 <