Travel Times to Cancun Airport

If you are traveling to Cancun for the first time, or if you have not visited this paradisiacal destination for a long time, you should know that recent travel times to Cancun Airport are much slower than usual due to heavy traffic on the highway caused by improvements to widen several highways and roads, as well as other larger projects.
You should know that the Federal Government has initiated the modernization of the Cancun International Airport road junction and the rehabilitation of more than 13 km of Bulevar Luis Donaldo Colosio, plus a bridge connecting downtown Cancun to the Hotel Zone.
Considering all these infrastructure updates in Cancun, it is essential to consider flight departure times and how long it will take you to get from the hotel to the Cancun Airport.
You should know that all airlines require you to check in at least 2 hours before departure. Therefore, adding the waiting time in the potential traffic due to the works mentioned above, your departure from the hotel should be much earlier than usual. For your better understanding, here is an example.
Let's suppose your flight is at 2 pm and your hotel is located in the Cancun Hotel Zone; before the work and without the traffic, it was only necessary to consider 20 minutes of travel time plus the 2 hours before check-in, arriving at 12 pm. However, nowadays, you must leave much earlier and anticipate that the trip will be between 45 min to 120 min. But, of course, this will also depend on the location of your hotel and the distance to the airport.
Destinations and times to get to Cancun Airport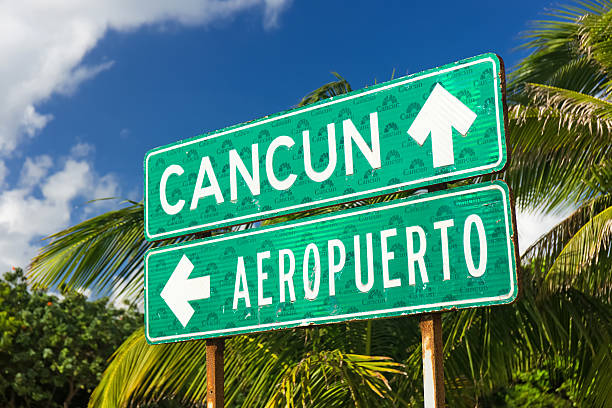 Below we recommend some minimum travel times for each popular destination so you can check in on time. Remember that leaving early will give you peace of mind and make your trip more enjoyable.
45-minute trips
The destinations that require approximately 45 minutes to Cancun Airport are Cancun Hotel Zone, Cancun Downtown, Isla Mujeres, and Puerto Morelos.
60-minute trips
Destinations requiring approximately 60 minutes to Cancun Airport include Playa Mujeres, Costa Mujeres, and Maroma Beach.
75-minute trips
Playa del Carmen is one of the destinations requiring approximately 75 minutes to Cancun Airport.
90-minute trips
If you are staying at Xcaret or Puerto Aventuras, your trip may take up to 90 minutes.
Trips of 100 to 120 minutes
Akumal requires a 100-minute trip, while Tulum could take up to 120 minutes.
Avoid inconveniences and travel in advance with suitable transportation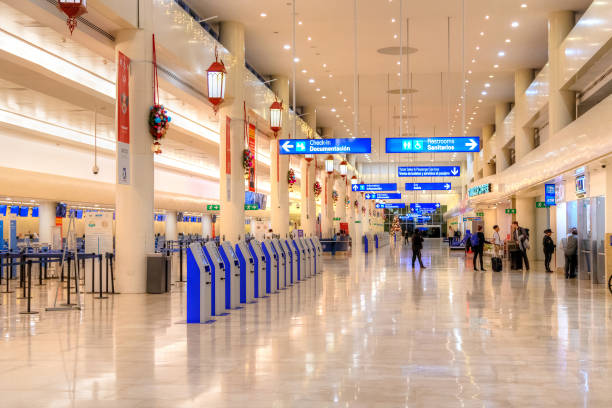 To get to your flight on time, you must choose the proper transportation from your hotel to the airport. Although there are many options, such as buses and cabs, these usually have too many stops or have unstable rates. Therefore, hiring a Cancun Airport Transportation service may be the best alternative, guaranteeing a direct, comfortable, and fast trip.
Finally, arriving on time at the Cancun International Airport is always advisable. Stay calm if you have no time to eat or buy something essential. In all airport terminals, you can find Duty-Free stores and restaurants that will help you satisfy your needs and make the wait for your flight much more enjoyable.