Home / blog / safe-cancun-travel
Adventure
Beaches
Nightlife
Is Cancun Safe For Travel?
Cancun is a very safe town to visit with incredible white sand beaches, exclusive hotels and resorts and an eccentric nightlife. Take regular precautions and be aware of your visit and enjoy the Caribbean Sea.

Cancun Airport,
2021-12-29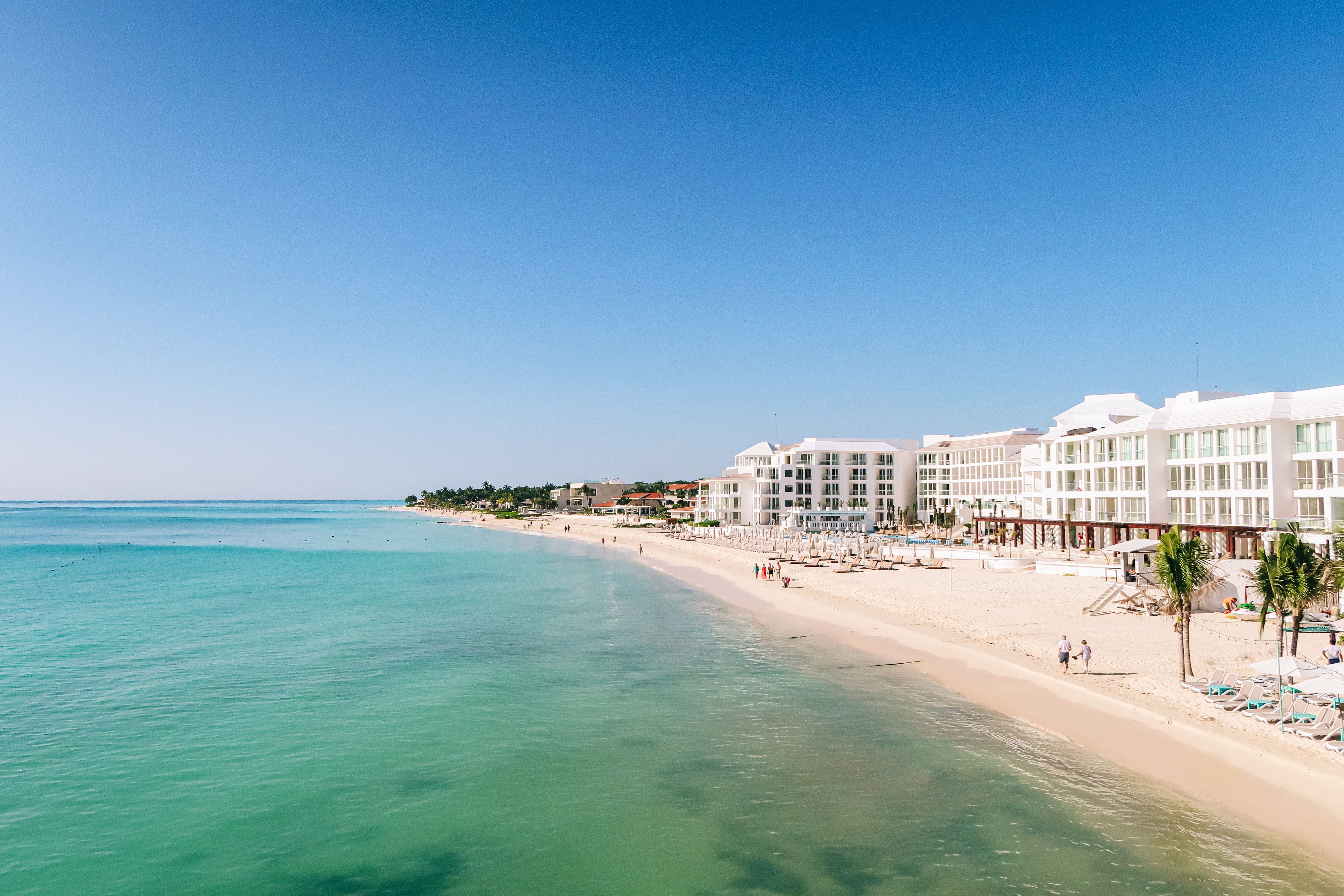 Besides what most people can think, Cancun is a very safe and exciting town to visit compared to other cities in Mexico. Truth is that due to recent reports in the state of Quintana Roo, there is more advice for extra cautions during the visit to Cancun. However, it is still one of the most popular destinations and you must take precautions and be aware of your visit, just as you do when travelling internationally. Try not to wear expensive jewelry or bring too much cash in your pockets, and take also extra caution on ATMs or banks.
Cancun is a well-populated area, especially in Downtown and the Hotel Zone, so try to stick in there and do not venture away at night from the tourist areas. Most tourists stay at the Cancun Hotel Zone that is a 13-mile coast filled with beautiful white sand beaches, exclusive resorts and hotels and is so far considered one of the safest parts of Cancun, so take it in mind when planning your vacations and do your reservations.
Experts have said that Cancun is not dangerous for tourists, so there is no reason to change travel plans because it remains one of the safest destinations. The government has also taken advantage of Cancun's limited access and has implemented different security measures such as the installation of cameras in different strategic areas, inspection of bags using canines at the airport and adding police vehicles to patrol most popular areas.
On the other hand, Cancun was one of the most affected tourist destinations because of the COVID-19 pandemic and is gradually recovering with the increase of tourism in the last months. Different from many other countries, Mexico did not close borders or put any travel restrictions, so it keeps it open to travelers and the government had said it will keep it that way to pursue economic growth. Tourists can enter the country with a negative test, and quarantine on arrival is not necessary.
Quintana Roo's government and the Cancun International Airport keep working to ensure the safety of any tourist by implementing different protocols and hygiene measures. There are also more than 10 stations to get COVID-19 tests distributed on the different terminals of the airport for both PCR and antigens, since most countries ask for a negative test to enter their territory.
All that efforts have made it possible that tourism in Cancun don't be affected and remains incredibly safe.