Home / blog / wellness-tourism-in-mexican-caribbean
Adventure
Beaches
Cenotes
Culture
Gastronomy
Wellness Tourism in the Mexican Caribbean: SHA Wellness Clinic
Go on a holistic wellness journey through the Mexican Caribbean with wellness tourism. Discover serenity in luxurious spas, yoga retreats and holistic therapies amidst breathtaking natural landscapes like SHA Wellness Clinic.

Manuel M.,
2023-05-16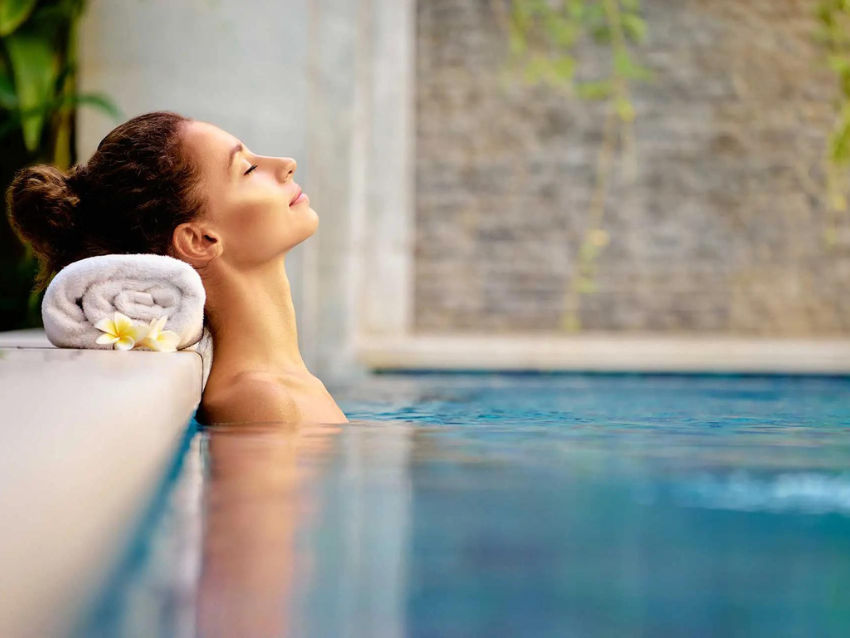 Wellness Tourism Growth in Quintana Roo: The SHA Wellness Clinic Case Study
Wellness tourism in the Mexican Caribbean is experiencing rapid growth, with Quintana Roo leading the way as the fastest-growing destination in Mexico. According to data from General Coordination of Communication of Quintana Roo, the sector is estimated to generate economic revenues of 17.9 billion Mexican pesos, representing 2.6% of global wellness tourism. If current trends continue, the industry's size is expected to reach 27.7 billion pesos by 2023.
Quintana Roo's success in wellness tourism can be attributed to its economic diversification and significant investments in the sector. In addition, the state has become an attractive destination for projects due to its excellent services and infrastructure. One notable brand that has chosen Quintana Roo, specifically Isla Mujeres, as its second global headquarters is the renowned "SHA Wellness Clinic" of Alicante, Spain.
SHA Wellness Clinic in Quintana Roo
SHA Wellness Clinic presents itself as a paradise of wellness and rejuvenation in the heart of Quintana Roo, Mexico. Located in Playa Mujeres, just 30 minutes from Cancun Airport, this 7-hectare retreat offers a pristine paradise that blends seamlessly with the natural surroundings.
It aspires to become a benchmark in the health and wellness sector in the Americas, offering a unique combination of size, exclusivity, innovation, and exceptional clinical and wellness services. Guests can anticipate an extraordinary experience where nature and luxury intertwine to create a sanctuary dedicated to rejuvenation and wellness.
The Venue
Surrounded by bountiful flora and fauna, SHA Mexico is a true jewel of indigenous nature. With approximately half a kilometer of white sand beach and crystal clear waters, guests can revel in the breathtaking beauty of their surroundings. The beach is the perfect setting for relaxation and tranquility, allowing visitors to unwind and enjoy the warmth of the sun.
The cenote is a natural wonder that adds to the charm of SHA Mexico. This subway cave filled with crystal clear water is a captivating spectacle. Guests have the opportunity to explore this mystical environment, marvel at the ancient rock formations and immerse themselves in the serenity of the cenote.
Learn more about cenotes in Cancun Top best cenotes to visit near Cancun
Just off the beach is the largest coral reef in the northern hemisphere, a marine ecosystem teeming with protected species. This offers an incredible opportunity for snorkeling and scuba diving, where guests can discover a vibrant underwater world filled with colorful fish, magnificent corals and a variety of marine life.
History
Loaded with history, Isla Mujeres has a great importance in Mayan culture. This was a sacred place dedicated to the worship of the goddess Ixchel, known as the goddess of fertility. Vestiges of this ancient culture can still be found in the surrounding areas, adding mysticism and charm to the place.
Design and Architecture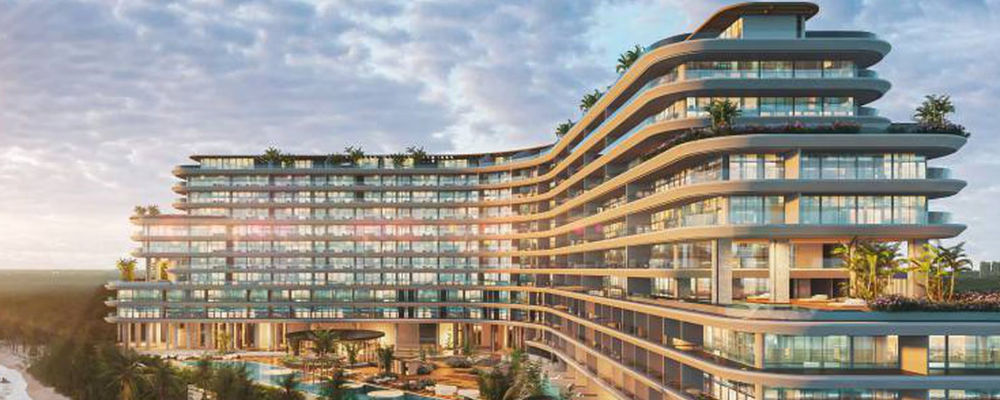 SHA Mexico's design will blend seamlessly with the natural surroundings, blending into it. The wellness center will feature an organic, contemporary aesthetic, with spaces that flow harmoniously from the interior to the exterior. Sustainability is at the forefront, using natural materials, renewable energy, and a focus on minimizing environmental impact.
Renowned Mexican architecture firm Sordo Madaleno, along with interior architect Alejandro Escudero, will bring their expertise to the design of SHA Mexico. The landscaping, by Maat Handasa, will enhance the beauty of the surroundings, ensuring the prominence of local species.
Accessibility
Thanks to its strategic location, SHA Mexico offers excellent accessibility. It is located 30 kilometers from Cancun International Airport, and with the help of a Cancun Private Transportation service, guests will have a more pleasant trip.
It is important to mention that Cancun International Airport offers direct connections to major cities such as Miami, Panama, New York, Toronto, Los Angeles and Madrid. This accessibility allows guests from all over the world to easily reach this wellness paradise and embark on a transformative journey.
You may find it helpful: Cancun Airport Basic Guide
More about SHA Wellness Clinic's success in Quintana Roo
SHA Wellness Clinic has received numerous international awards and recognitions. By bringing its wellness center to the American continent with the help of professional experts, SHA is not only an outstanding brand, but also an important investment of 150 million dollars for Quintana Roo. This positions the region as a world leader in wellness tourism, attracting high-quality visitors and reducing the seasonality of demand.
The upcoming opening of SHA's health and wellness complex in Isla Mujeres will be developed in two phases, with a total area of 72,000 square meters. The resort will feature 100 ocean view suites, divided into five categories: Deluxe, Superior, Grand, Presidential and Royal. The project is expected to create more than 500 jobs in the destination, contributing to the local economy.
Foreign capital and brands such as SHA Wellness Clinic recognize Quintana Roo as a world-class health and wellness destination, positioning the state as a globally recognized center for the development of resorts offering tourism and lodging services. The SHA Wellness Clinic Mexico project represents a strategic investment that takes advantage of the competitive advantages of Quintana Roo's destinations, promoting new opportunities for growth and economic, social and professional development in the state.
In conclusion, wellness tourism in the Mexican Caribbean, particularly in Quintana Roo, is thriving. With the presence of renowned brands such as SHA Wellness Clinic, the region is consolidating its position as a world-class destination for health and wellness. Investments in the sector contribute to economic diversification, attract high-quality visitors and create employment opportunities, further strengthening the region's attractiveness as a wellness tourism hotspot.